Kendall Jenner Says 1 Sister Threatened Her With a Knife
For many years now, the Kardashian-Jenners have opened up their lives on the TV show Keeping Up With the Kardashians and its several spinoffs. However, even so, there are still lots of moments fans do know about.
Kendall Jenner recently shared that a sister once threatened her with a knife—something that is surprising news for most fans.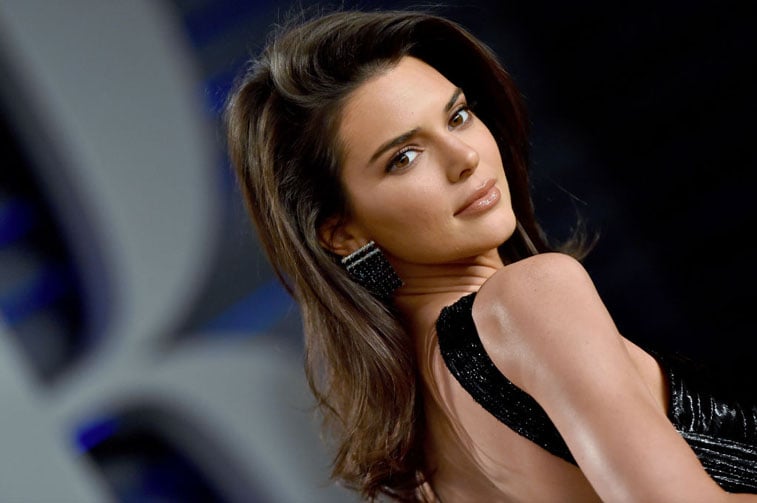 Which sister is Kendall Jenner closest with?
Jenner has four sisters: Kourtney Kardashian, Kim Kardashian, Khloé Kardashian, and Kylie Jenner.
The family seems to be rather close, but Jenner seems to be extremely close with her younger sister Kylie. They have different personalities and interests, but they have a tight bond. On her now-defunct website, Jenner said that she and Kylie "love to just hang out and goof off together."
According to Celebuzz, Jenner also revealed that her other sisters have inspired her in other ways. For example, Khloé brings out her wild side, Kim is her shopping buddy, and Kourtney teaches her to eat healthier and makes her laugh.
Kendall Jenner revealed 1 sister threatened her with a knife
Like many siblings, Jenner and her sisters sometimes clash with each other.
On a recent episode of Who's In My Bathroom? with Hailey Bieber, Jenner and Bieber played a game of "Never Have I Ever." In one instance, Jenner and Bieber were asked to drink if they had ever physically fought with a sibling. The two models took a drink without hesitation.
"Yeah, as kids, my sister knead me in the nose one time, and I bled so bad," Bieber shared.
Jenner, then, revealed, "My sister pulled a knife on me."
Unfortunately for fans who are curious, Jenner did not add more information. For now, the identity of the sister and the event that led up to the knife threat will remain a mystery.
Kendall Jenner is sometimes seen as the black sheep of her family
Although Jenner seems to get along well with her sisters now, she has sometimes been seen as the black sheep of her family.
For one thing, Jenner is extremely reserved and private. She does not appear on KUWTK much, and she prefers to keep her personal life out of the spotlight.
While all of her sisters are moms now—including her younger sister Kylie—Jenner is still living the child-free life.
Jenner's body type also stands out among her sisters. Unlike her curvier sisters, Jenner is tall and thin. Though this has helped her carve out an extremely successful modeling career, Jenner admitted that it took her a while to accept her differences.
"My sisters are a lot curvier than me," she shared with The Telegraph. "They have boobs and I don't have boobs. Growing up being this little twiggy girl, I saw my sisters and always thought 'oh no am I supposed to be more sexy like them?'"
However, now Jenner seems to be more okay with herself and is comfortable with occasionally not fitting in.
"I like that I have a different vibe to everyone," she said. "I like to do different things. And that's OK."