Kendall Jenner Says Kourtney Kardashian Is "Not Necessarily" Quitting 'Keeping Up with the Kardashians'
While many were convinced Kardashian was done with the show for good, Jenner was quick to shut down the idea that her sister was leaving the series forever.
Kendall Jenner is setting the recording straight on the future of Keeping Up with the Kardashians.
Ever since Kourtney Kardashian announced that she was taking a step back from her family's reality series to focus on being a hands-on mother, many assumed that she would soon be leaving the show for good.
Some were even convinced that the Poosh founder was getting fired from the series seeing as though she doesn't want to showcase her personal life on camera anymore.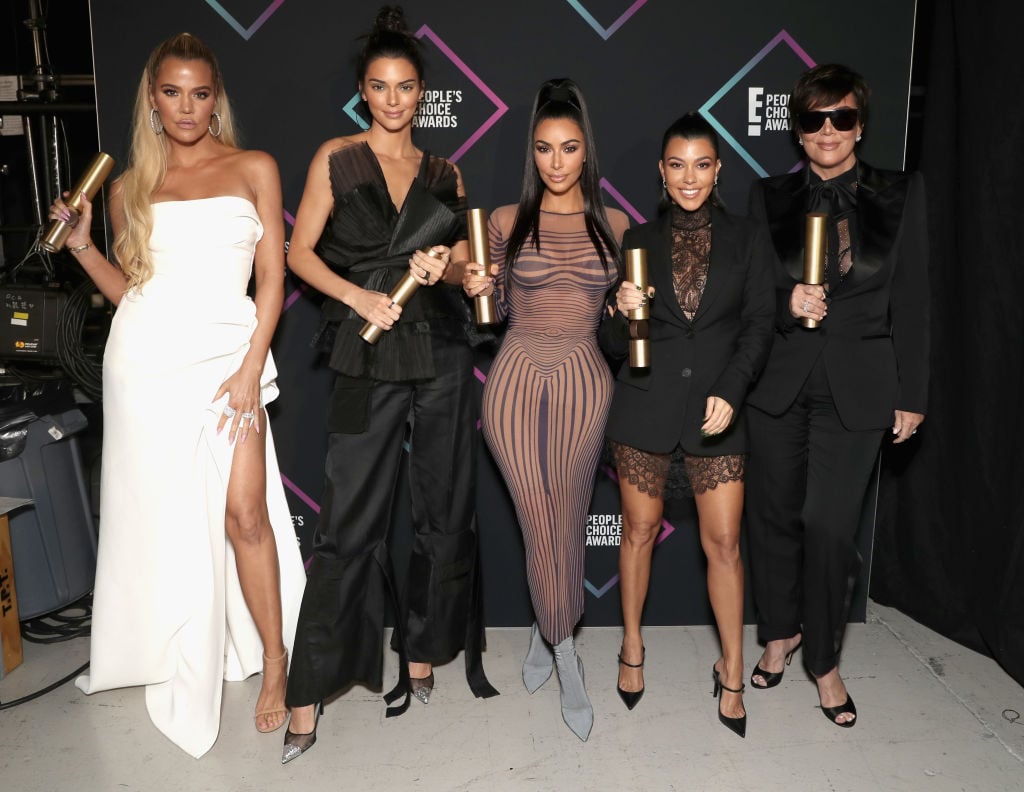 After months of ongoing speculation, Jenner's finally opened up about this Kardashian scandal and has answered the question many of us have been dying to know: Is Kardashian really leaving KUWTK?
Jenner revealed there's major Kardashian drama ahead
Many celebrities have found themselves in the hot seat while appearing on an episode of The Ellen Show, and Jenner was the latest star to address one burning question DeGeneres and fans have had.
During the episode, the talk show host full-out asked the supermodel about the eldest Kardashian sibling allegedly quitting KUWTK.
While many were convinced Kardashian was done with the show for good — especially after the recent drama she experienced with sisters Kim and Khloé — Jenner was quick to shut down the idea that her sister was leaving the series forever.
"No, well, first of all, not necessarily [is Kourtney leaving the show]," Jenner began.
She then went on to explain that just like herself, Kardashian isn't interested in sharing her personal life with the world, as her priorities have changed over the last few years.
"I think Kourtney kind of has boundaries, which is totally understandable," she continued. "I think to answer your question a little further, I've always kind of not let my personal life entirely on the show so it's just kind of always been a thing for me, but for Kourtney, she did at one point let her personal life be on the show so now it's a bit more shift, I guess, for everyone to understand."
In addition to opening up about Kardashian's future on KUWTK, Jenner also teased that the Poosh founder's desire to not have her personal life filmed will cause some intense drama in upcoming episodes.
"But no, I don't think she's fully confirmed to not be on the show," Jenner told DeGeneres. "Let's just say it gets a little crazier before it gets any better, and there's some pretty crazy things that happen."
Kardashian recently implied she was stepping back from the show, but not because of drama
While the extent of Kardashian's upcoming involvement in KUWTK remains unclear, she did reveal in October 2019 that she wasn't leaving the show for good.
"I just decided to spend more time as a mom and put more of my energy there," she told Entertainment Tonight. "But I'm not saying goodbye. But I think you'll have to see more of it on the new season, season 18. It isn't airing yet, but it's being filmed. Currently, in this room."
Though many of us were happy to hear that Kardashian wasn't quitting the show, we soon found ourselves questioning if that was still the case after witnessing the drama between her and her sisters.
In December 2019, fans watched as the Kardashian sisters came to blows on an episode of KUWTK over the Poosh founder's unwillingness to be open about her love life on camera.
After the mother of three refused to disclose personal information with her sisters while the cameras were rolling, Kim and Khloé Kardashian threatened to fire Kourt for not pulling her weight.
"Everyone needs a f**king consequence," Kardashian West later told their mother, Kris Jenner. "Let's show her. If she doesn't want to show up, if she doesn't want to work and she has too many f**king boundaries, then she's out."
Kardashian's future on her family's show is still up in the air but from what we can tell, this definitely won't be the last we see of her.