Kendall Jenner Says the Kardashian Name Made It Harder To Become a Model; Critics Disagree
It's no secret that Kendall Jenner is the highest-paid model in the world. Having increased her net worth by a whopping $22.5 million each year for the last two years, the reality TV star has managed to hang on to her title for the second year in a row. Jenner's mug can be spotted in everything from Calvin Klein ads to Chanel campaigns. But, just how did Jenner get started in the industry?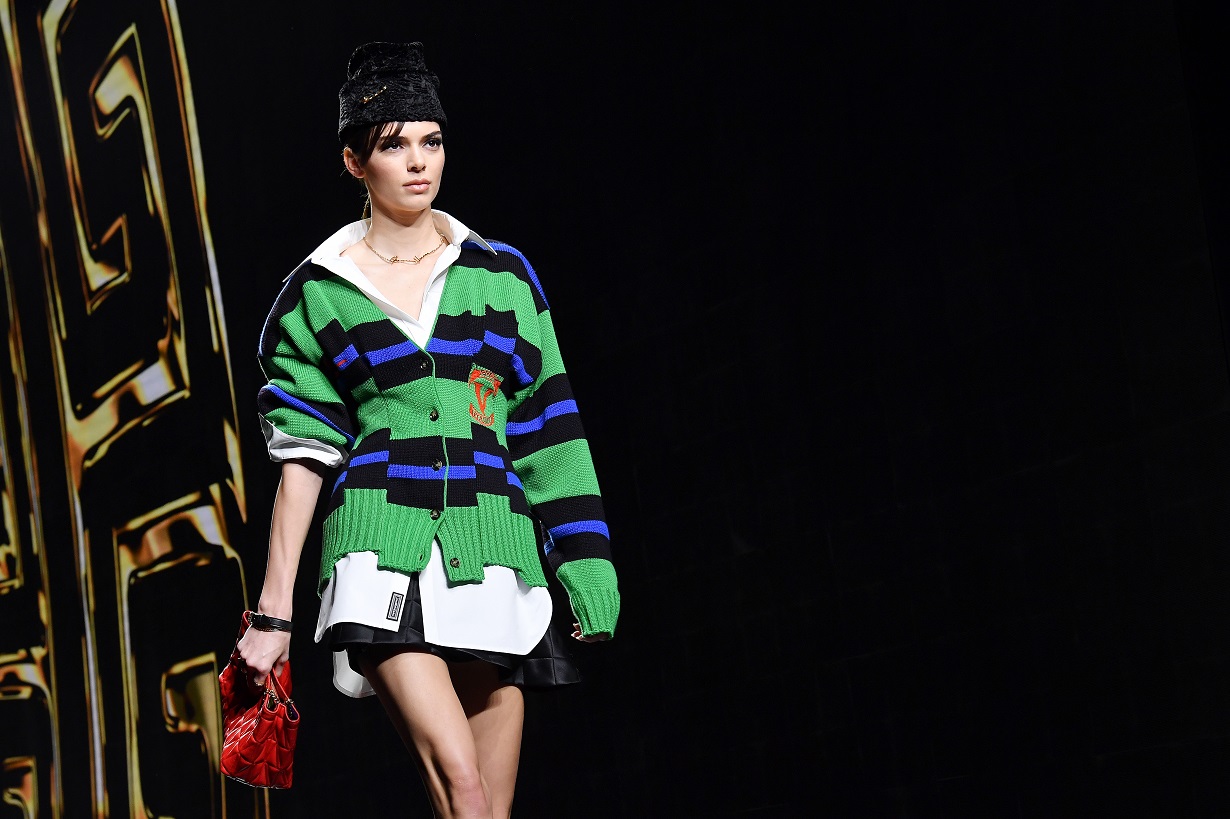 According to Jenner, her dream of being a model started very early on in life. Though her public journey to the runway started at age 14, via an episode of Keeping Up with the Kardashians, her mom, Kris Jenner, said that her second youngest child expressed interest in modeling as young as seven. However, Kris didn't realize how serious her daughter was until she presented her with a homemade photo book filled with snapshots.
Kendall Jenner wanted to be a model from a young age
"If this is what Kendall really wants to do then I'm on board and I'll get the word out," Kris promised. In true momager fashion, Kris leveraged her connections to help launch her daughter's career. But, Jenner also did her part to distance herself from the Kardashian/Jenner brand. An interview with Vogue Australia revealed that Jenner used to go by just "K" or "Kendall" when she went out for castings.
Jenner was so sure about the career that she envisioned for herself that she didn't even consider a backup career. Instead, she did everything in her power to actualize her dreams as a model. And while some people might believe that Jenner's famous family has given her a leg up in the modeling industry, the Keeping Up with the Kardashians star doesn't feel that way at all. Instead, she felt that it was actually harder for her because of her famous name.
The 'KUWTK' star claims that her family's name made it harder for her to be successful
"I've always been a hard worker: that's in my blood," the model revealed in the aforementioned interview. "My parents raised me and my little sister to be that way and the rest of my sisters, too. A lot of people assumed that because I came from a 'name' that it was a lot easier for me to get to where I got, but actually, it's the complete opposite," Jenner shared.
But while Jenner may feel that her family's fame made things more challenging for her, her critics do not agree. In fact, many people believe that Jenner has only achieved success in the modeling industry because of her family's fame and wealth. Recently, Architectural Digest referred to Jenner as a "supermodel" and many people were quick to discredit that descriptor.
Instagram users criticize the model's career
"Supermodel!? Please! We all know that Kris Jenner bought this girl a career," one person wrote in the Instagram comments of the magazine's feature of Jenner."Seriously. If she had to compete for real, she wouldn't last a New York minute," another person added in agreement. Others also put in their two cents, citing that Jenner only found success because of her family's connections. Naturally, the post also attracted fans of the model who declared that Jenner had more than earned the title of supermodel.
While it's possible that Jenner's family made it difficult for her to succeed in the modeling world, they likely gave her a leg up on the competition in some ways also. But, whether Jenner's large family has helped or hurt her modeling career, nobody can deny that she's found success in her industry.