Kendall Jenner Fans Are, Once Again, Claiming She's Always Left Out
Out of all the KarJenner sisters, Kendall Jenner always seems to be the one who is the most M.I.A. Of course, a large part of this is likely due to her job. Back in 2019, Jenner was announced as the highest-paid model in the world. Raking in an astronomical $22.5 million in 2019 alone, the Keeping Up with the Kardashians star beat out the second highest-paid model by a whopping $9.5 million.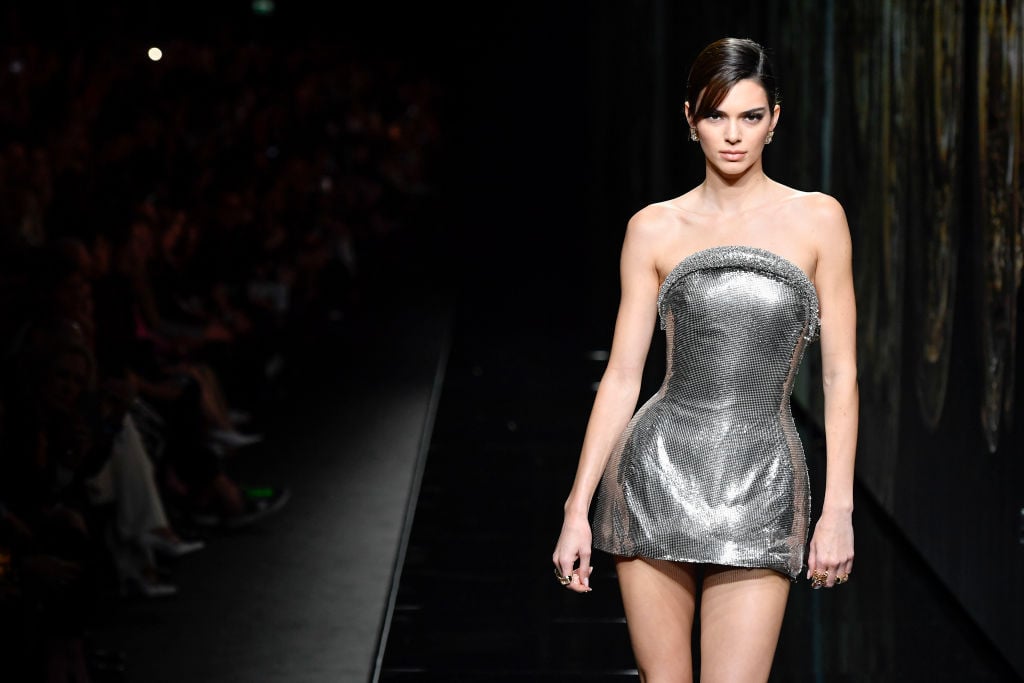 Making that much money means that Jenner is often busy with her travels and not able to spend as much time with her sisters as she might like. But, Jenner has also admitted that she's quite different than the rest of her family. Claiming she's much more of a Jenner than a Kardashian, the 24-year-old seems to value her privacy more than her siblings do. Furthermore, she seems to be less forthcoming about her life as well.
Is Kendall Jenner left out by her sisters?
For years, fans of Keeping Up with the Kardashians have noted moments where Jenner seemed to get the short end of the stick. However, this argument was reinvigorated when Jenner's older sister, Kim Kardashian West announced her latest KKW Fragrance collaboration. The perfume mogul has opted to partner with her mother, Kris Jenner, on a perfume ahead of Mother's Day.
Kim Kardashian West announces her latest perfume collaboration
On April 6, 2020, Kardashian West took to her social media channels to announce the collaboration to her millions of followers. "My mom @krisjenner and I are so excited to announce the launch of KKW x KRIS, our first-ever @kkwfragrance collaboration. A woody, white floral fragrance with the freshness of freesia, creamy white gardenia and tuberose at the heart – I know you will love wearing it as much as I do,❤️" the Keeping Up with the Kardashians star promised.
'KUWTK' fans react to the launch on Instagram
Kardashian West continued on to share that she and Jenner would be donating a portion of the sales to families affected by the coronavirus (COVID-19) pandemic. "In support of families and children affected by the COVID-19 crisis, we will be donating 20% of profits from ALL sales of KKW FRAGRANCE from April 15th – May 5th to @blessingsinabackpack, an organization that provides food on the weekends for children across America who might otherwise go hungry. — Shop #KKWxKRIS ‪Wednesday, 04.15‬ ‪at 12PM PDT‬ at ‪KKWFRAGRANCE.COM‬," Kardashian West added.
The announcement was met with mixed reviews. While some people couldn't wait to get their hands on the perfume, others felt that timing was inappropriate. As the unemployment rate is on track to rise to unprecedented rates, some people felt that pushing luxury products was in poor taste. However, other KarJenner fans took a different approach. The wanted to know when the collaboration with Kendall Jenner was coming.
All the other KarJenner sisters have done collaborations
Now that Kardashian West is releasing a KKW Fragrance collaboration with her mom, Kendall Jenner remains the only one of the KarJenner women who hasn't released her own scent. Kardashian West has already collaborated with her other three sisters. Fans immediately began to question the makeup mogul about why.
"So, when is the fragrance with Kendall coming?" one person questioned on Instagram. "Where's Kendall's collab!? We've been waiting!" another person chimed in. "So Kendall is left out yet again…typical," another person added. Of course, some fans believed that the 24-year-old model had other priorities. "Kendall is probably busy working on more important things than perfume," one person wrote. Others speculated that a KKWxKENDALL collaboration was right around the corner.
KKWxKENDALL
We can't imagine that Kardashian West hasn't reached out to her younger sister about the possibility of a collaboration. After all, the two stand to make a lot of money together should they choose to join forces. We're sure if Jenner has the time and the desire, she'll be releasing a perfume collaboration with her sister in no time.