Kendall Jenner Spotted Out With Ex-Harry Styles, Won't Date Ben Simmons Exclusively
Fans are having trouble keeping up with Kendall Jenner's love life these days. In December 2019, news broke that the reality star and Ben Simmons were back on after she was spotted at a Philadelphia 76ers game. The two were then seen hanging out together in early February at Super Bowl LIV in Miami.
But a few weeks later, the model was pictured getting cozy with one of her famous exes. So what's really going with Jenner and the NBA star, and where do things stand now with Harry Styles?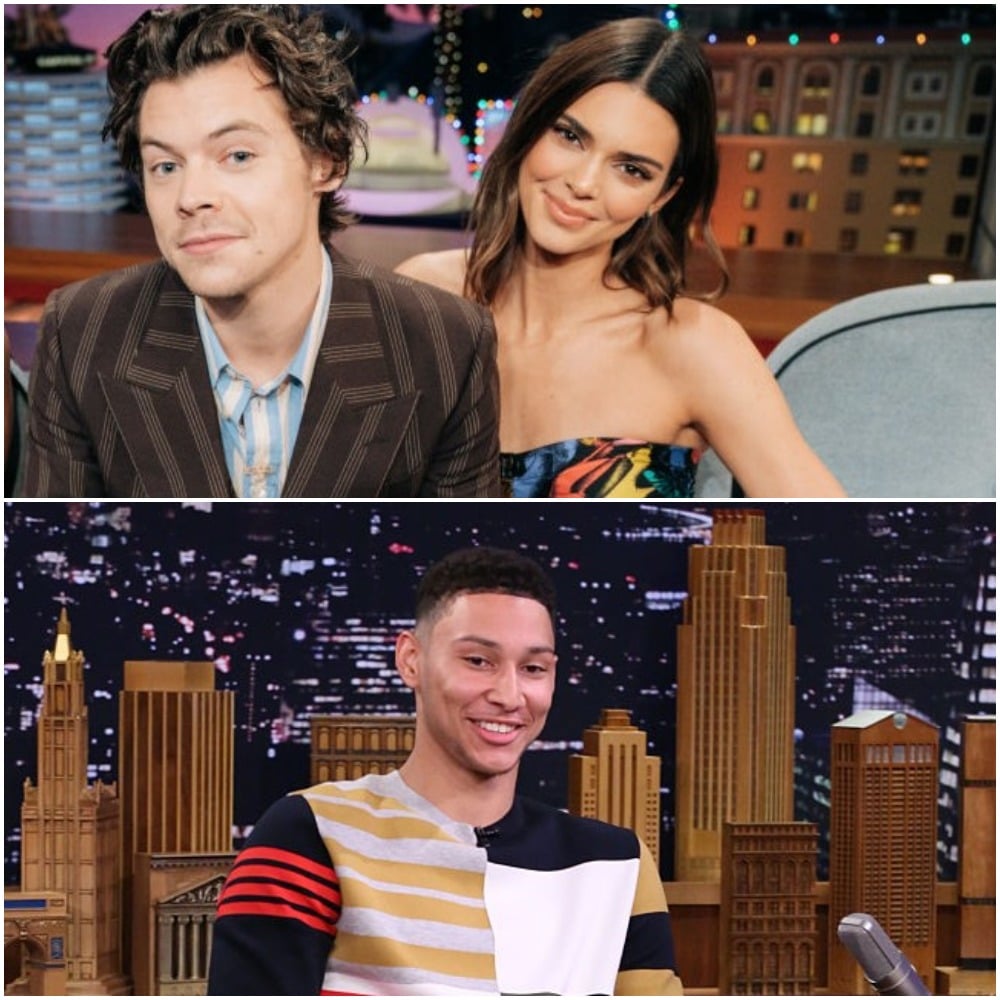 Why Kendall Jenner and Ben Simmons broke up initially
Simmons and the Keeping Up with the Kardashians star reportedly began dating in the spring of 2018 after she and another NBA player, Blake Griffin, called it quits. Jenner and Simmons were on and off for a year before breaking up for good (or so we thought) in May 2019.
At the time it was reported that they really cared for each other and wanted it to work but their hectic work schedules and living in different cities made things difficult.
That same month, Jenner talked about why she doesn't like putting her dating life in the spotlight during an interview with Vogue Australia saying, "I'm very young, and right now I feel like relationships aren't always super certain, and I don't want to bring too much attention to something if you don't really know long term."
When and where Jenner was spotted with Harry Styles
While it was presumed the runway model and Simmons were back together after taking in the Super Bowl, Jenner was seen engaging an intimate conversation with her former flame, Harry Styles, at a BRIT Awards party on Feb. 18.
The two were among the celebrities at The Standard hotel in London, before they moved to The Box nightclub in Soho.
Although Jenner and the former One Direction member have remained friends since they called in quits in 2016, the recent sighting did leave fans scratching their heads and wondering what that meant for the supermodel and Simmons' relationship.
Jenner and Simmons have a no-strings-attached arrangement
Because Jenner likes to be private with her love life she hasn't publicly stated what's going, however, a source close to her explained the situation to Us Weekly.
According to that insider, "Kendall and Ben are not officially back together. They both like having a no-strings-attached type of relationship with each other, for the most part. They both work and travel frequently and don't find it very realistic to be in an exclusive relationship with one another. They do really like each other though and love spending time together."
The source added that Jenner's mother and siblings like Simmons but they prefer she keep things this way so she doesn't "get hurt like some of the other girls in the family have in the past."
So for now, the current arrangement seems to be working for both of them.
Read more: Who is Joel Embiid's Swimsuit Model Girlfriend Anne de Paula?