Kendall Jenner Is Staying Fit With Her Dog During Quarantine
The Kardashian-Jenner family has been limiting social contact just like the rest of us. And with most gyms closed (and assuming that most personal trainers aren't running face-to-face sessions, either), the family still needs to get their exercise somehow. Kendall Jenner showed fans that she's spending time with her pup to stay fit.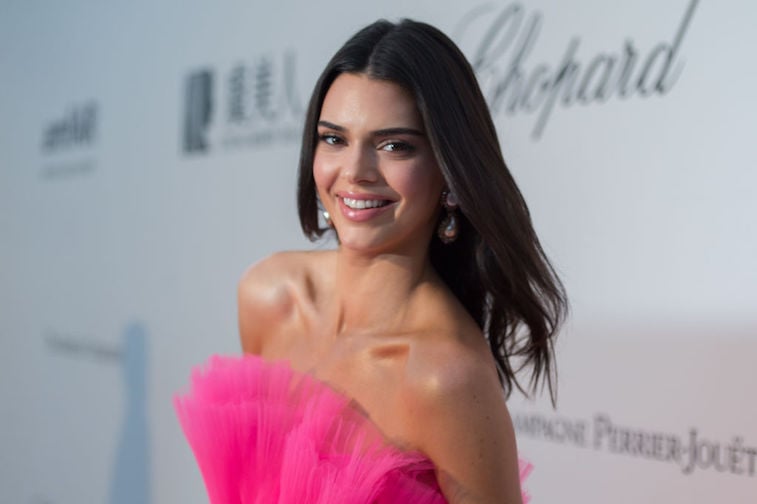 The Kardashians normally work out six days per week
The Kardashian-Jenner family cares a lot about staying fit. After all, their appearance is as big part of their overall image, and the sisters care a lot about what they look like. Most of the sisters work out six days per week; Khloé Kardashian arguably spends the most time in the gym, since she not only works out but also hosts the reality show Revenge Body.
Kim Kardashian West spends about an hour and a half in the gym six days a week — she starts early so that she can be done by the time her kids wake up. Though Kylie Jenner doesn't work out quite as much as her sisters, she still cares about what she puts into her body, and Kourtney Kardashian and Kendall Jenner are the same way.
Kendall Jenner isn't quarantining with anyone
Most of the Kardashian-Jenners have someone else keeping them company for the duration of California's stay-at-home orders. Kim is quarantining with her entire family, while Khloé, Kourtney, and Kylie are all quarantining with their kids. Kendall Jenner, however, lives alone, and she hasn't been quarantining with anyone but her dog.
Kendall lives a life that's a bit quieter than her sisters' hectic lifestyles. Though Kendall has a successful modeling career, she isn't as active on the family's reality show or on social media. And she always does her best to keep her personal life out of the news. Kendall likely doesn't mind spending some extra alone time during lockdown.
Kendall is staying fit by taking her dog for walks
These days, everyone is itching to get outside. Spring is in full swing, and the warmer days are making everyone crave as much sunshine as possible. Kendall recently posted a photo taking a walk with her dog; she was wearing a casual gray sweatshirt with cutoff gray bottoms while walking the Doberman pinscher.
Kendall also recently shared her favorite at-home workout with her fans, and it only takes 11 minutes. It consists mostly of crunches and planks, and we're assuming she's been incorporating that into her daily routine, too.
The family is trying to keep their fans inside, too
The Kardashian-Jenners have preached to their fans how important it is to stay home. Kylie Jenner often posts messages on Instagram about staying inside and has continued to encourage her fans to do the same. The family clearly has a lot of influence with all of their fame, so they understand the importance of setting an example for their fans.
Right now, it's unclear when the stay-at-home orders will be lifted; there has been talking about reopening the economy very slowly. For now, though, Kendall probably enjoys having the alone time.