Kendall Jenner Upgraded With a Richer NBA Boyfriend
When a member of the Kardashian family dates somebody new, it is destined to make the news. Kendall Jenner, the second-youngest member of the family, has had a string of high-profile relationships with several NBA players, but the latest might have been an upgrade when it comes to personal wealth. Despite being wildly wealthy herself, Jenner's relationship with Phoenix Suns star Devin Booker could bring this to another level. 
Kendall Jenner's relationship history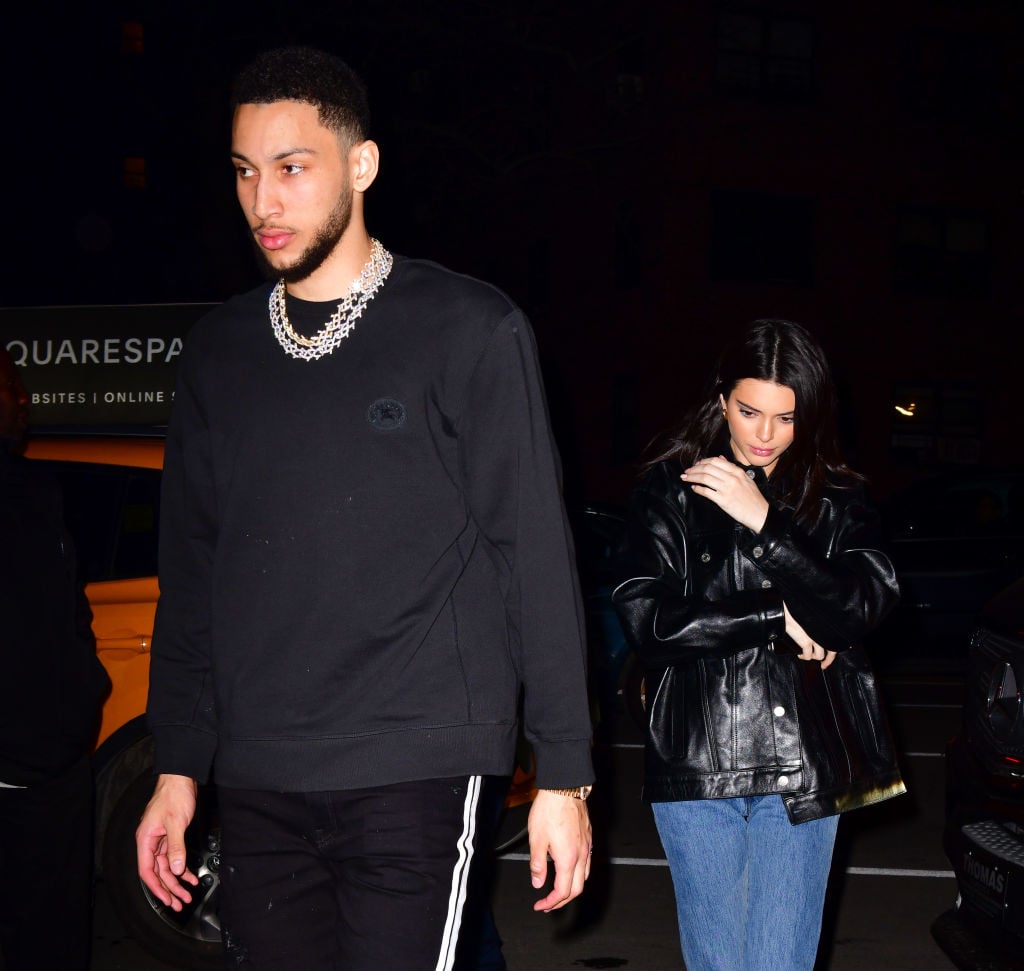 Jenner grew up in the tabloids, thanks to her family. As she grew up, the headlines began to shift from her older sisters to her actions. She became a successful business person and model as she reached adulthood.
Still just 24, Jenner has already had a lifetime of good press, bad press, and press that exists somewhere in-between. Her dating life is a perfect example of this. 
While Jenner has had some NBA boyfriends, some have taken advantage of this and paired her with anybody she is friendly with. Twitter abounds with jokes about her perceived relationships with D'Angelo Russell and Jordan Clarkson, even though these were never confirmed. Jenner recently clapped back at someone on Twitter for making that joke. 
Jenner has had three confirmed relationships with NBA players. The first was with Blake Griffin. Griffin, who was fresh off of his breakup, was a star of the Los Angeles Clippers.
After moving on to the Detroit Pistons, however, the relationship fizzled. Since 2018, Jenner was linked to Philadelphia 76ers point guard Ben Simmons. Their on-again, off-again relationship made them a mainstay on tabloids and TMZ alike. 
Her newest NBA beau might be her highest-profile yet, however, thanks to his pay. 
When Kendall Jenner met Devin Booker
Booker and Jenner ran in the same social circles for years, according to HollywoodLife. While these circles hung out together and partied together, however, it took several years for a relationship to form between the model and the athlete.
While the entire world was in quarantine, however, something changed. During the early weeks, the pair was spotted at a rest stop on an apparent road trip. 
The pair has kept quiet about the extent of their relationship, but things appear to be heating up. Devin Booker's ex-girlfriend and Jenner's former best friend Jordyn Woods confirmed that the pair have always been friends and seem to believe the pair is a couple. Several other anonymous sources appeared to confirm that something was brewing. 
Of all the Kardashian sisters, Jenner keeps her private life closest to the hip. While the attention she attracts is natural, she rarely speaks on her public life and does not embrace the same level of attention as other members of the family. Still wildly successful. However, the new couple could become power players if this is, in fact, a long-term relationship.
An upgrade?
Ben Simmons made a respectable eight million dollars a year this season, according to Hoops Hype, and is due to increase that exponentially in the coming years.
His next five-year contract will net him $27 million next year and $38 million during his final season. While Booker is currently on a similar contract that will pay him $36 million during his final year, he has more years at higher pay so far. 
Booker is currently making more than three times the salary of Jenner's ex. From Jenner's side, however, this might not matter. Jenner makes comparable money to her current boyfriend and the last, and her star power is growing exponentially. With companies bearing her name and several ad campaigns on the way, Jenner may be the breadwinner of any NBA relationship before long. 
Time will tell how long this relationship lasts, but the couple can afford to make an endless amount of lucrative purchases while they are together.