Kendall Jenner Won't Travel Without This Lip Treatment and It's Not a Kylie Cosmetics Product
Most of the Kardashian/Jenner women have focused on building a business empire, selling everything from shoes to lipstick. However, one of them doesn't seem to have caught the entrepreneurial bug.
Kendall Jenner appears to be more interested in her modeling career than in merchandising, but that doesn't mean she doesn't support her sisters' businesses. However, her support does have limits. When it comes to one lip treatment, her favorite is one she doesn't travel without. Surprisingly, it's not cross-promoting a sisters' brand.
Kendall Jenner is unique among her sisters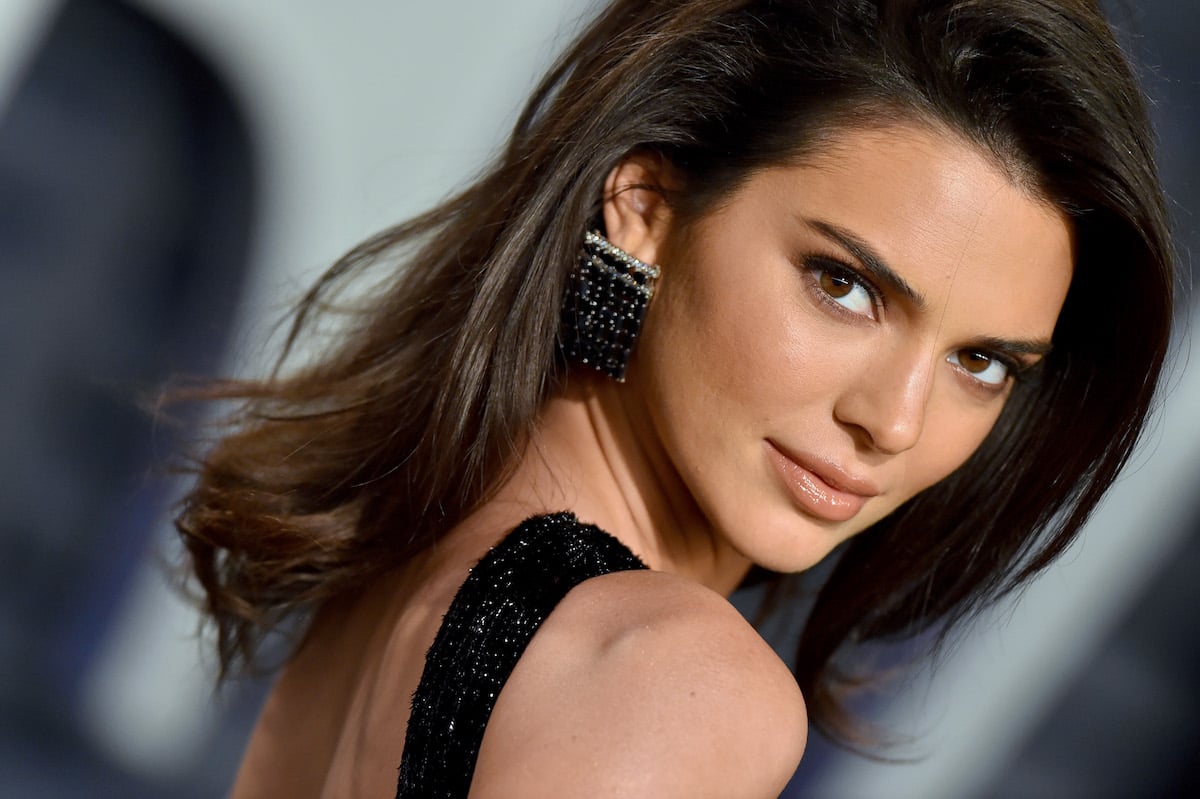 Kendall Jenner has taken a different path than her enterprising sisters. Rather than focusing on the family's famous reality TV show, spinoffs, and merchandising for her income, she's built a lucrative career as a model.
According to Biography, Kendall Jenner began working as a model at age 14, when momager Kris Jenner signed her with the agency Wilhelmina Models. By 21, Kendall Jenner was doing fashion shoots for Forever 21, and from there she moved into ad campaigns.
Today she keeps busy walking the runway for high fashion brands such as Chanel, Marc Jacobs, and Givenchy. She's regularly found in photo spreads in prestigious magazines, including Vogue and Harper's Bazaar. 
Of course, a supermodel has to look good. Since her appearance is such an important element of her work, one of the things Kendall Jenner has to pay attention to is taking good care of her skin. Luckily, she has a sister who has her own a skincare line. 
Kylie Jenner's skincare success
Kylie Jenner has truly made her fortune in beauty. She started in 2015, releasing a lip kit that was very popular. That quickly expanded into Kylie Cosmetics, the business that made her wealthy. Not content with dominating the world of makeup, she released a line of skincare products in 2019, called Kylie Skin.
According to People, the original line of products included a face wash, walnut face scrub, toner, moisturizer, vitamin C serum, eye cream, face mask, and lip mask. Although there was some controversy when it was first launched, mostly because people doubted the walnut scrub would be safe for skin, the line was generally very well-received. Since its release, it's been expanded to include many more products, including SPF lotions, bath salts, and a lip scrub.
Kendall Jenner's favorite lip product
US Weekly reports that in an interview with Allure, Kendall Jenner was asked about her favorite beauty products. Among her can't-live-without favorites was a lip balm that she uses to prevent dry lips, especially when traveling. But it wasn't Kylie's lip mask she swears by. 
Kendall Jenner won't leave home without her Avène Cold Cream Lip Balm. This French lip treatment includes cold cream as well as skin-soothing ingredients, including vitamin E, Shea butter, squalene, and thermal spring water. It promises "intensive hydration and immediate relief for dry, cracked lips." It can be found online at retailers such as the Avène website or the beauty store Ulta, and it retails for $14. 
For unknown reasons, Kendall Jenner appears to prefer this luxe balm to the one from Kylie Skin. However, Kylie Jenner still has a chance to convert her sister. Earlier this year, Kylie Skin released a lip oil that's described as smoothing, nourishing, and hydrating. Maybe it will be just the thing to win Kendall Jenner over, and she can trust her lips to Kylie Jenner's care.