Kendall Jenner's Broken Heart Emojis Failed to Impress Her Massive Social Media Following
With over 130 million Instagram followers, Kendall Jenner has a huge influence on the public. And when the world faces tragedy, we expect her to use that platform to encourage positive change. But in the wake of George Floyd's death, fans were very disappointed in the reality star's response.  Fans were not impressed with Kendall Jenner's …
With over 130 million Instagram followers, Kendall Jenner has a huge influence on the public. And when the world faces tragedy, we expect her to use that platform to encourage positive change. But in the wake of George Floyd's death, fans were very disappointed in the reality star's response.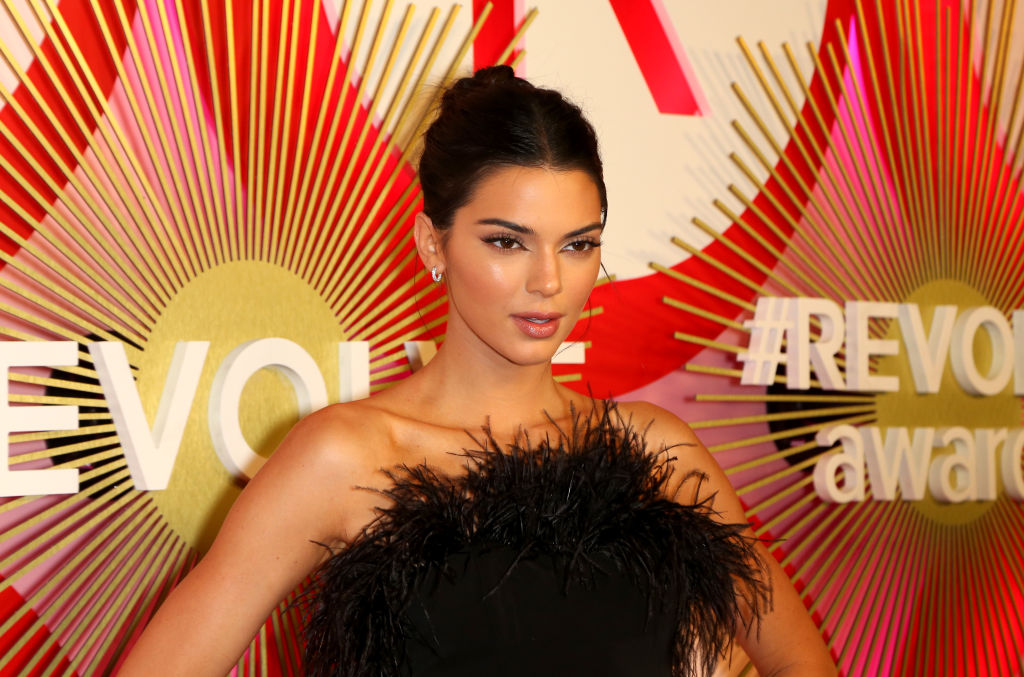 Fans were not impressed with Kendall Jenner's response to police brutality
The world is pretty crazy right now. We're still dealing with the pandemic, and now there are also protests all over the country sparked by police brutality against Floyd. While some citizens are out marching in the streets, Jenner simply used a row of broken heart emoji to express her feelings on the matter. She posted a CBS news video to her Instagram stories, titled Officers Fired After Video Shows Man Who Died Pinned By Police. But instead of using actual words to caption the post, Jenner stuck with emoji, and it really upset her fans.
A Reddit thread discussing the issue allowed fans to vent their opinions. The original poster shared a screenshot of Jenner's Instagram story, and wrote, "I swear this is Kendall's go-to way of using her platform to express her thoughts on unfortunate news."
Others quickly agreed with the assessment. "If anyone's going to say something like ATLEAST put valuable information into what you're going to say. When people post emojis like this, it seriously pisses me off! Her story before this was "130 million followers"….. like girl," one person wrote. 
"They just put a couple emojis and a little artwork of the victim to express fake concern to the public. I wish they didn't put anything, because you can see right through it," another fan wrote. 
Kendall Jenner showed a lack of understanding with Pepsi ad
While discussing Jenner's lack of response to the crisis, many couldn't help but compare it to her disastrous 2017 Pepsi commercial. "I get that celebrities get hate for not saying anything when something terrible happens but always adding broken hearts and nothing else feels almost worse than saying nothing ???? did she not learn from her pepsi scandal???" One person wrote. 
The political atmosphere at the time the ad was released was similar to the way it is today. The commercial shows a scene of people protesting in the street. A line of demonstrators faces off against a line of police when Jenner suddenly steps out from the crowd. She hands one of the officers a can of Pepsi. He smiles, and takes a drink, causing the rest of the crowd to rejoice and hug. The message it sends, to many people, is that the conflict is all over thanks to sharing a Pepsi. 
Unsurprisingly, the public wasn't impressed with the ad and quickly pointed out how ridiculous and insensitive it was. The commercial was described by many as a blatant example of white privilege. Pepsi quickly pulled the ad and apologized. 
Now, with Jenner's lack of response to Floyd's death, people are again bringing out the Pepsi ad. It's been circling social media, as people question Jenner's actions and joke about her lack of response. "Kendall Jenner has the Pepsi to stop all of this yet she does nothing," one person wrote on Twitter. Another joked about why the protests continue. "Kendall Jenner must've run out of Pepsi," they wrote. 
Kendall Jenner has now shown more support
It took much longer than it should have, been Jenner must have noticed how upset the public was with her lack of response. She has since shown more support on Instagram. On June 1, Jenner wrote a rather lengthy post expressing her support of Black Lives Matter. 
She began by encouraging the public to continue educating themselves on becoming better allies. Then she wrote, "I've been doing a lot of thinking these past few days and my heart has been so heavy. I'm angry and hurt just like so many. I will never personally understand the fear and pain that the black community go through on a daily basis, but i know that nobody should have to live in constant fear." She continued by acknowledging her white privilege and encouraging everyone to take action. Then ended by writing, "the one truth that will always ring loudest is that BLACK LIVES MATTER. ❤️ rest peacefully George Floyd and all victims of this horrible injustice."