Who Is Kendall Jenner's ex Ben Simmons' New Girlfriend Maya Jama?
Ben Simmons has officially moved on from his on-again, off-again girlfriend Kendall Jenner. The NBA player has been in the news a lot following the Philadelphia 76ers' earlier-than-expected exit from the playoffs. And while some think he should be spending the offseason hitting the basketball court to work on his shot, he was recently spotted at another court but it didn't involve any hard work.
On July 5, Simmons was at the All England Club in Wimbledon getting cozy with Maya Jama. Almost immediately, the internet lit up wanting to know more about the woman smooching the Sixers point guard. Well, Jama is pretty famous herself. If you're not familiar with her, here's a little more about Simmons' lady and the other star she dated before him.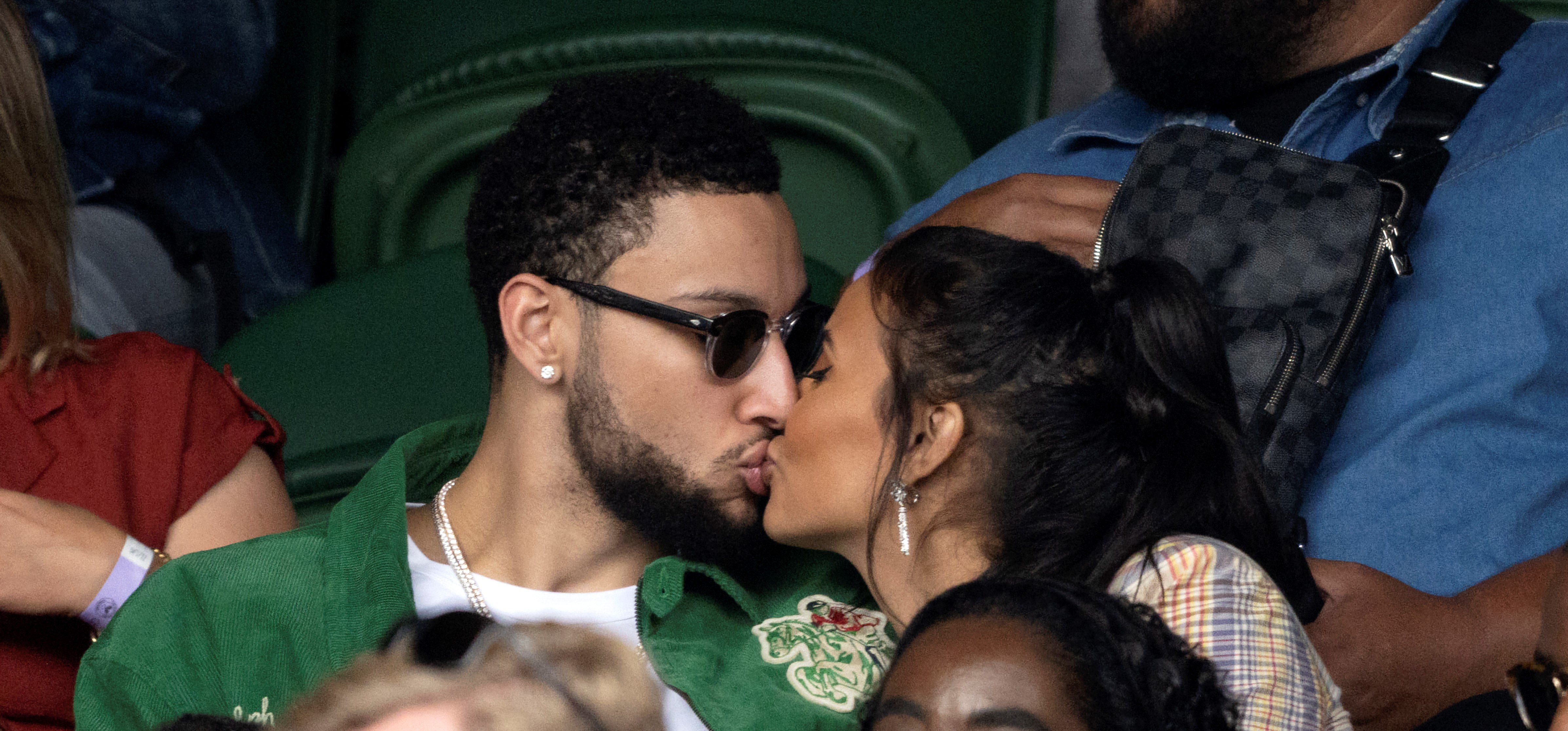 Maya Jama is well known across the pond
Jama was born in Bristol, England, on Aug. 14, 1994, which makes her two years older than her beau. Jama is of Somali and of Swedish descent. She's been in the entertainment business since 2012 working as a television host, radio personality, and fashion model in the U.K.
Jama currently hosts the BBC Three competition Glow Up: Britain's Next Make-Up Star and is a co-host on BBC One's Peter Crouch: Save Our Summer. Some of her other TV hosting gigs have included Trending Live! on 4Music from 2015 until 2017, Cannonball on ITV in 2017, and the MTV show True Love or True Lies in 2018. Jama was also an on-air personality for BBC Radio 1 from 2018 to 2020.
As for her relationship with Simmons, it was reported that the two have actually been seeing each other for months.
In May, a source told The Mirror that "Things are [heating] up for Maya and Ben. They are really into each other and the fact she flew to Philadelphia to be with him says a lot. They had a fun two weeks together. It's nice to see her so happy."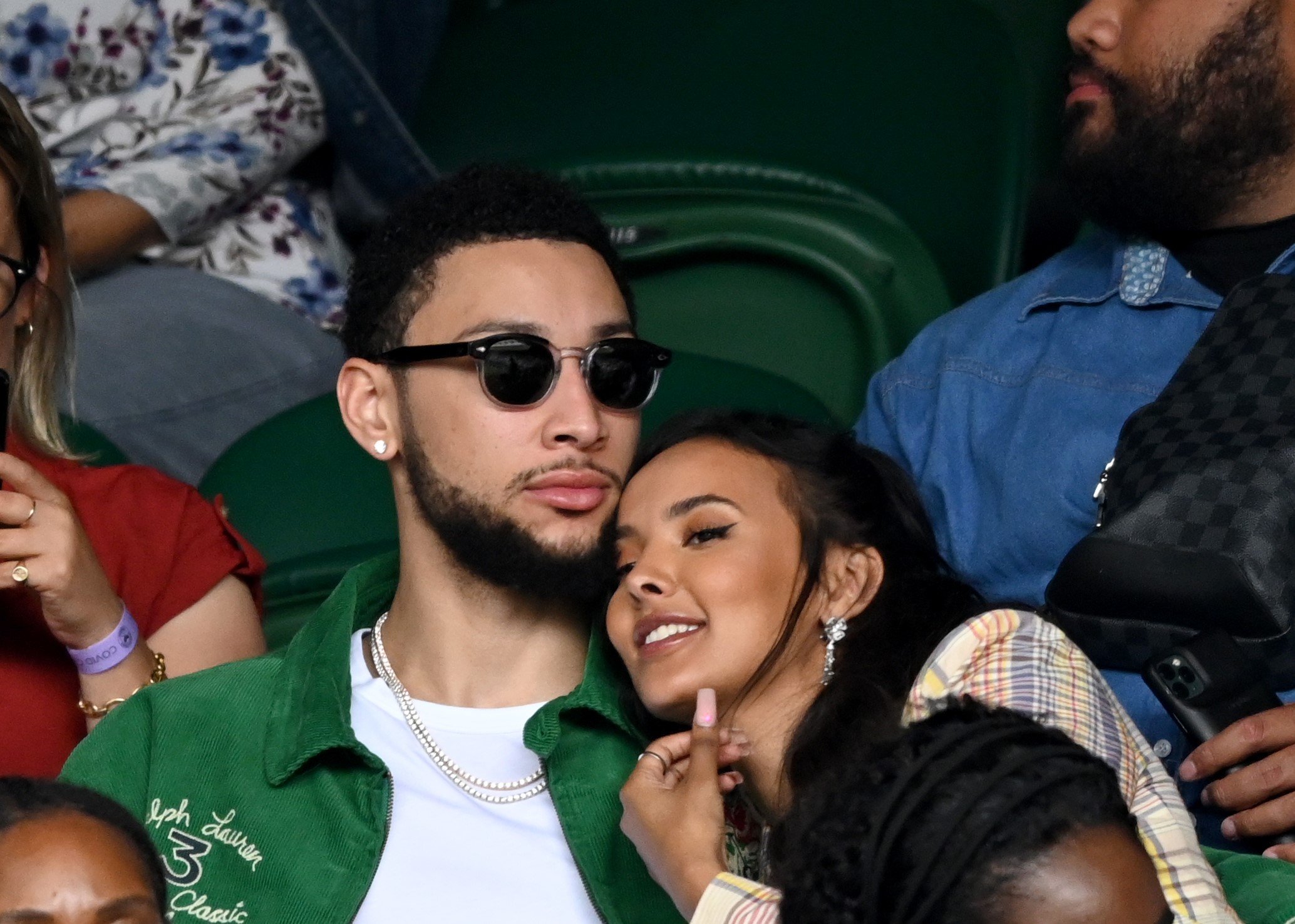 RELATED: Who Is Hawks' Star Trae Young's Girlfriend Shelby Miller?
Who she dated before Simmons
Before Jama began dating the former first-round draft pick, she was in a four-year relationship with rapper Stormzy. The two ended things in 2019, the same year Simmons and Kendall reportedly called it quits. Following her split from Stromzy, the radio presenter said that she was going to try and keep her next serious romance more private.
"It makes me nervous [about] who I'm going to be with next, because if they aren't in the public eye already, maybe they're going to be brought into [it]. It's made me extra careful," she told Cosmopolitan in 2020. "I was 20 when I got into that [with Stormzy]. Now life is different. Even social media is bigger. It's going to be harder to keep things private but I'll do my best."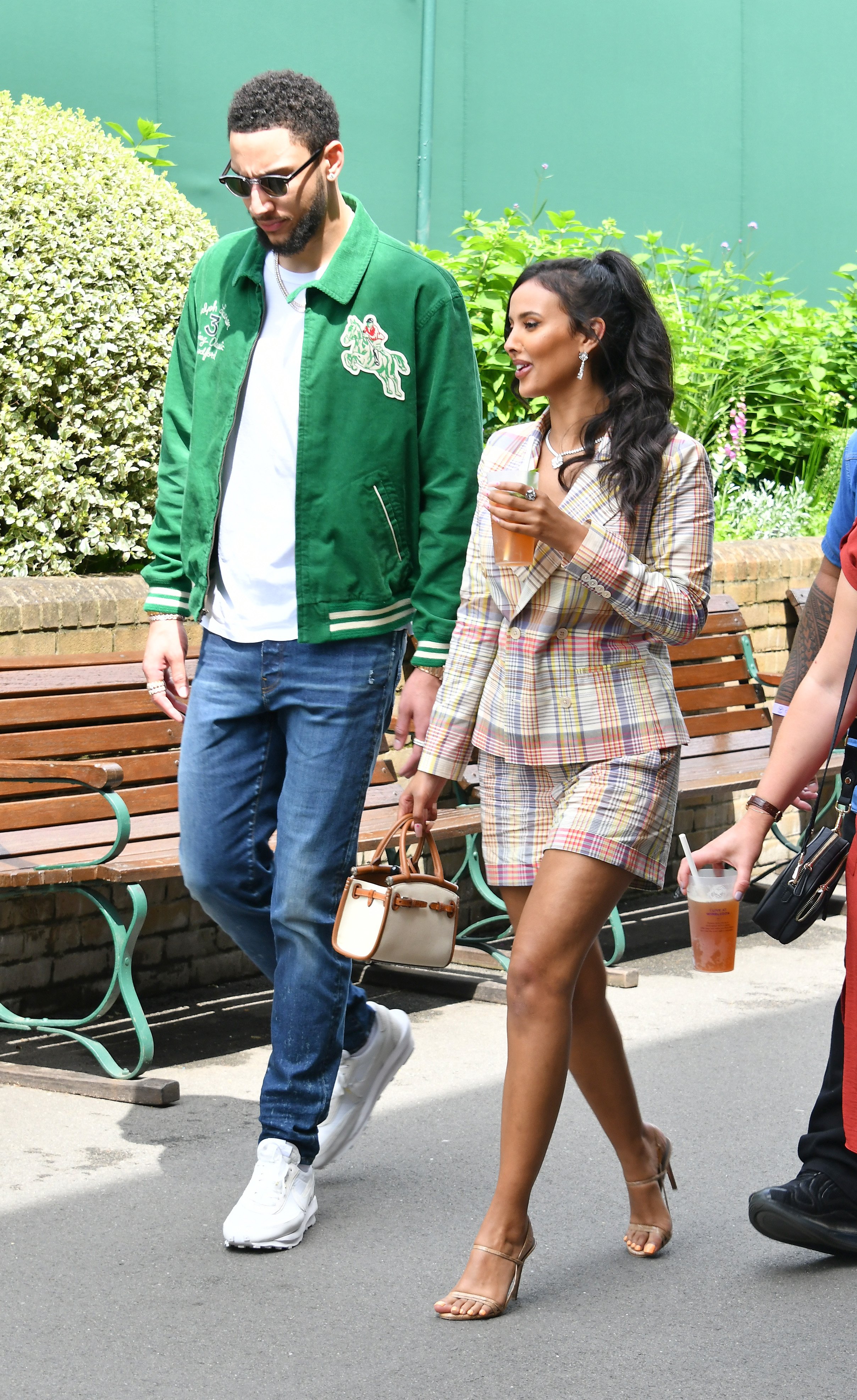 RELATED: Who Is Clippers Star Paul George's Partner Daniela Rajic?
Simmons' ex Kendall Jenner is in a relationship with another NBA player now
Simmons' ex Kendall has found love again too with another professional basketball player.
The supermodel and Phoenix Suns star Devin Booker were first seen together in April 2020 when they went on a road trip together. That news made headlines because Booker used to date Kylie Jenner's former bestie Jordyn Woods. Many also criticized Kendall for the relationship saying that she was dating too many NBA players and being "passed around." However, the reality star shot back on Twitter writing: "They act like I'm not in full control of where I throw this cooch."