Kendall Jenner's First Kiss Took Place in a Shower
Kendall Jenner is known for being one of the most private members of her family. While her sisters often share many details about their lives, Jenner prefers to keep her personal matters to herself.
However, Jenner has moments of openness as well. For example, she once revealed some details about her very first kiss. It took place in a shower, but not for the reasons that one might expect.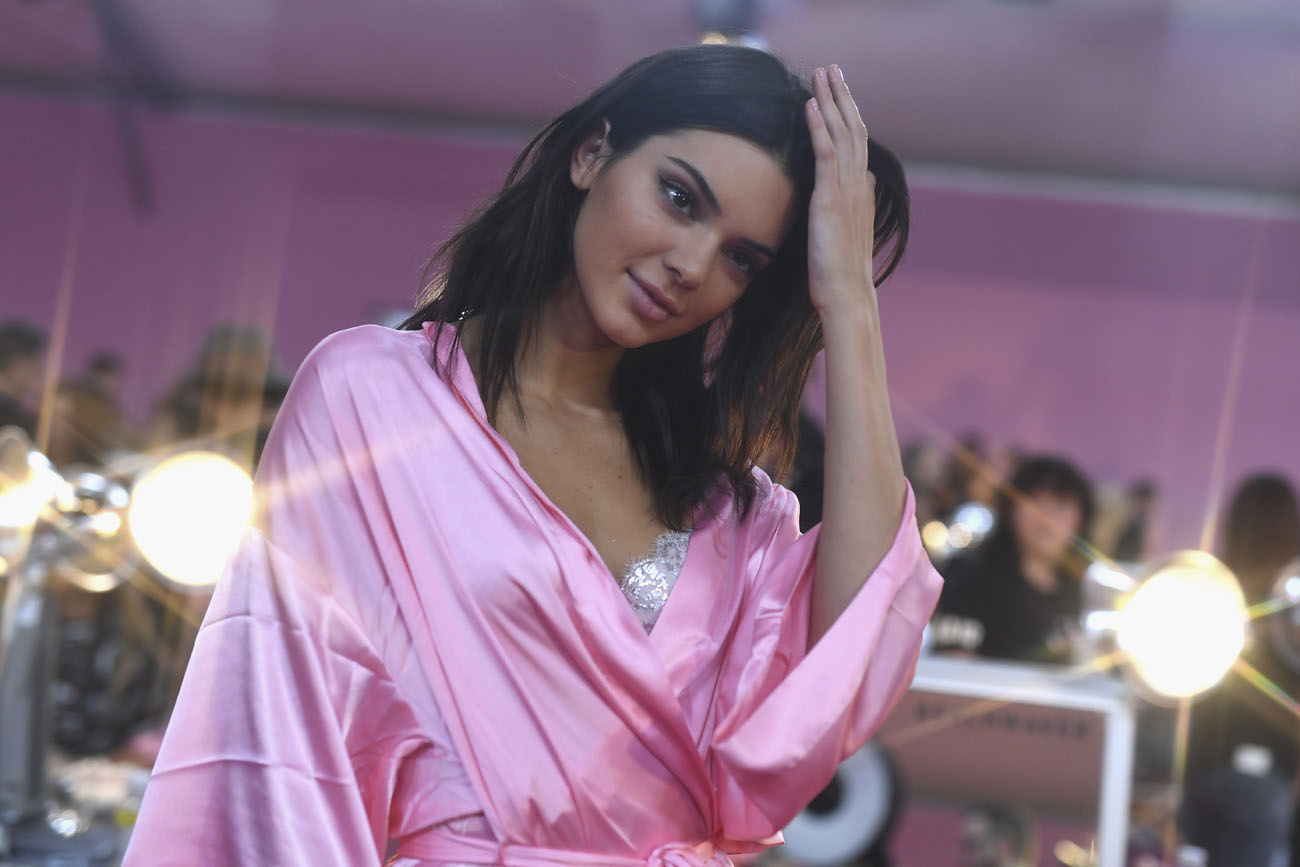 Kendall Jenner described what happened during her first kiss
In 2016, Jenner shared the story of her first kiss to W Magazine. According to Jenner, it happened while she was hanging out with a few friends in her house, and the group decided to play Truth or Dare in her bathroom.
"We were fully clothed playing truth or dare and it was me and three of my friends. And my little sister was trying to spy on us," Jenner said. "My room didn't have a lock on it, but the bathroom door did so we all shoved in the bathroom until when we got dared to kiss someone. We would have to go in the shower and like close the curtain so no one would see and we'd kiss and come out."
She added, "So it was in a shower, but it wasn't as naughty as it sounds."
When asked for her thoughts on the experience, Jenner said, "It was weird, but it was cool because it was with a kid that I really, really liked. I haven't spoken to him in so long – since then probably."
Kendall Jenner has also revealed the identity of the guy she kissed
RELATED: TikTok Users Exposed Kendall Jenner's Secret for Getting a Table at Fully Booked Restaurants
Many fans are probably curious about who the guy in question was. After all, Jenner's family has a lot of connections to famous faces in Hollywood, and Jenner herself went to an exclusive private school where she met children from other influential families.
Indeed, Jenner revealed on her app in 2015 that the guy she kissed was Chad Wilcox, the son of actor Larry Wilcox.
"I was with one of my friends from elementary school, Jessica. The kiss was with a kid I had THE biggest crush on — shout out to Chad Wilcox!" Jenner said, as reported by Entertainment Tonight. "I crushed on him for so long. I was obsessed. Jessica actually did, too, haha."
Is Kendall Jenner currently in a relationship?
RELATED: Fans Made an Interesting Observation About Kendall Jenner's Friend Group
While Wilcox may have been Jenner's first kiss, Jenner's heart has been given to other guys since then. In the past several years, she has been linked to stars such as Harry Styles, A$AP Rocky, and Blake Griffin.
It seems one of the more serious relationships was with basketball player Ben Simmons. Jenner and Simmons were together from 2018 to 2019.
Jenner is currently dating another NBA athlete, Devin Booker. They were first spotted in April 2020 on an apparent road trip together. The couple made their relationship Instagram official earlier this year.