Kendall Jenner's Modeling Career and Her Crush on 'Euphoria' Star Hunter Schafer
'Keeping Up with the Kardashians' star Kendall Jenner discussed her celebrity crush and what it's like being part of the Kardashian-Jenner clan.
Keeping Up with the Kardashians has captured many memorable Kardashian-Jenner moments, including Kendall Jenner's journey to becoming a model.
The 24-year-old continues to take the modeling world by storm. In a promotion for Calvin Klein's latest campaign, Jenner opened up about how her family has inspired her personal and professional life, despite what has been said about her work ethic in the past. Plus, Jenner dished about her latest celebrity crush — Euphoria's Hunter Schafer.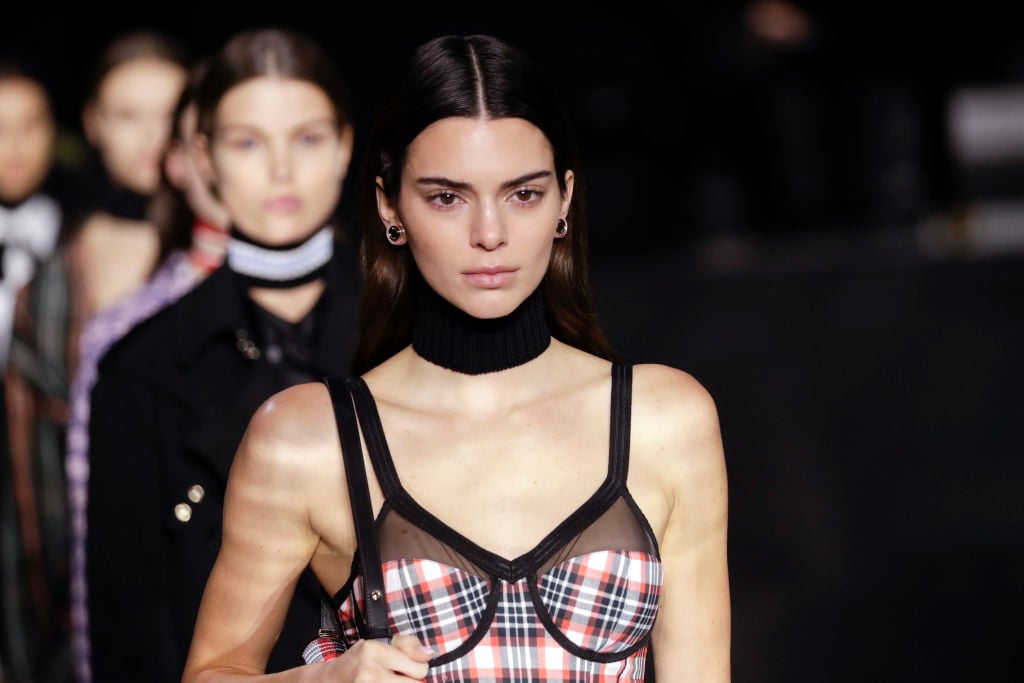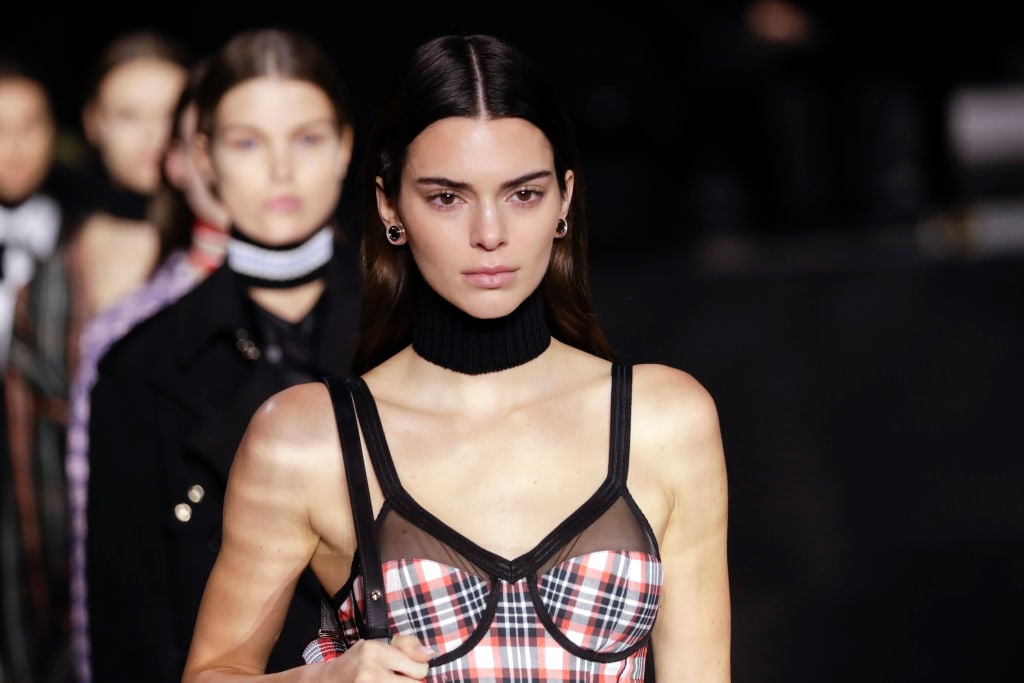 Calvin Klein's spring 2020 campaign 
Calvin Klein is a brand that has become known for its provocative imagery. From the campaign featuring Brooke Shields in the early 1980s to the unforgettable image of Mark Wahlberg grabbing at his underwear, the hottest celebrities have been cast to promote the Calvin Klein brand. 
This spring, those cast as models are some of the most diverse celebrities in the industry. Calvin Klein's latest campaign, aptly titled "DEAL WITH IT," seeks to "celebrate unapologetic confidence and self-love." They've done so by photographing the likes of Justin Bieber, Lil Nas X, and of course, Jenner. 
Kendall Jenner always wanted to model for Calvin Klein
Back in 2015, Jenner had landed a gig modeling for Calvin Klein's #mycalvins Denim Series. "Being a Calvin Klein model is something that I've always dreamed of and it's incredible to follow such major models like Kate Moss, Christy Turlington and Lara Stone," She told WWD.
In 2020, Jenner continues to model for the iconic brand. This time, her campaign co-stars include Maluma, Lay Zhang, and Jenner's two biggest celebrity crushes — SZA and Euphoria star, Hunter Schafer. 
Kendall Jenner never runs out of advice 
Jenner reveled other secrets in her Calvin Klein promo video, like the best part of being part of the Kardashian-Jenner clan: 
The best thing about having so many sisters is you always have a friend. And also if you need advice, there's tons of people to call if one of them doesn't answer. And they're all pretty good at giving advice. And I think I'm specifically very lucky because not only do I have sisters and a big family but they all live in this world with me so they all understand the things I go through, or I understand the things that they go through. So it's pretty cool. I'm pretty blessed.

Kendall Jenner, Calvin Klein YouTube
Jenner said she has also learned a lot from her mom, Kris Jenner, both "consciously and subconsciously." She explained how her momager inspired the Kardashian-Jenner siblings to "enjoy having [their] sh*t together" and expressed gratitude for her mom's business-savvy. Jenner said she is grateful for having a crew of women helping her "become a businesswoman." 
Kendall Jenner's questionable work ethic
In the season premiere of Keeping Up with the Kardashians, Kim Kardashian West pointed out how she and Khloé Kardashian have more of a work ethic than any of the other Kardashian-Jenner siblings. 
"The problem is if I were on my deathbed I would still show up," Kardashian West explained in the episode, pointing out how their mom is "so used to [Kim] and Khloé showing up."
It's more likely Kardashian West was trying to get a rise out of Kourtney Kardashian as opposed to implying anything about Jenner's work ethic, which has been scrutinized before. A BuzzFeed article addressed the since-deleted Instagram post from Love magazine, wherein Jenner said: 
Since the beginning, we've been super selective about what shows I would do. I was never one of those girls who would do, like, 30 shows a season or whatever the f*ck those girls do. More power to them. But I had a million jobs, not only catwalks but everything else.
Many people misunderstood Jenner's being "selective" about modeling gigs as implying that she is unwilling to work.