Kenny Rogers' Career Took a Nosedive: 'I Couldn't Buy a Hit'
Kenny Rogers made many country hits during his lifetime, but this wasn't always the case. The late singer said he experienced a time when he had difficulty making music people wanted to buy. Here's what he once said about this bump in the road.
Kenny Rogers' first hit song was 'Lucille'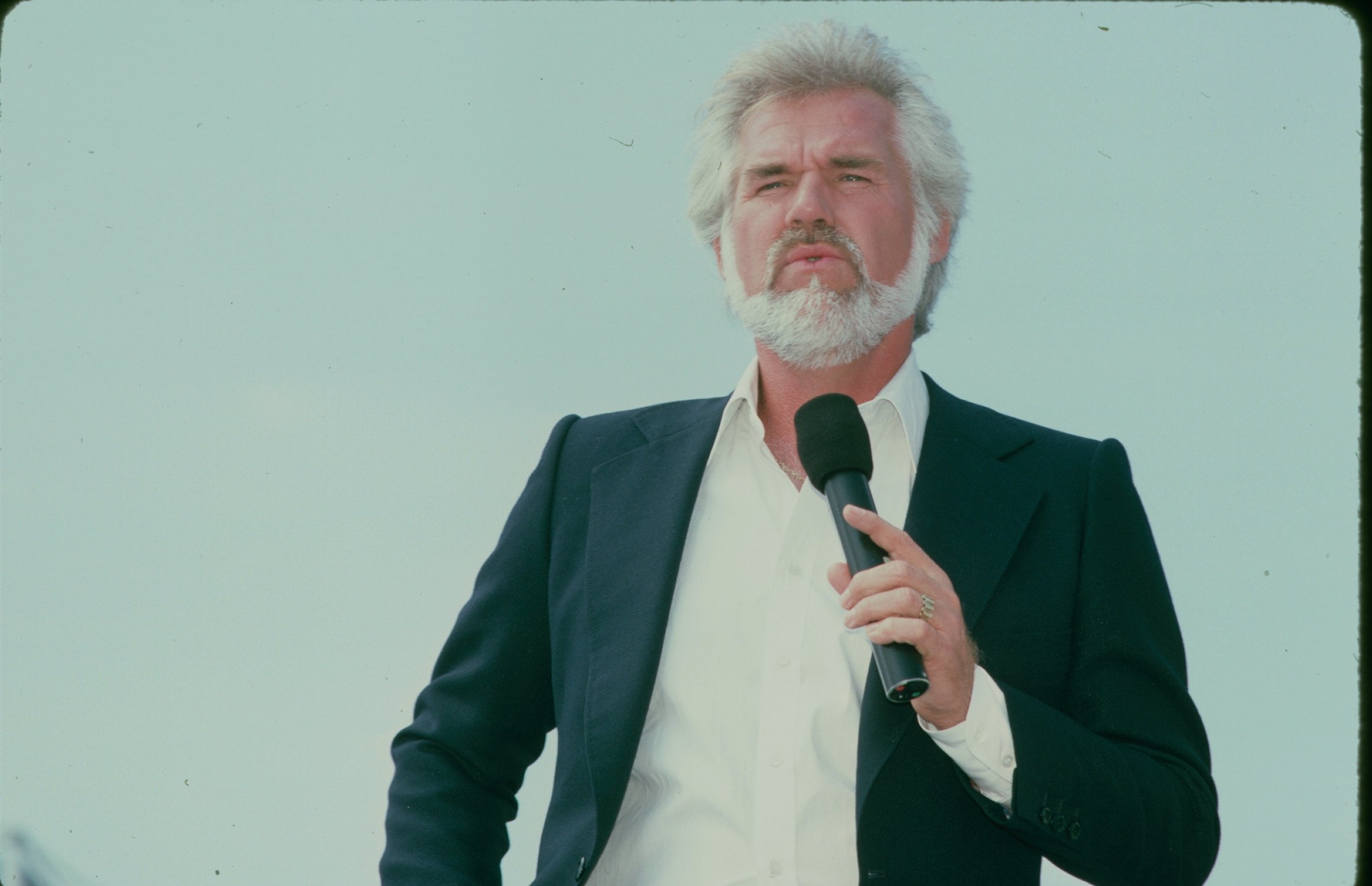 "Lucille" became Rogers' first hit song as a solo artist after leaving his group The First Edition. In 1977, the song reached the No. 1 spot on Billboard's U.S. Hot Country Songs list and No. 5 on Billboard's Hot 100 list.
Rogers said "Lucille" became a hit after he performed the song on The Tonight Show Starring Johnny Carson. After the performance, 10,000 copies of the single were requested. "Seemingly overnight, we went from two shows on weeknights and three on Sunday in Las Vegas lounges to the main showrooms," wrote Rogers in his book Luck or Something Like It. "'Lucille' changed everything," said Rogers. "It went to No. 1 and stayed there for two weeks. It won a Grammy, the Academy of Country Music Song and Single of the Year, and the Country Music Association Single of the Year."
Kenny Rogers' career took a nosedive in the 1980s
Rogers enjoyed a successful career, but the hits stopped coming around the 1980s. The singer said he knew success doesn't last forever, and it was simply his time to experience a downturn. "Success is never everlasting, and mine was no exception," wrote Rogers. "At some point, inevitably, this parade of hits had to end, and that point came halfway through the 1980s."
Kenny Rogers had a brief hit after recording 'Islands in the Stream' with Dolly Parton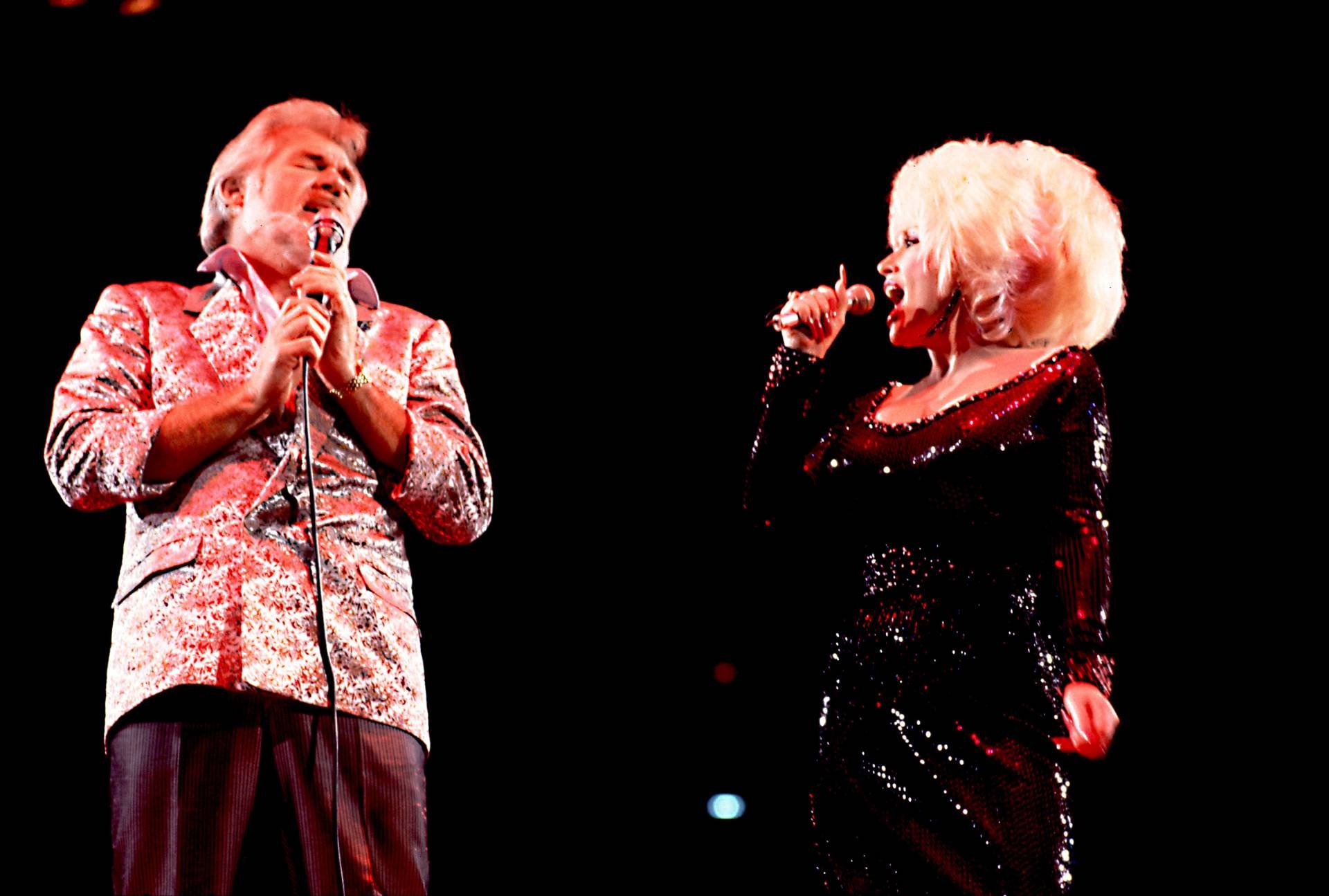 Although times were rough for Rogers, he did see success after recording "Islands in the Stream" with fellow country singer Dolly Parton. He also had some success after recording a Christmas album with Parton. Rogers and Parton were a dynamic team. Unfortunately, the hits dried up shortly after his string of successes.
"Except for the Barry Gibb album Eyes That See in the Dark, which included the duet "Islands in the Stream" with Dolly and sold more than five million albums, and the Once Upon a Christmas album, again with Dolly, also selling more than seven million albums, my success as a hit maker first gradually tapered off and then came to a standstill," wrote Rogers. "Actually, the last No. 1 song I had for many years was a Grammy Award-winning duet with Ronnie Milsap in 1987 called "Make No Mistake, She's Mine." After that I couldn't buy a hit."
Kenny Rogers kept performing
Despite hitting a rough patch, Rogers continued performing. Tough times continued partly because the country music landscape was changing. Rogers said younger artists arrived on the scene, making it harder for him to sell his music.
"By the early 90s, it was getting tougher and tougher to even get my songs played on the radio," wrote Rogers. "Garth Brooks was starting to come into his own, and in his wake, a whole new generation of country performers emerged. 'Young Country' was the new marketing phrase." Thankfully, Rogers was able to turn to television, which helped him promote his brand and carve out a space in the acting world.
Read more: Kenny Rogers Almost Left Music for Acting
Follow Sheiresa @SheiresaNgo