Kenny Rogers Almost Left Music for Acting
The late Kenny Rogers is known for being a country music singer, but he was also an actor. Here's why he almost left music for acting.
Kenny Rogers was a jazz musician before he switched to country music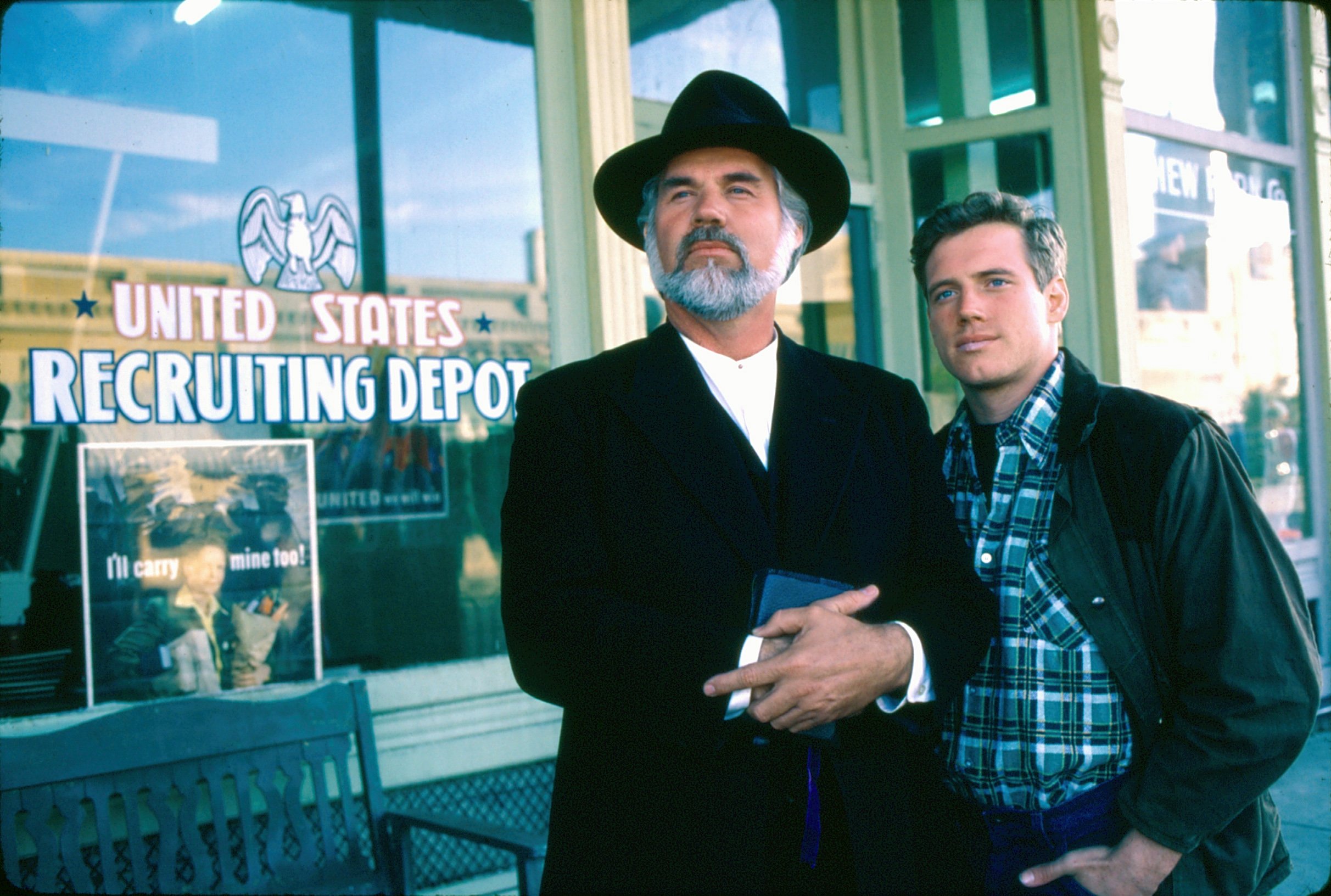 Before Rogers became a country music singer, he was a jazz musician. He spoke about his jazz music journey in his autobiography Luck or Something Like It. Rogers says in the mid-1960s he was in a jazz group called The Bobby Doyle Three. During a 2017 interview with Mike Huckabee, Rogers said he spent the first 10 years of his career as a jazz artist before joining the group Kenny Rogers and the First Edition:
My real first 10 years of my musical life, I played avant-garde jazz. I played upright bass and sang with a jazz group. I moved into the First Edition from there. So as far as country goes, you have to look back at some of the music First Edition did. There was a lot of country in that, and so it was sort of a natural thing for me when I came to Nashville to get into country music.
Kenny Rogers says TV 'saved him' during a career drought
Rogers says he entered a time of uncertainty in his career during the early 1990s. Younger singers arrived on the country music scene, making it harder for him to sell records. Luckily, he was able to turn to television.
"I have always been fortunate to have a presence on television, and during this very painful and drawn out recording drought, TV is what saved me," says Rogers in his book. "It had started back in the First Edition days when we headlined the Rollin' on the River show that we shot in Canada. Then in the '80s, the Gambler movies came along, and together with Coward of the Country, were network ratings successes and made a lasting impression with a whole generation of television execs."
Kenny Rogers considered leaving music
After filming The Gambler Returns: The Luck of the Draw, Rogers filmed the TV movie Rio Diablo ("Devil's River"). The cast included country singers Travis Tritt and Naomi Judd. The film did so well it was a success during sweeps week. "The headline in Variety read, 'Rio Diablo wins sweeps for CBS!'" wrote Rogers. "I have to admit there was a certain satisfaction in doing something that had been totally against what was my norm and being successful."
Rogers says helping CBS with their ratings felt good. His successful movie resulted in other television networks clamoring to get him to do movies for them. "It's amazing what helping networks win a couple of sweeps will do," said Rogers. "NBC was now calling and wanting to do a series of movies with me. At that point I actually thought, 'Who needs music, anyway?'"
Although Rogers remained in the music industry, he went on to appear in more television shows and movies. After Rio Diablo, he appeared in a 1993 episode of Dr. Quinn, Medicine Woman titled "Portraits." The following year, he appeared in Gambler V: Playing for Keeps. His final acting role was in the 2001 movie Longshot.
Read more: Why Kenny Rogers' Marriage to His Fourth Wife, Marianne Gordon, Ended
Follow Sheiresa @SheiresaNgo