Kenya Moore Gives Update on Her Marriage to Marc Daly Amid Family Vacation
The last thing fans heard of The Real Housewives of Atlanta star Kenya Moore's marriage to Marc Daly is that she was moving forward with her divorce. But Moore's recent posting of family pictures of her with Daly has many wondering if they are reconciling. Moore says the two are focusing on healthy co-parenting.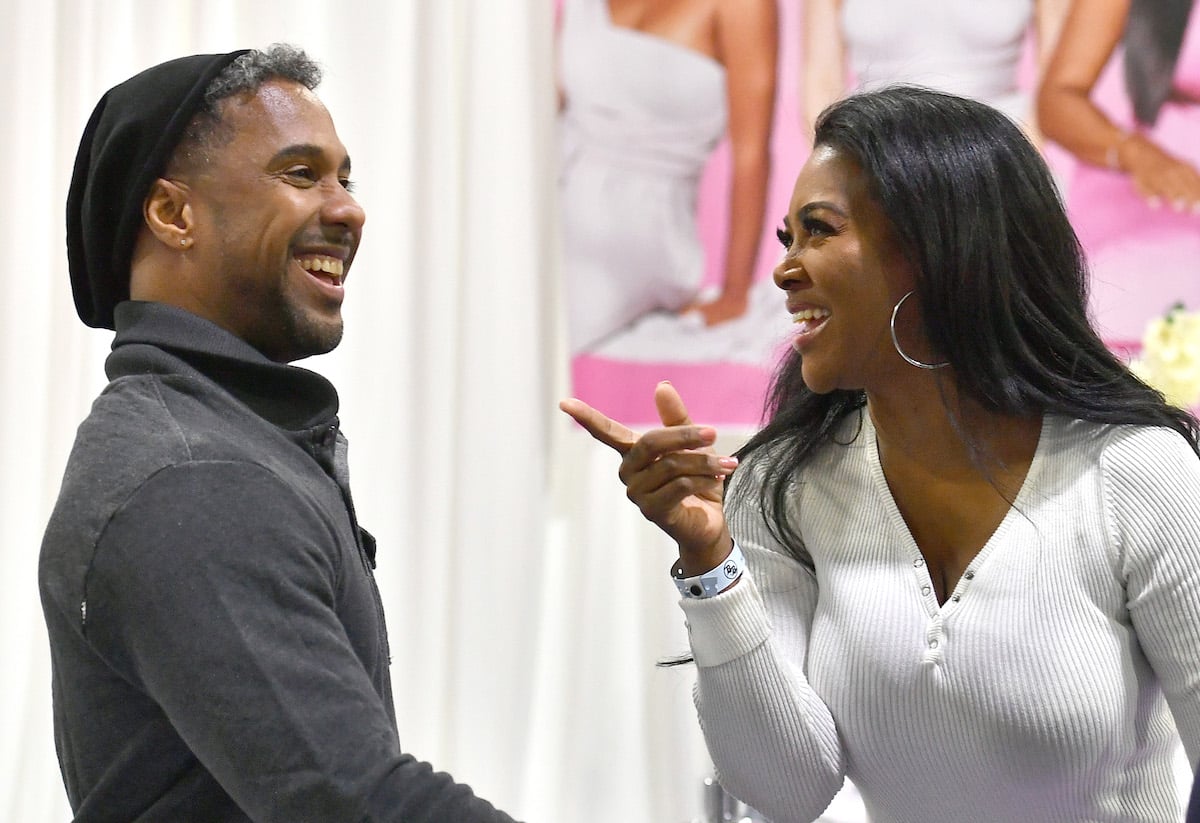 Kenya Moore says her and Marc Daly are simply co-parenting
Moore has been sharing photos of herself on vacation in the Bahamas. Aside from solo shots, she's also posted pictures with her daughter. She surprised many when she posted a family portrait of her with her estranged husband and their daughter on the beach. The photo may have shocked fans but it was well-received by some of Moore's celebrity fans, including her former RHOA co-star Claudia Jordan.
Apparently, Moore revealed that Daly was with her in the Bahamas during an Instagram live a day before she posted their family shot. While speaking with fans, she dropped the news when one fan asked where her daughter was.
RELATED: RHOA: Kenya Moore Alludes to Husband, Marc Daly, Being Verbally Abusive During Latest Episode
"Brooklyn is on the beach actually with her dad," she said with a smile. "Marc is here. I know that's a bombshell, but it's not what you think. We're just having a family Father's Day vacation. We are co-parenting and everything is working out pretty well so far. It's his Father's Day present from Brooklyn and I think it's working out pretty good so far."
Furthermore, she says co-parenting peacefully is what she is focusing on. "So please continue to keep us in your prayers because Brooklyn is the happiest girl in the world and I think we can only achieve that by having a good relationship – with me with Marc."
The haircare line-owner previously said she filed for divorce and was granted full custody of their daughter
It's great to see Moore and Daly in a better place as Season 13 of RHOA showed them at a standstill in their marriage. They'd been living separately for nearly a year. The coronavirus pandemic added more stress with Daly living full-time in New York and Moore caring for their daughter as practically a single mother.
Daly appeared to flip-flop in terms of whether or not he wanted to stay in the marriage. He filed for divorce without notifying Moore personally and asked for alimony. Moore says Daly later apologized and said it was a legal mixup. She also revealed to a therapist that Daly would often block her calls.
RELATED: 'RHOA': How Kandi Burruss Feels About Kenya Moore's Love Life and Relationship History
During the reunion special, Moore admitted she was moving forward with the divorce. She told Cohen, "He's fighting for all the wrong things in court," she said of him dragging his feet with their split. "For Brooklyn not to be on this show. It's not about custody, it's not about time being spent, [and] not about child support."
Moore says Daly's actions were ego-driven. "It has everything to do with his ego," she continued. "And all of the things that happened with us that trigger him are ego-driven. And that is what turns me off. Because it's not about the family, and it's not about what works for us, it's not about compromise — it's about [him]. It's about what happens with [him]."
It's unclear when their divorce will be finalized but it's great to see the two in a civil space.