Kenya Moore Gives Marc Daly Divorce Update After 'RHOA' Episode Airs
Marc Daly and Kenya Moore's split has played out in the public eye, especially on The Real Housewives of Atlanta. Moore recently took to Twitter and responded to fan sentiments now that the episode in which she learned that Daly had filed for divorce has aired.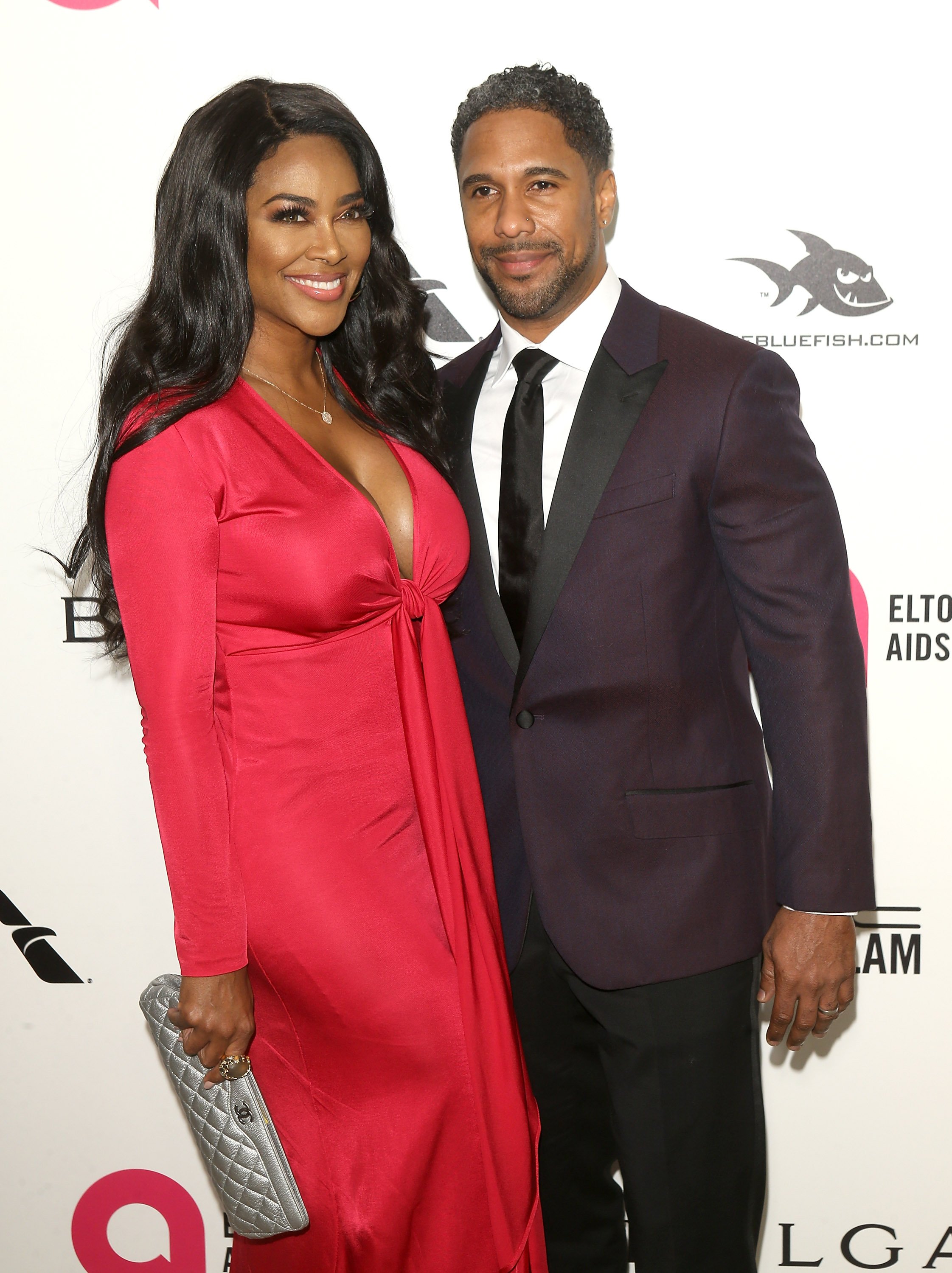 Who is Marc Daly and what is his occupation
Daly is a businessman and restaurant owner. Moore married Daly in June 2017. The following year, Moore revealed that they were pregnant with their first child. Brooklyn Doris Daly, their daughter, was born on Nov. 4, 2018. She was named Brooklyn because Daly and Moore first met in the New York City borough of Brooklyn. This borough is also the location of Daly's restaurant.
The couple broke up in 2018 and Moore said she was filing for divorce. But it looked like they remained together for a while continued to co-parent their daughter together.
Moore told US Weekly in November 2019, "I do think that things could get back on track if you have two people that want to. It's good. We're very cordial, very kind to each other right now. We're working really well together and just being there for our daughter. I can't really hope for anything else right now in terms of how we're co-parenting. It's been really wonderful so far." They seemed to be trying to work things out, but ultimately decided to part ways with each other.
Kenya Moore on Marc Daly divorce request
In the most recent episode of The Real Housewives of Atlanta, Moore initially told her lawyer that she wasn't sure about where she and Day stand at the moment "because right now we haven't discussed anything about where our relationship is going." 
She explained during the episode, "We have been apart, but at the same time the issue with Brooklyn is immediate," She also claimed to her lawyer that Daly made a mixtape about his feelings for her.
After saying this, Moore's lawyer dropped a bombshell on her — Daly has filed for divorce. When the show aired, Moore sent out a tweet, clarifying what has gone down since the show taped. "For the record: Marc withdrew the divorce petition the next day and said that he was not asking for alimony in the filing and that we misinterpreted NY law," she said. "There has been no further divorce action to date. This scene was taped months ago. #RHOA #itscomplicated."
Cynthia Baliey on Kenya Moore and Marc Daly's situation
Cynthia Bailey talked about where her friend and her estranged husband stand. Bailey recently appeared on Watch What Happens Live with Andy Cohen.
"I was surprised about the money part," said Baliey. "I have spent time with him [Marc], I am actually quite fond of him. One of the things that I remember him saying was that he would never ask for alimony; he's self-made. He's very successful on his own, so I was surprised about the alimony part, as was Kenya, obviously."
With the season still going on and real-life circumstances seemingly in a different place, this is sure to not be the last time we hear about the latest in this divorce saga.