Kenya Moore on Why Not Meeting Marc Daly's Parents Before Their Wedding Wasn't a Red Flag for Her
Kenya Moore and Marc Daly's marital woes continue to play out on-screen on The Real Housewives of Atlanta. Moore recently spoke in an interview about how she didn't meet Daly's parents prior to their wedding.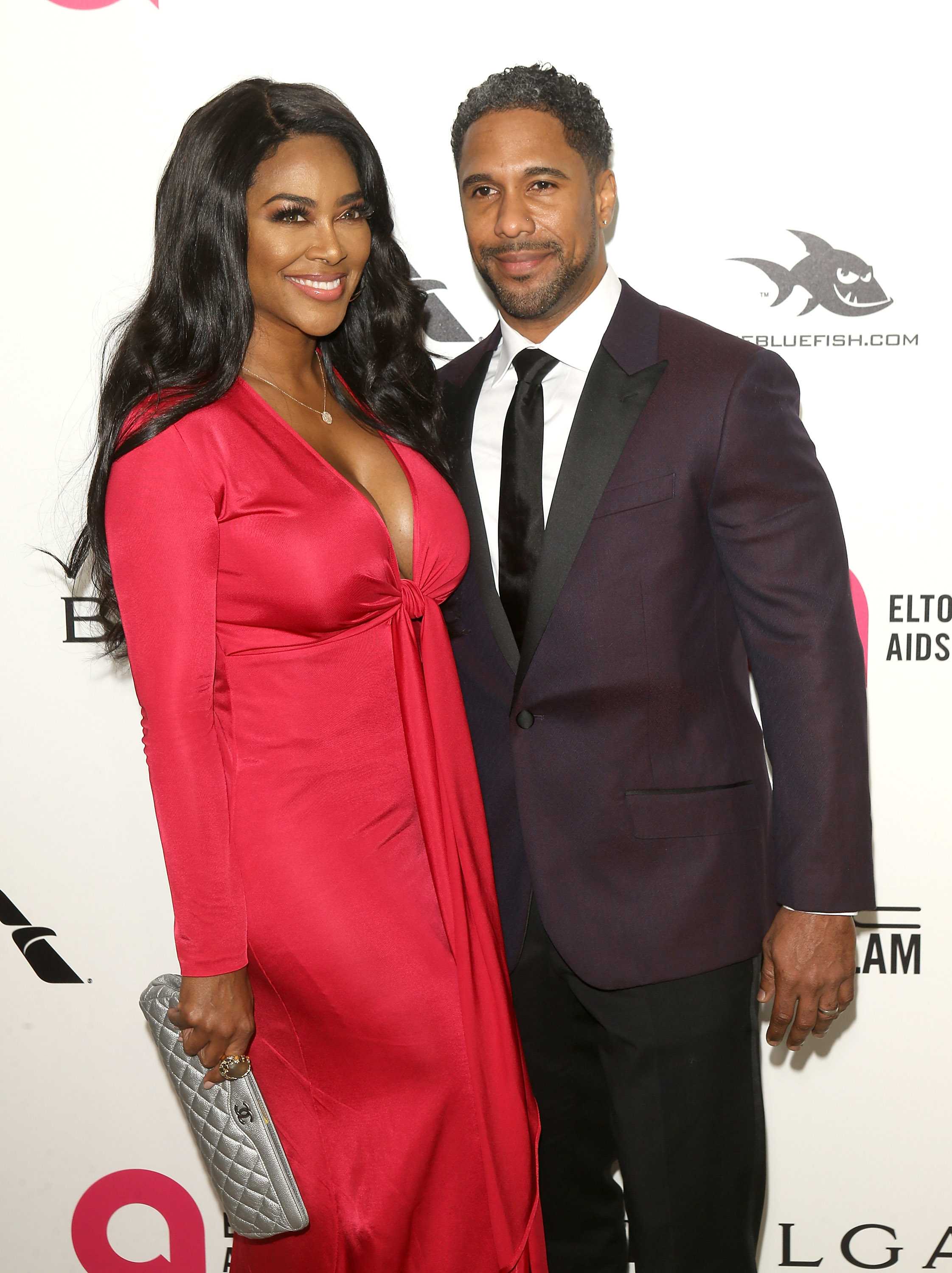 Kenya Moore and Marc Daly have split
Moore and Daly got married in June 2017. In 2018, Moore revealed that they were pregnant with their first child. Brooklyn Doris Daly, the couple's daughter, was born on Nov. 4, 2018. The two named her Brooklyn because they first met in the New York City borough of Brooklyn. Daly's restaurant is also located in Brooklyn.
Moore and Daly also broke up in 2018. and Moore said she was filing for divorce. However, it appeared that they remained together for a while continued to co-parent Brookyln together.
In November 2019, Moore told US Weekly, "I do think that things could get back on track if you have two people that want to. It's good. We're very cordial, very kind to each other right now. We're working really well together and just being there for our daughter. I can't really hope for anything else right now in terms of how we're co-parenting. It's been really wonderful so far." At this point, they seemed to be trying to work things out. However, as time showed, they ended up breaking up and things did not pan out for the couple.
RELATED: 'RHOA': Shereé Whitfield Claps Back at LaToya Ali After 'Ghetto' Remark
Kenya Moore's relationship with Marc Daly's parents
In a new episode of Watch What Happens Live, Moore spoke more about the fact that she and Daly did not meet each other's parents before their wedding. She was asked if she thought it was a "red flag" that she and Daly's parents didn't meet.
Moore explained, "Not immediately. Because he didn't meet my family either until much later when my grandmother passed [in July 2017]. And his family lives in another state, so you know, it happens when you have family that live[s] all over."
This is the second time that she's spoken publicly outside of a The Real Housewives of Atlanta episode about not meeting Daly's parents.
In a Watch What Happens Live appearance in April 2020, Moore said, "Yeah, I met them before. They came to my baby shower. We were in communication then. I just think that whatever happened in that relationship is between them. I get answers, but the answers that I get don't quite make any sense — and, so it's like, could he be able to pick up the phone and call my mother? That's how he looks at it. But he has his own issues that he needs to work out, and I just don't get in the middle of it."
On the show, she noted the relationship in an episode from last season. "I just feel like it's just always been this block up with him, not letting me completely into his life," she said. "It's just a lot of things I felt I was in the dark about. For example, I'm not allowed to speak to his mother or father."