Kenya Moore Talks Working With Whitney Houston: 'I Did Not Want That Smoke'
Kenya Moore is considered reality television gold as a peach holder on The Real Housewives of Atlanta. But before her reality television fame, Moore was a beauty pageant winner and working actor. She had a brief role alongside Whitney Houston in Waiting to Exhale but admits she was initially scared to interact with the singing starlet.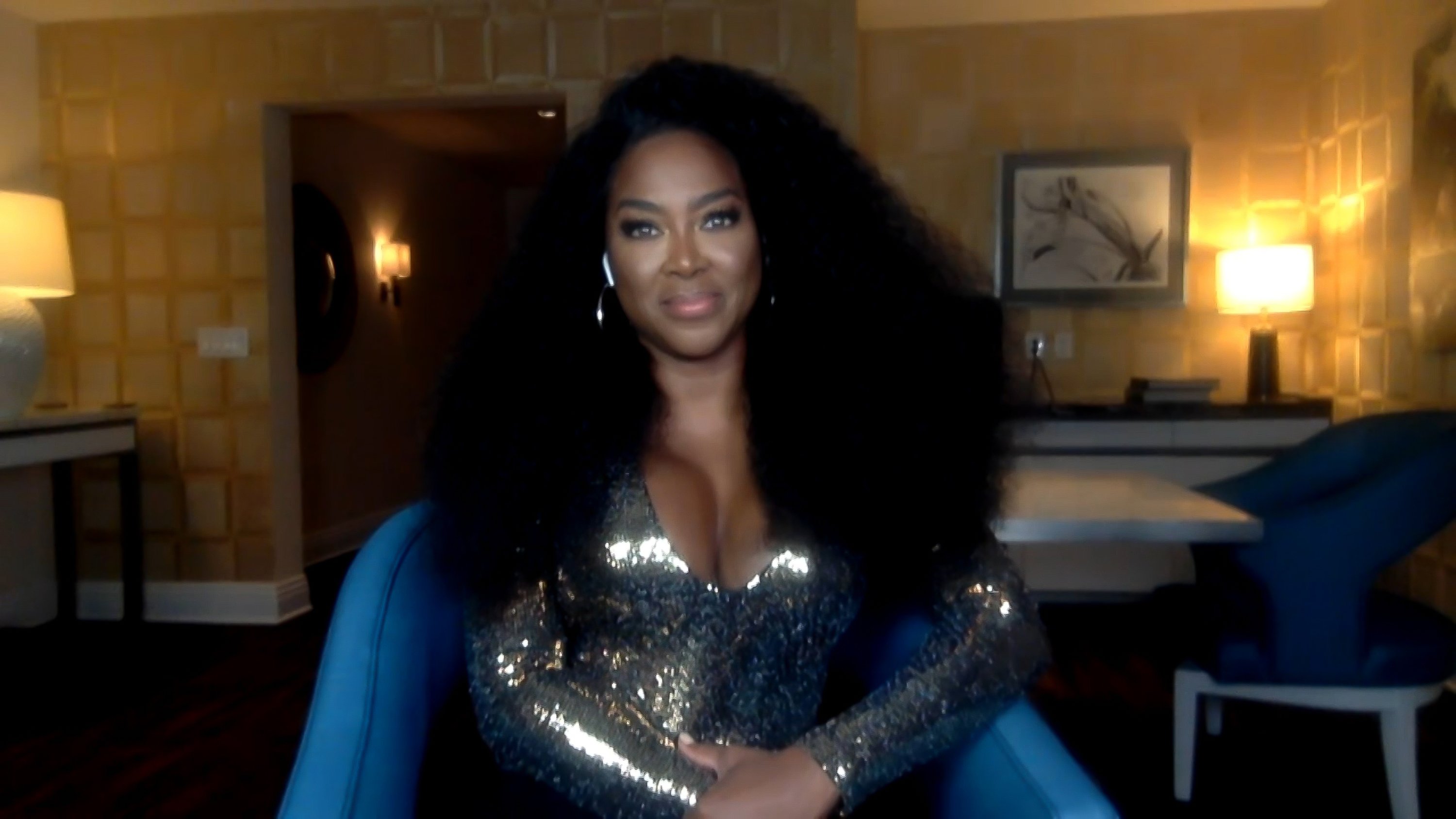 Kenya Moore's life before 'RHOA' included several acting roles
Moore won the Miss USA title in 1993, becoming just the second African American woman to wear the crown. From there, she began guest-starring in a string of film and television roles throughout the 90s, mainly in urban sitcoms and movies.
Some of Moore's acting credits include The Fresh Prince of Bel-Air, Homeboys in Outer Space, Smart Guy, Living Single, In the House, The Jamie Foxx Show, The Parent 'Hood, The Steve Harvey Show, and Martin.
Related: Kenya Moore's 'RHOA' Stories Have Scared Tia Mowry
She also began producing behind the camera, starring in and producing Trois alongside Will Packer in 2000. She moved to Atlanta from LA when more productions began taking place in Atlanta with the intention of expanding her producing career. But, her career took a shift when she was cast on The Real Housewives of Atlanta in 2012.
Since appearing on Housewives, Moore has continued acting, with roles on television dramas like Saints & Sinners. She has a recurring role on the Netflix comedy Family Reunion. Her reality television career also expanded, including appearances on Celebrity Apprentice, and The Millionaire Matchmaker.
Kenya Moore says she was initially scared of Whitney Houston
One of Moore's fondest memories on a set as an actor was her small part in Waiting to Exhale. Moore's character Denise interrupts a moment on the dance floor between Houston's character and an on-screen love interest. "Lionel, you haven't danced with me all night," Moore's character says. Houston's character shoots both a snide look before making her exit.
For Moore, the chance to work with someone as iconic as Houston was major. Despite such, Moore admitted in a recent interview with Behind the scenes Beauty w/ D.M. that she was initially scared and intimidated of Houston.
"I was scared, honey I was so scared," Moore says with a laugh. Moore says her impression of Houston was as someone not to be messed with due to Houston being in the press for her diva behavior and allegedly confronting women over her then-husband. Bobby Brown.
"That was when she was all over the papers with Bobby and their issues and stuff and I just did not want that smoke," Moore explained. "I was like, 'I'm not going anywhere out there, I'm staying in my trailer, she is not going to fuss at me, I don't want her man, I don't want any part of it.'"
Luckily, when she finally met Houston, the encounter was pleasant. "When I finally got a chance to meet Whitney, she gave me the biggest hug, she was like, 'We are so proud of you,'" Moore said of Houston, as a reference to Moore winning the Miss USA title.
Interestingly, Moore would reconnect with Loretta Devine who also starred in Waiting to Exhale when Moore began her recurring role on Family Reunion.