Kenya Moore's Ex Marc Daly's Behavior Was Even More Disrespectful When 'RHOA' Cameras Weren't Rolling
'RHOA' fans were shocked at Marc Daly's disrespectful treatment of Kenya Moore in a recent episode, but his behavior was even worse when the cameras weren't rolling.
Real Housewives of Atlanta star Kenya Moore is opening up about her ex, Marc Daly, like never before. Turns out, he was even more disrespectful than fans thought. Daly's rude behavior was caught on camera in season 12 of RHOA, yet Moore recently revealed that he was even more impolite when the cameras were not rolling.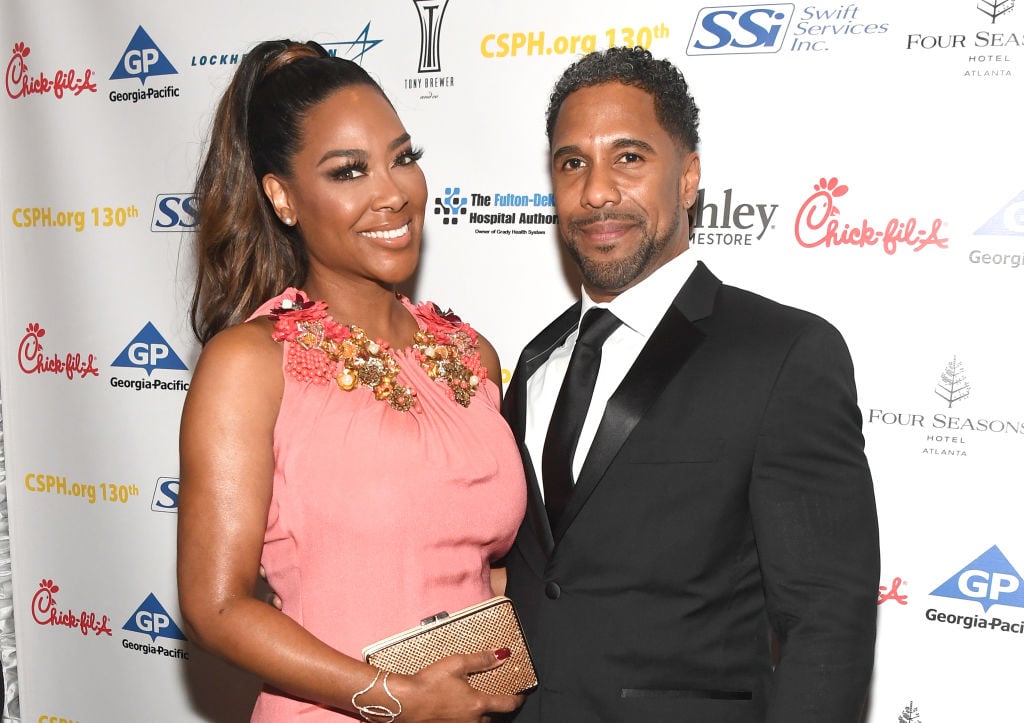 Kenya Moore dishes on Daly's charitable event
Fans got a good glimpse of Daly's disrespectful behavior during a recent episode of RHOA. The installment featured an event that Daly put together for a charity honoring black men. Although Moore admitted that the event went great, she also stated that she put a lot of time and effort into making it happen.
"It was a huge success. Everyone had a great time and it was just a beautiful beautiful event. I have to say. And I have to take the credit for that because a lot it was my doing," Moore shared during a RHOA Aftershow.
According to All About The Tea, Daly was very dismissive about Kenya Moore's contribution and failed to acknowledge her efforts during the event. In her interview, Moore explained how Daly refused to consult her about the event planning until the very last minute, despite her desire to help him out.
Moore then said that Daly should have understood that when you collaborate with someone on a project, "you consult with your partner." She also blasted him for treating her like "a work buddy," a move that ultimately backfired on him.
While Daly clearly treated Moore badly before and during the event, she agreed to step in at the last minute to ensure everything went well.
Daly announces divorce after the event
To make things even worse, Daly publicly announced his divorce from Moore the day after the charity event. In his official statement, Daly revealed that he is the one who decided to end the marriage and that he will continue to co-parent the couple's daughter in a healthy environment.
"I have come to the difficult decision to separate from Kenya at this time. Our daughter has two parents that love her very much and in her best interests, this situation should remain as private as possible. I cherish our family's good times together and will continue to co-parent in a loving way," he stated.
Kenya Moore released her own statement shortly thereafter. The RHOA star noted that "it is with profound sadness" that she is divorcing her husband. She did not go into any specific details about why the marriage failed, but she did say it was due to "recent and ongoing circumstances."
Like Daly, Moore assured her fans that she is committed to raising her daughter, Brooklyn, and asked her followers to respect her privacy moving forward.
Moore and Daly tied the knot in a secret ceremony in the summer of 2017. They had their first and only child together roughly a year later.
Did Daly give Kenya Moore any respect?
When it comes to showing respect (especially to your spouse), Daly gave Moore very little during the event. In fact, Moore couldn't help but laugh when she was asked if Daly respected her at any point in the planning process.
"Respect? What's that?" Kenya Moore joked. "I think that when you want to take the lead on everything I don't think that you respect many things that other people have to bring to the table, including myself."
The reality star said that she wishes Daly would have "honored" her gifts and talents as a skillful party planner instead of completely ignoring her.
She also noted that there was a good deal of tension between her and Daly on the night of the event. Not only did Daly keep to himself, but he also failed to mention her during his speech to the crowd. At the end of the night, Moore admitted that "it didn't end well."
Cynthia Bailey opens up about Daly's disturbing behavior
Moore was not alone in criticizing Daly's behavior during the charity event. RHOA star Cynthia Bailey also slammed him for being a complete "a-hole" to his wife.
"There's a couple things I really didn't appreciate about that night at the charity event," Bailey shared. "One of the things that I noticed Marc didn't do was … he didn't thank Kenya for helping him with the event which I know she did. Kenya's the reason we were all there."
According to Reality Blurb, Bailey added that she has witnesses Daly being kind to Moore, so she has seen both sides of him. Unfortunately, the nice side of Daly did not surface that often, and Kenya Moore was hardly the only person he treated rudely during the event.
Bailey claimed that Daly completely ignored her and her fiancé at the event, despite the fact that they showed up early to lend a hand with things. Bailey revealed that it took Daly 20 minutes to even acknowledge their presence and that he seemed very "agitated."
Considering how Daly ended his marriage the next day, it is safe to say that he had a lot on his mind during the event.
Catch Kenya Moore in new episodes of the Real Housewives of Atlanta Sunday nights on Bravo.