Kenya Moore's 'RHOA' Stories Have Scared Tia Mowry
The Netflix series Family Reunion is one of the streaming service's most popular shows oriented toward kids and families. Recently, The Real Housewives of Atlanta star Kenya Moore was a guest star on the show. Actress Tia Mowry recently said how Moore's stories about the reality show have her scared.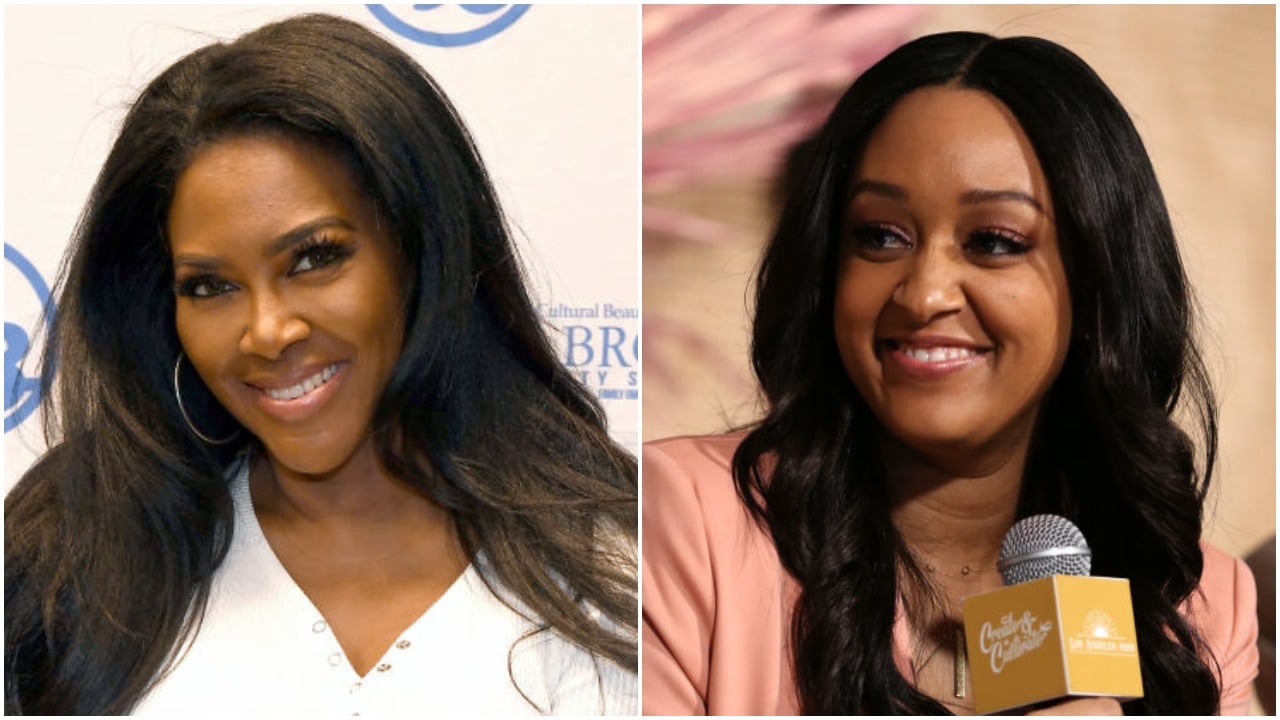 Kenya Moore has been on Netflix's 'Family Reunion
Moore appeared in Part 2 of the first season of the Netflix family comedy series, Family Reunion.
The series stars Mowry, Loretta Devine Richard Roundtree, Talia Jackson, Isaiah Russell-Bailey, Cameron J. Wright, and Jordyn Raya James. The series chronicles a family from Seattle who moves down to Georgia to stay with family.
In the show, Moore portrayed a heightened version of herself. Her storyline involved her being a famous relative coming in town. Mowry's character, Cocoa, is interested in pitching a jewelry line to Moore so she can promote it on her Instagram page.
Mowry confirmed in the interview that more should be expected of The Real Housewives of Atlanta star in season 2 of the show.
Would Tia Mowry ever be on 'RHOA'?
On Moore's stint on the show, Mowry said, "Oh my gosh, she's amazing. She's so professional, you know what I mean? And she's such like, a great actress. She does a reality show, so you wouldn't necessarily expect, you know, her to just be on. But, she did do several movies before. She's just so funny. We have such great chemistry."
When she was asked about being on The Real Housewives of Atlanta, Mowry seemingly made it clear that she doesn't want any parts of the Bravo reality show.
The actress said, "She told me some stories, you know, behind the scenes and I'm scared. I'm scared to be on her show…It's intense!"
Family Reunion season 2 debuts later this year on Netflix.