Kenzie Ziegler Reunites with 'Dance Moms' Castmate for Her New Video, 'Donuts'
Kenzie Ziegler has been in the spotlight from a very young age and her popularity has only grown over the years. To date, she has a whopping 19.6
Kenzie Ziegler has been in the spotlight from a very young age and her popularity has only grown over the years. To date, she has a whopping 19.6 million followers on TikTok as well as 15 million on Instagram. And Ziegler is certainly leveraging her fan base to support her career. While she may have started out as a dancer, (she rose to fame after starring in the hit Lifetime show, Dance Moms) these days the 16-year-old is putting her energy into music.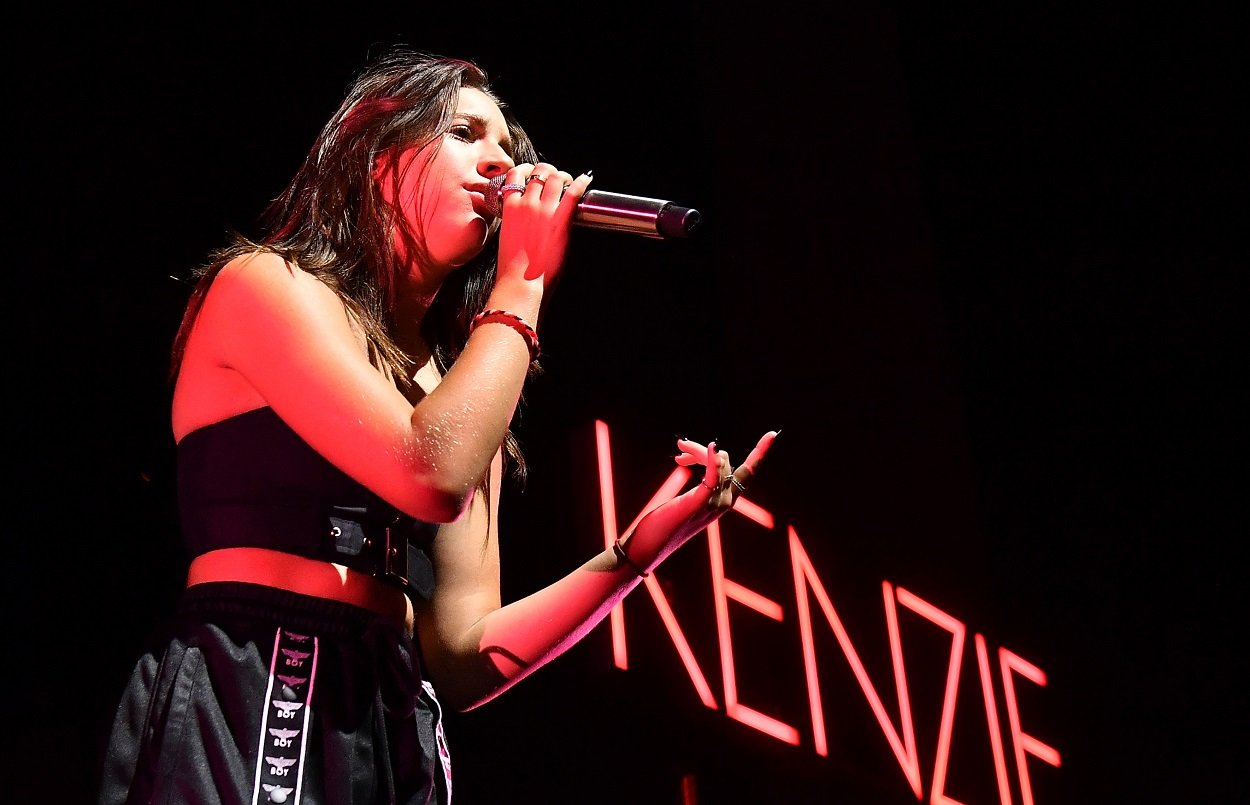 Kenzie Ziegler released her new single, 'Donuts'
Ziegler has shown interest in singing for years and began taking voice lessons at a young age. During her time on Dance Moms, she recorded her very first song and music video entitled It's a Girl Party and started building her fan base. Since leaving the show, Ziegler has released her second album, Phases, and put out additional songs and music videos. The "Hot" singer has even collaborated with Australian pop singer, Sia, for a song called "Exhale."
And the dancer doesn't seem to be slowing down anytime soon. On November 18, 2020, Ziegler released her latest song, "Donuts" complete with a music video. The song also features Yung Bae and is accompanied by a cute video set in a retro diner. Though the song isn't actually about eating donuts, Ziegler did manage to secure a partnership with Dunkin' and the massive chain is featured in her video also.
The TikTok star explains the lyrics for her new song
But what is "Donuts" actually about? The lyrics imply that it's about getting mixed signals from someone you have romantic feelings for. In an interview with Elite Daily, Ziegler shared her take on the song. "It's not based on any specific person," Ziegler admitted. "I feel like it's just about boys that don't really know what they want. I feel like boys and girls are really different. Girls fall super fast, and guys are sometimes players, and I feel like this song is just me being like, 'What do you want?'"
The song may be rooted in the frustrations that many young people face at Ziegler's age, but the video is all about fun. For the shoot, the singer utilized some of her closest friends, which, according to Ziegler, made the Donuts video all the more exciting to film. "When I'm with my friends it's always such a fun time, and it's so genuine and authentic," Ziegler shared. "I'm glad I got to have them be part of it."
Ziegler tapped 'Dance Moms' alum, Nia Sioux for the video
One friend that fans may recognize from the video is Nia Sioux, a fellow Dance Moms alum. Sioux, like Ziegler, was also an original member of the Abby Lee Dance Company Junior Elite Competiton team. Ziegler and Sioux have been friends for years and were often duet partners together when they competed in dance competitions for the show. We're sure fans are pleased that they maintain a close relationship today and are super supportive of one another. We know Ziegler's fans are looking forward to hearing more music from her.