Keri Hilson Details 'Healing' Conversation With Beyoncé After Feud
After breaking out with her 2008 song 'Energy', Keri Hilson seemed to have it all and was on her way to becoming music's next big thing. But after dissing Beyoncé, her career never quite recovered. Years later, Hilson has spoken out about the feud, revealing in an interview that she and the singer squashed it.
At one point, Keri Hilson seemed poised to be music's next "it girl." She had hits all over the radio — from the Chris Brown-assisted "Superhuman" to the Grammy-nominated "Knock You Down" — and a growing legion of fans obsessing over it all. But Keri Hilson's Beyoncé feud bulldozed her career.
In more recent years, however, Hilson has been staging a comeback, taking on acting roles and teasing new music. She did a wide-ranging interview over the weekend of April 9 where she offered updates on her life and career, including the status of her relationship with Beyoncé. The singer explained she and the Pink Panther actor had a "healing" conversation at some point and were able to put the drama behind them.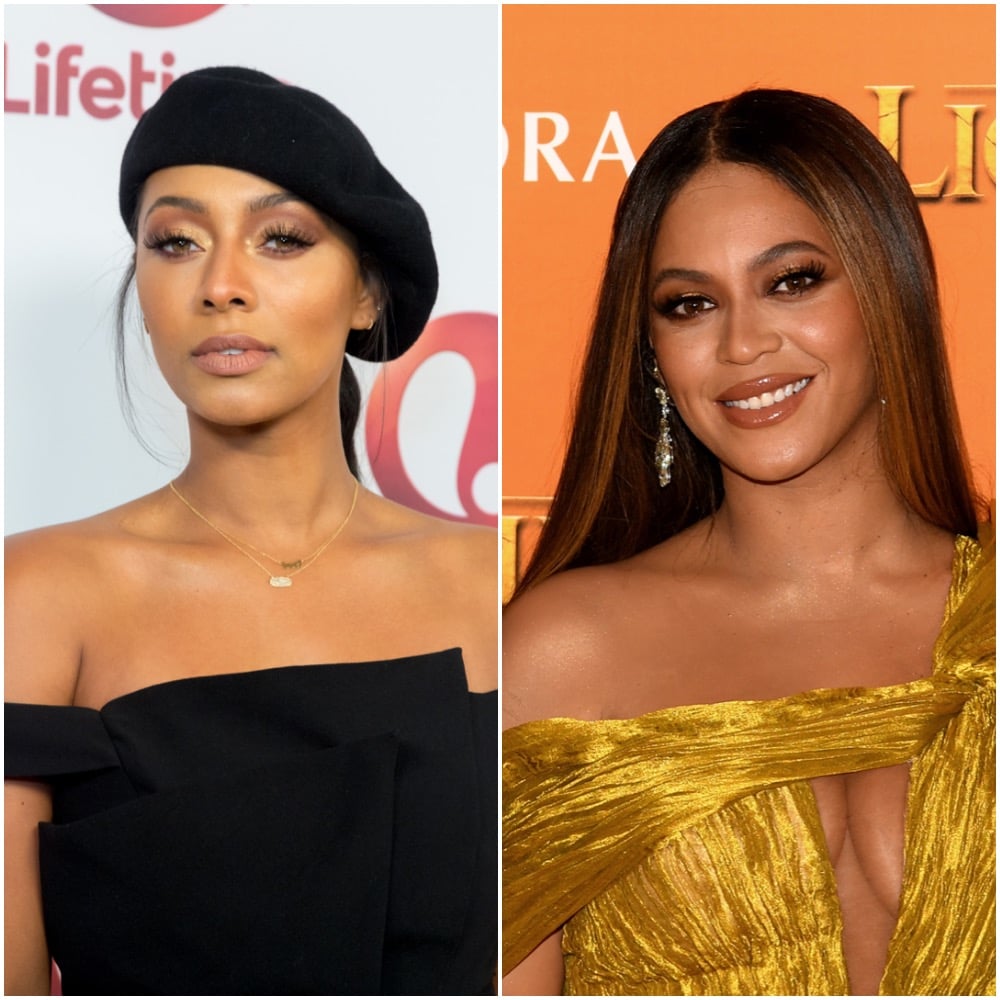 The origins of Keri Hilson and Beyoncé's feud
The drama dates back to 2009 when Hilson released the "Turnin' Me On" remix, which featured lyrics that appeared to reference part of Beyoncé's 2006 song "Irreplaceable." She sang, "Your vision cloudy if you think that you the best/ You can dance, she can sing, but need to move it to the left."
Instantly, she faced accusations of shading the singer, but Hilson told Atlanta radio station V103 the song "wasn't taking shots at nobody" (via RapUp). However, when she refused to hold a magazine that had Beyoncé and Jay-Z on the cover during the 2011 Soul Train Awards, people were convinced there was beef between the two.
After that, Hilson faced unrelenting criticism and harassment from Beyoncé's fans — aka the Beyhive — which eventually took a toll on her.
"It's TOO much!! Please! Is everything I tweet gonna be 'intentionally misinterpreted' as a statement about someone/drama I know nothing about?" she tweeted in 2013 (via Life & Style Magazine).
Doubling down, Hilson said in a 2020 interview on Out Loud with Claudia Jordan that she'd never actually had a problem with Beyoncé. But she admitted the people she worked with "framed" it that way.
"No one could ever compare to Beyoncé," she added. "… No one will, for a very, very, very long time and that was never my aim either. However, it was framed that way. It was written that way. Was not my lyrics, was not my writing, was not my doing. And then, I'm caught, like, do I tell the truth? Do I expose them early in my career? I'm super young, super new. This [is] my first album. It just soiled my whole dream."
She eventually got a chance to explain her side to Beyoncé
Appearing in an interview with radio host Persia Nicole, Hilson revealed she was eventually able to speak with Beyoncé and hash out the issue.
"She actually has introduced herself. It was a gracious moment," she explained. "I appreciated it. I feel like she understood what had happened, what had transpired and there was a bit of healing in that moment when we met."
Hilson also said she'd even be open to collaborating with the Lemonade singer.  "It would be a very fun experience to do that if she were open. I do feel like she understood what that was all about. She's amazing. I've always felt that way. That's the truth of the matter, but no one will believe that."
"[But] whether it's working together or not, we can see each other," she added. "We can understand and nod and have a mutual respect [now]. I think at the very minimum there can be that. That's always possible and that's where I'm at. I made a decision that was not authentic to who I truly am and of course I regret it. Of course."
Beyoncé has never commented on the feud with Hilson, including her latest comments. But we're glad they were able to move on from it.