Keri Hilson Had an Issue With the Title of Her Latest Film 'Don't Waste Your Pretty'
Keri Hilson proved she's here to stay after bouncing back from her rumored feud with Beyoncé. The singer and songwriter has since branched out into acting and is in a new television movie. In a recent interview, Hilson explained why it took her a while to come to terms with the film's title.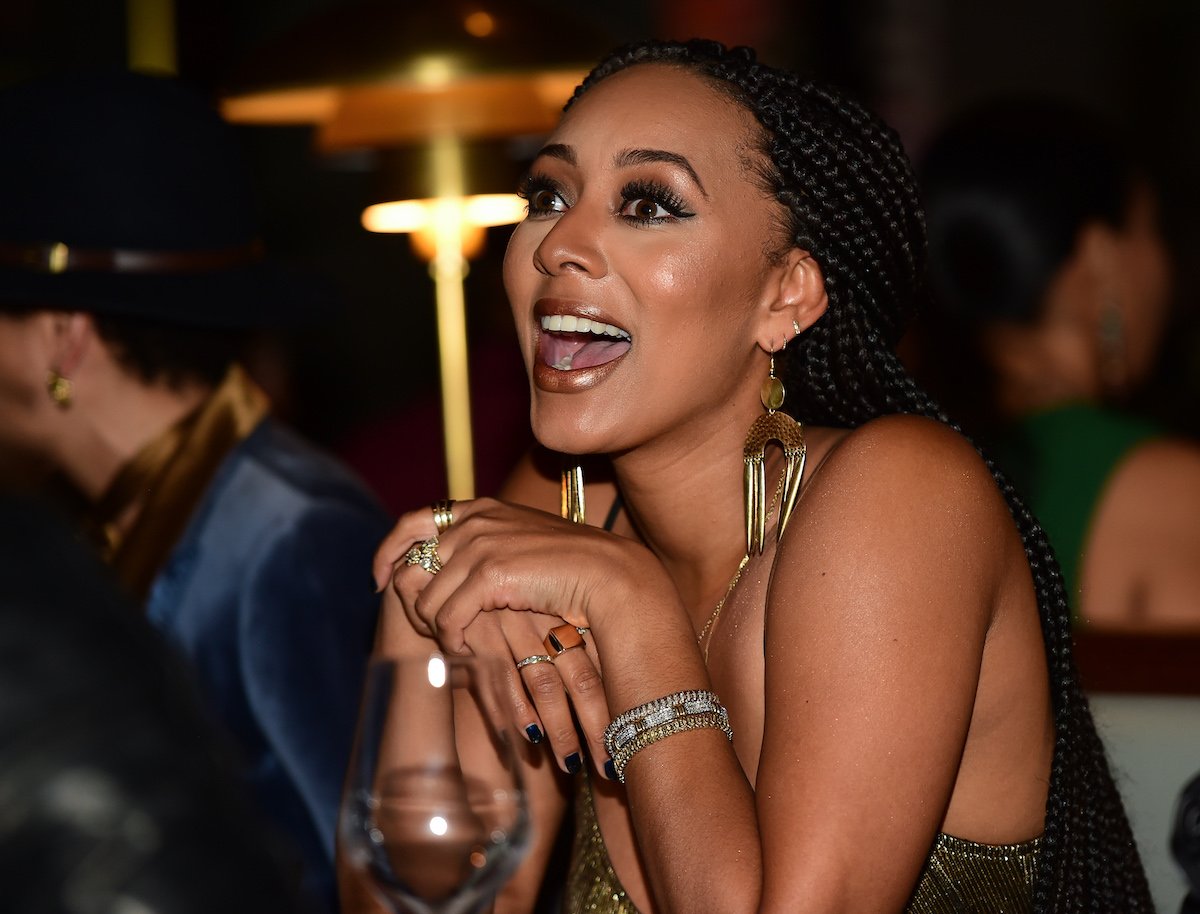 Keri Hilson's acting career is in full swing
Hilson burst onto the music scene in the 200s with hits like "Energy" and "Pretty Girl Rock." Before her solo career began to take off, she worked as a background vocalist and songwriter. She performed background vocals for artists such as Usher, Toni Braxton, and Kelly Rowland. Some of her song placements before her own solo single include Mary J. Blige, Ciara, and Omarion.
But a rumored feud with Beyoncé would impact Hilson's singing career. She continued writing for other artist and in the meantime, she began exploring acting. Her first acting credit was as Heather in Think Like a Man. The 2012 film is an adaptation of the self-help book written by Steve Harvey.
Related: Was Keri Hilson's Alleged Feud With Beyoncé the Reason Her Music Career Came to an Abrupt Halt?
Since Think Like a Man, Hilson has continued acting, starring in films like Almost Christmas and the Lifetime television movie Love by the 10th Date.
Despite winning Grammy awards and continuing to tour for her music career, Hilson doesn't plan on slowing down with acting any time soon. She explained her dual love for music and acting in a recent interview with Madame Noire. For Hilson, there's a reason acting is getting her full attention lately.
"If I'm being completely honest, I think [I like] the aspect that is void of reality. You're in a bubble. You're in your own world," she says of filming. "Time stops and you're in a fantasy — whatever that looks like. It requires your full focus, energy, persona. It's like I'm in an alternate reality for a few weeks or a couple of months and I'm quite enjoying that right now."
Keri Hilson explains why she did not like the title of her latest film 'Don't Waste Your Pretty'
Hilson stars in the new TV One film Don't Waste Your Pretty. The film is an adaptation of the novel of the same title written by Demetria L. Lucas. Hilson stars as Mykah, a successful career woman who has not had much luck in the love department. With the push from her friends, Mykah decides to take a leap of faith and get back into the dating world.
Hilson told Shadow and Act in a recent interview that filming the movie was a learning experience for her in terms of learning to balance love and career herself. But she first had to get her disklike of the movie title out of her mind.
Related: Keri Hilson Opens Up About Rumored Beef With Beyoncè and How It Affected Her Career
"I love the story and I love the character and I love the nuances of the way the story plays out but the word pretty for some reason really bothered me," Hilson said. "I was nervous about that word and I kept asking myself, 'What does that mean?' I already feel there's such a focus on outer beauty in regards to women. So to me, what I initially took from the title was 'Don't waste your good physical years' – as if that's all we have to offer anybody."
Luckily, by the end of filming, Hilson looked at the title with a new set of eyes. "I realized that it's really more about allowing yourself to share, to give and receive your inner beauty. What I took away from the process was not to waste your life, especially with my character who is so career-driven and there's more to life than work. There's so much beauty in the world and focusing on one aspect can make you miss out on the rest."
The film is now available for streaming on the TV One network.