Keri Hilson's Management Made Her Delete Her Coronavirus Conspiracy Tweets
Things have been getting crazy the last few weeks. As the coronavirus (COVID-19) continues to spread, so does false information and it becomes harder and harder to separate fact from fiction. Singer Keri Hilson recently took it upon herself to tell people where she thinks the virus really came from. But shortly after she posted her theory, her management stepped in.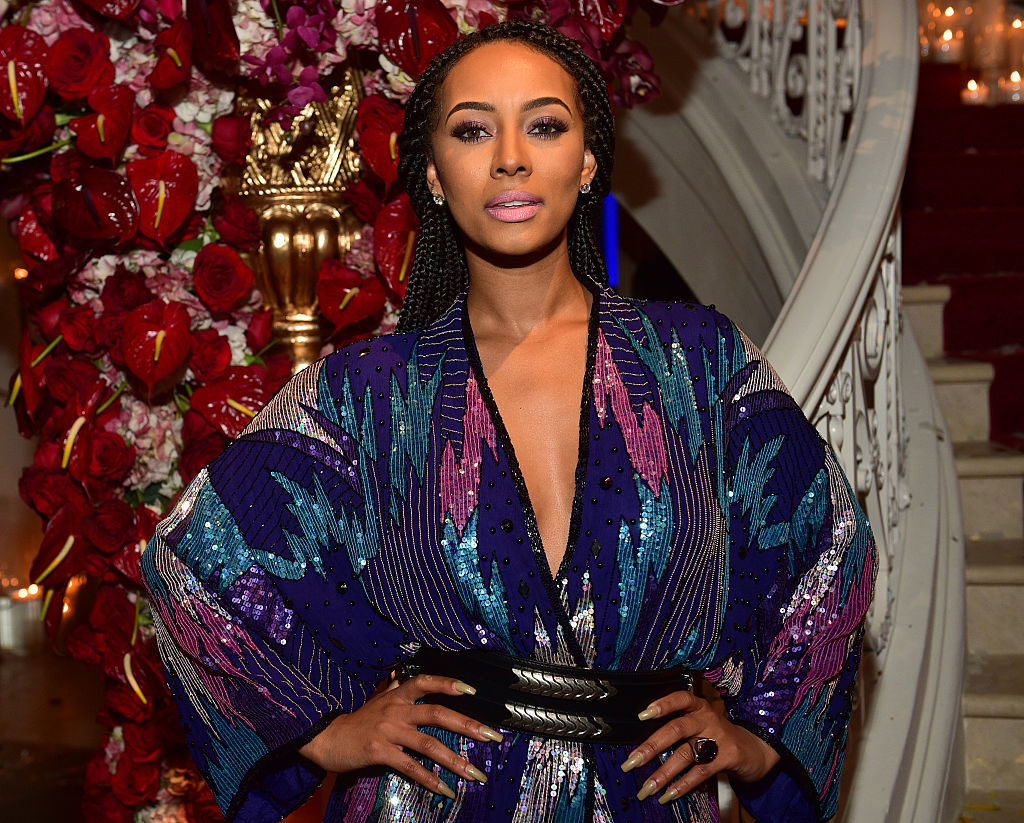 What does Keri Hilson think caused coronavirus?
Coronavirus is an upper respiratory virus that can easily be spread from one person to another. Though there isn't really any evidence to back up her claims, Hilson is sure that the virus came as a result of radiation from 5G phone service.
"People have been trying to warn us about 5G for YEARS," she wrote in a since-deleted tweet. "Petitions, organizations, studies…what we're going thru is the effects of radiation. 5G launched in CHINA. Nov 1, 2019. People dropped dead. See attached & go to my IG stories for more. TURN OFF 5G by disabling LTE!!!"
Why does Keri Hilson think 5G caused coronavirus?
Once Hilson got the idea that 5G was the culprit of the world's current situation, she went down a rabbit hole gathering information on how it could have contributed.
"5G was invented in…you guessed it—CHINA," she captioned a now-deleted post on IGTV. "It launched Nov 1, 2019 in 50 Chinese cities with btwn 86,000-130,000 5G base stations by the end of 2019. The 3 largest network operators worked together in a race to be FIRST…only 5 months after retrieving 5G licenses. Those vids we saw of people in China literally dropping dead out of nowhere?? Eerily close to the Nov launch."
She went on to describe why the virus wasn't wreaking havoc in Africa, the same way it is here.
"In a 2019 Netflix Documentary, Bill Gates himself warned of a global health pandemic that would originate in China," she continued. "Researchers & organizations have done studies, made petitions, and issued warnings of the dangers of 5G over the past few years. A quick search will produce them. Residents of Australia have filed assault charges against phone companies—and WON. Lastly, while we were wondering if the virus was resistant to melanin as Africa went untouched for quite a while, could it have been because Africa is not a 5G region (on the whole)? If some African countries have launched pre-installed 5G network bases as of yet, there are certainly not as many as on other continents, by far."
Why did Keri Hilson delete her tweets?
Once Hilson began tweeting her theory, the backlash was immediate. People questioned her and her lack of evidence for her wild idea. Eventually, her management team stepped in and asked her to delete her tweet.
"Management has asked me to delete vid/articles," she tweeted on Mar. 16. "I appreciate good discourse on unconventional thinking. Let's all just be safe out there, cuz whatever the cause the virus a real thing. May God be with us…prayers to alllllll."
Though she deleted the tweets, some people still had a problem with what she said.
"I say this with all due respect, but saying 5G CAUSED coronavirus is not unconventional thinking," one person tweeted her. "It was misinformation. And it's irresponsible for you to not own up. I hope you heal."
While others supported Hilson.
"Be a free thinker," one fan wrote her. "Don't allow management or record label to put you in the box of just being an artist/musician. I believe you are bigger than that. Sometimes, our thoughts aren't totally refined but ppl prefer when it's raw n authentic instead of when it's manufactured."
"Since when does management control your thoughts….you have the right to express how you feel about certain situations….your not the only person who feels that way about 5g ….only time will tell what they are disguising as a "virus" …some people are very awake as well too," another person said.