Kerry Washington Was the First Black Woman to Lead a Network TV Drama in 38 Years
Kerry Washington recalls being told that it was a "risk" to have a Black woman lead a network TV drama when she worked on Scandal.
When Kerry Washington booked the role of Olivia Pope for the ABC drama, Scandal, she had absolutely no idea how much the show would change her life. The show would become wildly successful and lay the foundation for other shows like How to Get Away with Murder to become successful as well. But even though Washington didn't realize how popular the show would become, she still recognized its importance.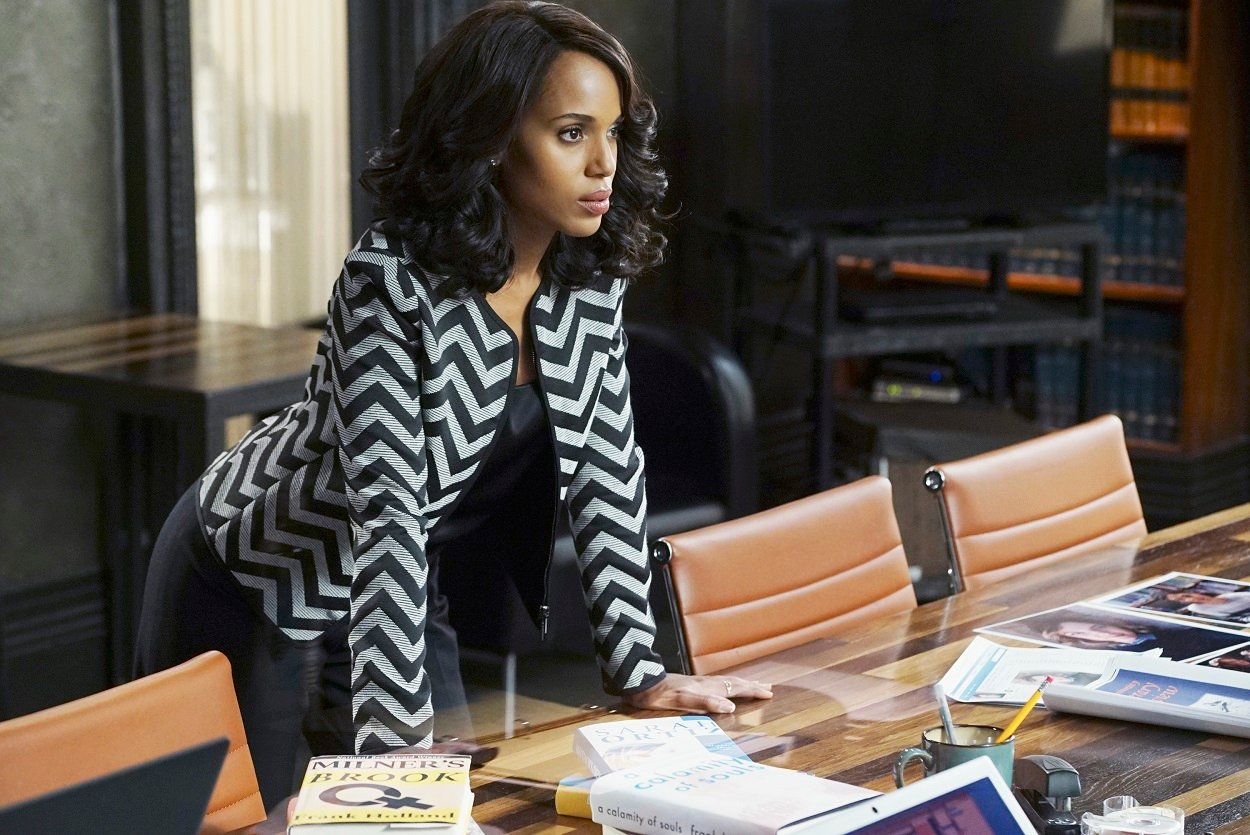 Though it's hard to imagine anyone but Washington headlining Scandal, the role certainly didn't fall into her lap. At the time the show premiered, there had not been a Black woman as the lead in a network TV drama in almost 40 years. Prior to Scandal, there was a short-lived show called Get Christie Love! starring Teresa Graves which premiered in 1974 and only lasted one season. Because of this, the role of Olivia Pope was extremely competitive and many Black actresses in Hollywood were competing for the part.
Kerry Washington recalls the competitive audition process for 'Scandal'
Despite the competition for Scandal, Washington still felt enamored with the role and she was going to do everything in her power to secure it. In an interview with Vanity Fair, the Little Fires Everywhere star recalls going the extra mile to prepare for her audition, including buying an expensive suit that she couldn't truly afford.
"I remember I bought a suit for my audition," Washington shared. "I did not have the income to go out and buy myself a suit, but I did, I think at Loehmann's in New York. As an athlete would say, left it all out on the field in my audition, I knew I did, but I still didn't know if it was mine." Of course, Washington was ecstatic when she got the part but she still didn't expect it to be such a success or do a complete seven-season run.
The movie star was told that leading a TV drama was a 'risk' because she was Black
"I never, ever thought that it would be the cultural phenomenon that it became," Washington said of Scandal. "Never in my wildest dreams." Still, the American Son star felt determined to give the part everything she had. In fact, Washington felt that if she didn't do the best acting of her life it would be a long time before another Black woman was given the opportunity to be the lead in a TV drama.
"I also knew that if I didn't give it my all and do the best work I was capable of, they weren't gonna put another Black woman in the number one role on a TV drama for another 40 years," Washington shared. "I really felt like it was my job to do my best work, and I didn't know if the world was ready for it. 'Cause everybody was telling us that it was a risk to put a Black woman as a lead of a network drama. I didn't know if anybody would tune in to watch, but I knew it didn't matter. Even if the only four eyeballs watching were my parents, we had to make the best possible show for my parents so that if the world wasn't ready, at least we were proud of what we made."
Fortunately, the world was more than ready for Scandal. No doubt, the show has proven that it is not a risk to have a Black woman lead a network drama. We hope more women who identify as BIPOC are given the chance to have similar opportunities in the future.