Kerry Washington Works Out Specifically So She Can Handle the Red Carpet
Actress Kerry Washington has been at the peak of her career for some time now and shows no signs of slowing down anytime soon.
Kerry Washington has been at the peak of her career for some time now and shows no signs of slowing down anytime soon. While the popularity of Scandal made Washington a household name, her current performance in Little Fires Everywhere showcases that she is just hitting her stride when it comes to playing fascinating, deep, and complex characters. 
With all of this mainstream success, Washington finds herself a frequent guest at red carpet events. In fact, she keeps that reality in mind when she plans her workout goals. 
Kerry Washington has a positive mindset about fame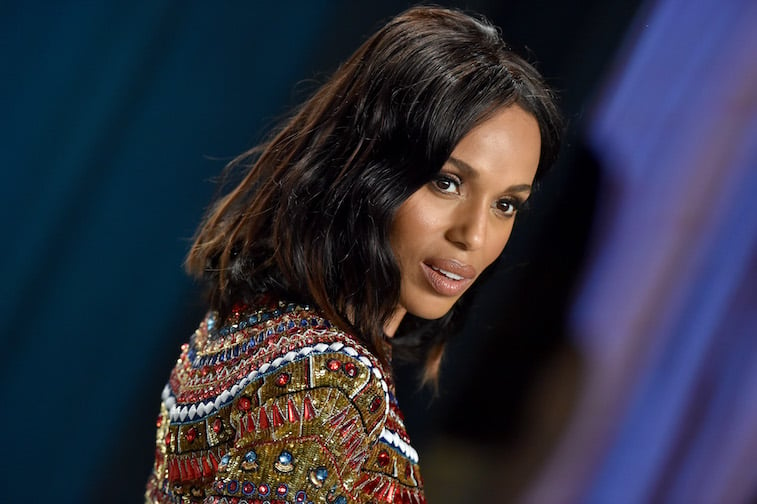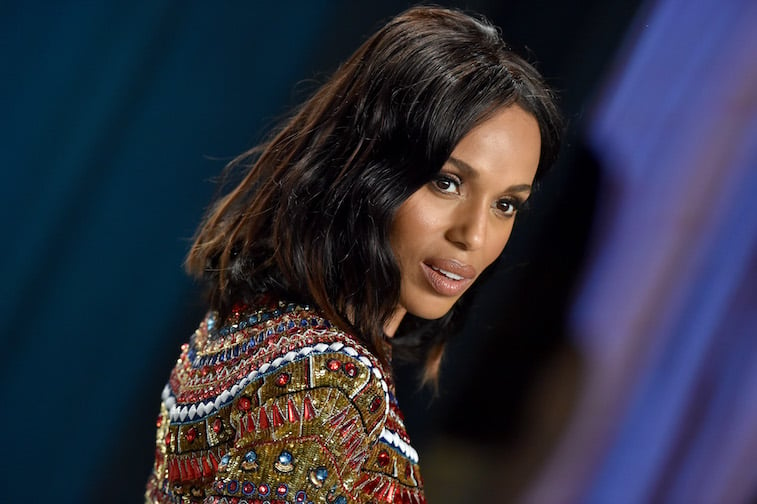 Many actors in Washington's position feel the pressure from constantly being in the spotlight. Washington, however, keeps a level head when it comes to dealing with criticism.
She believes in being herself no matter what and advises others seeking a self-esteem boost to ignore the haters. Focusing on the positive has given Washington the confidence necessary to succeed in such a high-profile career. 
This positive mindset allows Washington to balance a demanding career with her family responsibilities. She is married to former NFL player and current actor Nnamdi Asomugha, and the pair have two children together.
Managing a household with two acting adults and two children to raise is no easy feat, but Washington pulls it off with grace. 
Health is important to Kerry Washington
In addition to making sure that she keeps her mental energy balanced, Washington has a fitness philosophy that demonstrates her well-rounded approach to life. She doesn't obsess about her weight and instead focuses on the way that exercise makes her feel about her body.
"As women, we live in this culture where it's like, 'You have to fix this.' Pilates has allowed me to be focused on my appearance and my health in ways that are not abusive or critical," Washington explains. 
She's a big fan of activities that allow her to enjoy movement. She often turns to Pilates, hiking, and exercises that focus on toning. She also focuses on eating food that makes her feel good, and that includes enjoying farmer's market favorites and the occasional cupcake. Washington makes it clear that fitness and diet are a part of her whole approach to life and not a source of shame or unattainable expectations. 
The red carpet is a factor in Kerry Washington's routine
While Washington has a very holistic approach to health, she does recognize that her career puts a lot of emphasis on her appearance. In particular, she wants to make sure that she looks her best on the red carpet. That means that her fitness routine focuses on the areas that are most often showcased at these photograph-filled events. 
Washington works out with personal trainer Nonna Gleyzer, who is known for her celebrity clientele. Gleyzer explains how their routine focuses on keeping Washington's posture red-carpet-ready. She also emphasizes exercises that strengthen the Achilles tendon and calves because these areas undergo a lot of strain when walking in heels. 
When Washington started working with Gleyzer, she was hyperaware of the risks of exercise after having pinched a nerve in practice with a previous trainer. She wanted to make sure that she was working out in a way that allowed her maximum ability to comfortably maintain her grueling filming schedule, which sometimes consists of 16-hour days! 
All of that hard work has definitely paid off. Washington continues to stun both on the red carpet and in front of the camera, and her impressive portrayals of fascinating characters are sure to provide her with plenty more opportunities to stroll down the red carpet and continue capturing fans' attention and admiration.