Kevin Bacon Kept a Creepy Prop From One of His Biggest Blockbusters
Kevin Bacon has racked up nearly 100 acting credits. He recently confessed that he held onto one of the most recognizable props from one of his films.
With nearly 100 acting credits under his belt, Kevin Bacon is one of the most famous faces in show business. And he recently confessed that he held onto one of the most recognizable horror movie props in Hollywood.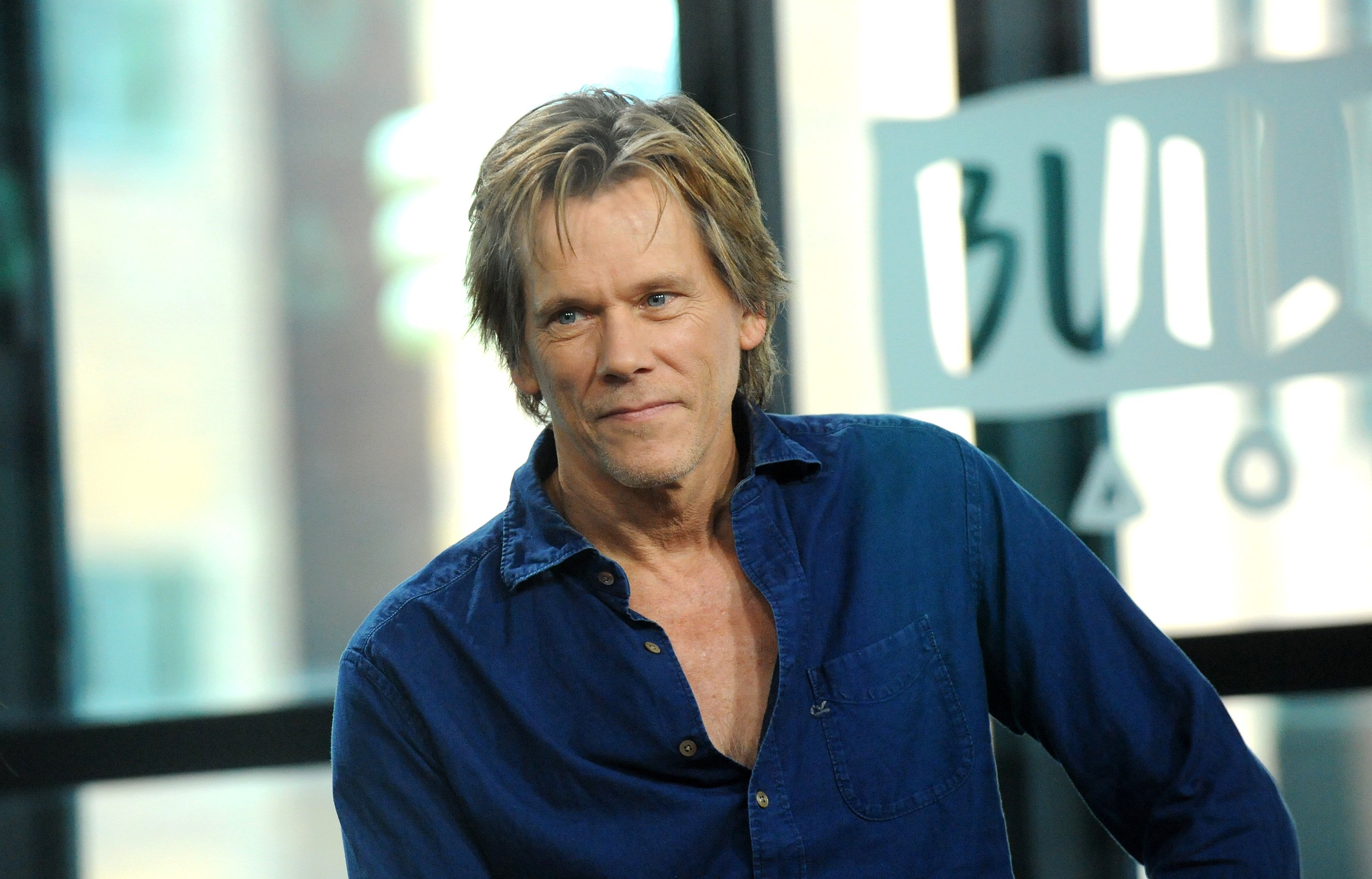 Kevin Bacon is a movie icon
From Footloose to A Few Good Men, Bacon has appeared in a slew of blockbusters. So many that the actor inspired the game "Six Degrees of Kevin Bacon," which challenges players to find connections between him and other actors.
With so much time spent on set, it would stand to reason that Bacon has ended up with some souvenirs. With that in mind, he revealed in an interview on The Late Late Show with James Corden that he does indeed possess a certain creepy prop from one of his most high-profile films.
Bacon boasts a movie souvenir that is 6 degrees of creepy
During his chat with James Corden, Bacon unearthed a production prop that he has held onto for many years. The actor showed Corden the memento in question, which was used on the set of Bacon's horror film, Hollow Man.
"This was a gift of a Hollow Man mask," Bacon told Corden. "Hollow Man was a movie that I did years ago, and they gave me this. I had to wear this thing for like probably, I don't know, six or eight months and it was horrible. I hated it. I hated it. I can't tell you how much I hated wearing this thing. It had to be glued to my face. But when we were finished, the special effects makeup artist gave me this guy."
Hollow Man is the story of a scientist who discovers how to turn himself invisible. For the role, Bacon was not only required to wear a mask, but he was also painted either green or black to complete particular special effects sequences, as seen on the Ultimate History of CGI YouTube channel.
What's next for the actor?
Bacon's appearance on The Late Late Show with James Corden was a stop on his promotional tour for his latest feature film, You Should Have Left, which is now streaming on all VOD platforms. As dished by the official movie synopsis, "Strange events plague a couple and their young daughter when they rent a secluded countryside house that has a dark past."
Bacon stars opposite Amanda Seyfried in the horror flick. The spine-tingling trailer teases a tense thrill ride. In the preview, the characters slip away for their family vacation, and strange things begin to happen. Shadowy figures loom, mysterious messages materialize, and unexplainable phenomena occur.
Blumhouse Productions is behind You Should Have Left. Horror aficionados will recognize Blumhouse as a company synonymous with chilling stories, including the Paranormal Activity series, the Insidious series, Get Out, and Black Christmas.
What's more, the writer and director who brought You Should Have Left to life, David Koepp, has serious cred when it comes to freaking out audiences. Koepp is behind numerous scary stories, including Stir of Echoes starring Kevin Bacon. With heavy-hitters like the Blumhouse team, Koepp, and Bacon on board, You Should Have Left has the potential to be the next great horror film.