What is Kevin Chamberlin's Net Worth and Why is He Famous?
Three-time Tony Award-nominated actor Kevin Chamberlin is not dead. Instead, he is the most recent victim of a celebrity death hoax. Chamberlin is known for his several Broadway roles and starring in Disney Channel sitcom, Jessie, as Bertram Winkle. What is Kevin Chamberlin's net worth?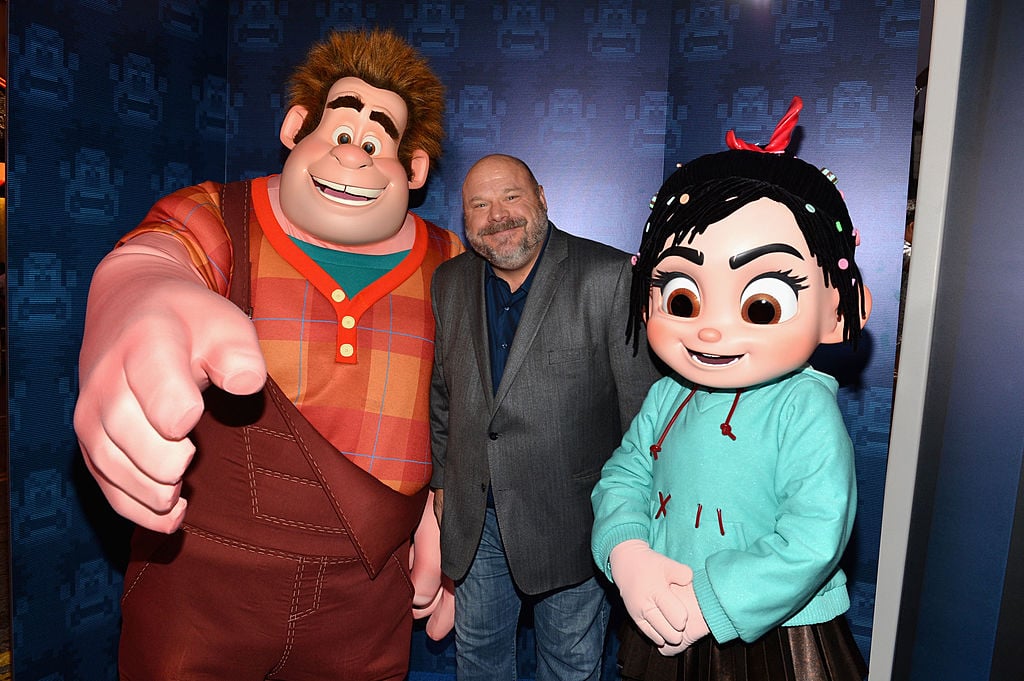 Why is Kevin Chamberlin famous?

Kevin Chamberlin was born November 25, 1963, in Baltimore, Maryland. However, his parents raised him in Moorestown, New Jersey. He began acting in school plays in elementary school, starring as Huck Finn in Tom Sawyer. Chamberlin went on to attend Rutgers University and graduated in 1985 with a Bachelor of Fine Arts in acting.

Chamberlin has starred in several movies, television shows, and Broadway performances. His most known theatre roles include Horton in Seussical, Fester in The Addams Family, and The Wizard of Oz in Wicked. He also played Bertram Winkle in Disney Channel sitcom, Jessie and appeared in NBC's Heroes as well as Law and Order: Special Victims Unit. Chamberlin has received three Tony Award and three Drama Desk Award nominations for his work on Broadway.

For several years, Chamberlin's fans have wondered about his personal life because the only lady he's referred to is his dog. However, in 2014 and 2015, Chamberlin tweeted that he's "happily married." The only thing posted regarding dating a woman was his 1981 prom night with a woman named Libby Volckenning.
However, Chamberlin has publicly voiced his support for gay rights and joined the fight against violence on gays. He is also scheduled to join Pride Plays at the end of June 2019. Even though Chamberlin has never officially come out, his followers assume he identifies as gay.

What is Kevin Chamberlin's net worth?

From his professional acting career, Kevin Chamberlin's net worth is an estimated $500,000. He endorsed AMC, and his highest grossing movies include Die Hard: With a Vengeance, The Emoji Movie, and Road to Perdition.

Is Kevin Chamberlin dead?

Chamberlin is the most recent victim of a celebrity death hoax. Rumors have circulated that he passed away from a heart attack. However, Chamberlin is still alive. Several Facebook and Twitter fake accounts are sharing the phony story, attempting to go viral.
Even though Chamberlin tweeted just hours before the rumors came out, he has not responded on social media yet. It is unknown if this was a genuine mistake or if it came from a prank website attempting to gain heavy traffic.

There have been other celebrities who had to squash rumors that they were dead. In 2001, when Justin Timberlake and Britney Spears were dating, two radio DJ's claimed the couple died in a car accident for a publicity stunt. A fake CNN page claimed Zach Braff committed suicide in 2009, and he had to make a YouTube video denouncing the rumor.
Reports also circulated in 2018 that Sylvester Stallone died and he clarified on Twitter saying he's "alive and well and happy and healthy." That same year, a fake Yahoo page claimed Michael J Fox died from pneumonia, but he debunked the rumors by posting on Instagram. Jackie Chan also supposedly died from a heart attack, but he explained to his Facebook following that he's preparing for his next movie.