Kevin Costner's Sprawling Colorado Ranch Gives off Major 'Yellowstone' Vibes
Yellowstone Season 3 ended in August 2020 with a shocking finale. While fans await the arrival of new episodes, Kevin Costner and the rest of the TV show's cast are taking a break from filming.
But that doesn't mean Costner's far removed from the show's vibes. The Academy Award-winning actor's Colorado ranch is straight out of Yellowstone. 
'Yellowstone' Dutton family ranch is in Montana
Costner plays rancher John Dutton on Yellowstone. For generations, his family's worked as ranchers in Montana. Bordering Yellowstone National Park, the Dutton family ranch is described as "the largest ranch in the U.S."
The series shows vast tracts of land with sweeping views. There are cattle, mountain ranges, rivers, horses, and more. However, the wildlife and views come second to the  Dutton family's latest drama. 
Yellowstone filmed seasons 1-3 in 20 locations across Utah and Montana, per Good Housekeeping. When Yellowstone returns for season 4, fans will no longer see shots of Utah because the program will only be filmed in Montana. 
Kevin Costner owns a 160-acre estate in Colorado
Like the massive property owned by the Dutton family on Yellowstone? Costner has his own smaller but still large estate of his own. The Highwayman actor owns 160 acres in Aspen, Colorado. 
Not far from the bustle of downtown Aspen, Costner's property feels remote. It's set back and only accessible through a set of gates. 
The estate includes three separate homes, two lakes (fish included), an ice rink, and a secret trap door leading to the pool area, according to Variety. Costner has nothing to worry about if the Dutton family sleeps over. His Colorado pad can comfortably accommodate 27 people. 
If that's not enough, there's also a Field of Dreams style baseball diamond complete with an automated pitching machine, sound system, and stadium lighting. 
Kevin Costner got married at his Colorado estate
The property holds special memories for Costner. He and his wife, Christine Baumgartner, got married there in September 2004.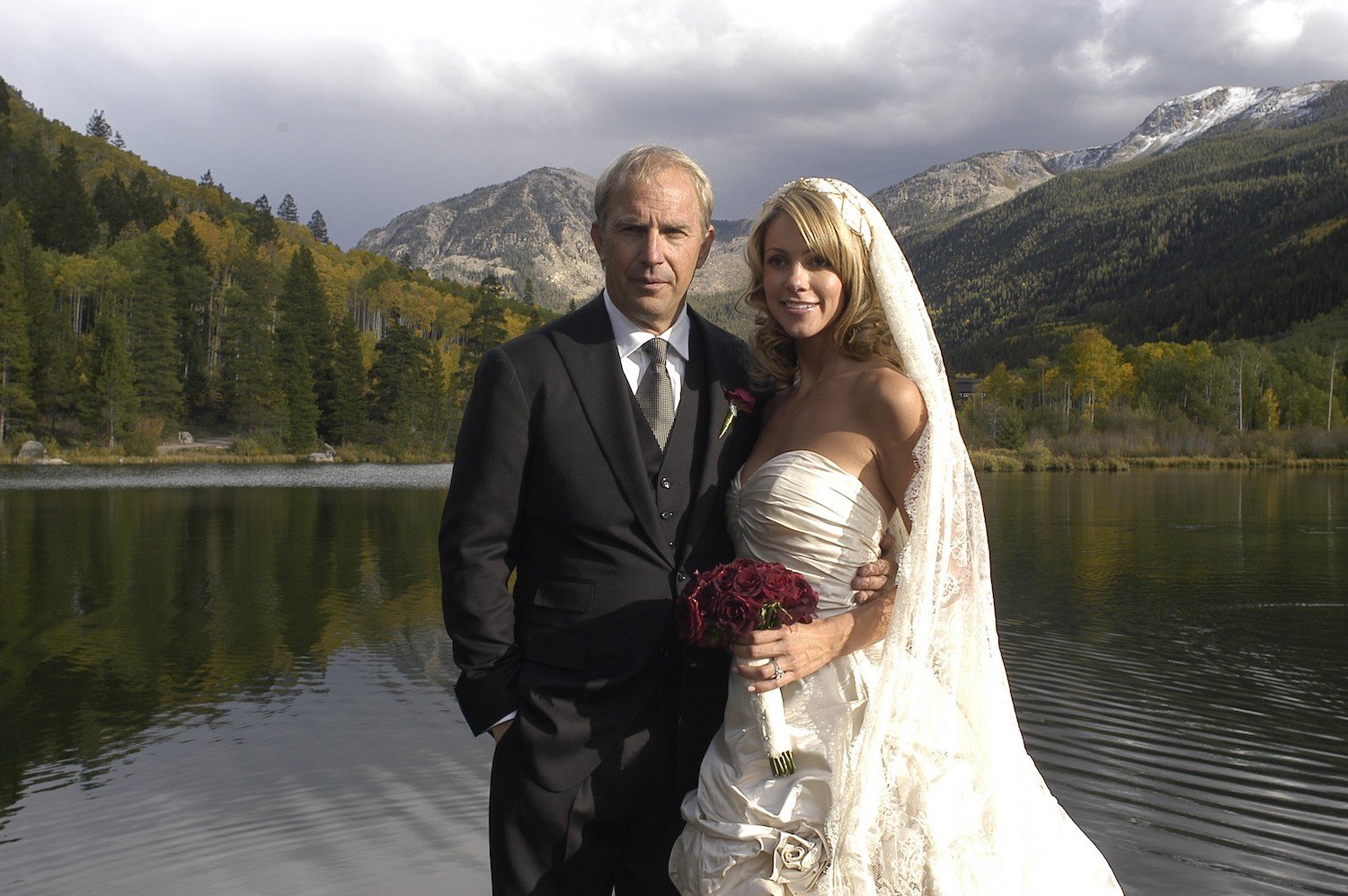 The couple posed for photos with views that give off major Yellowstone vibes.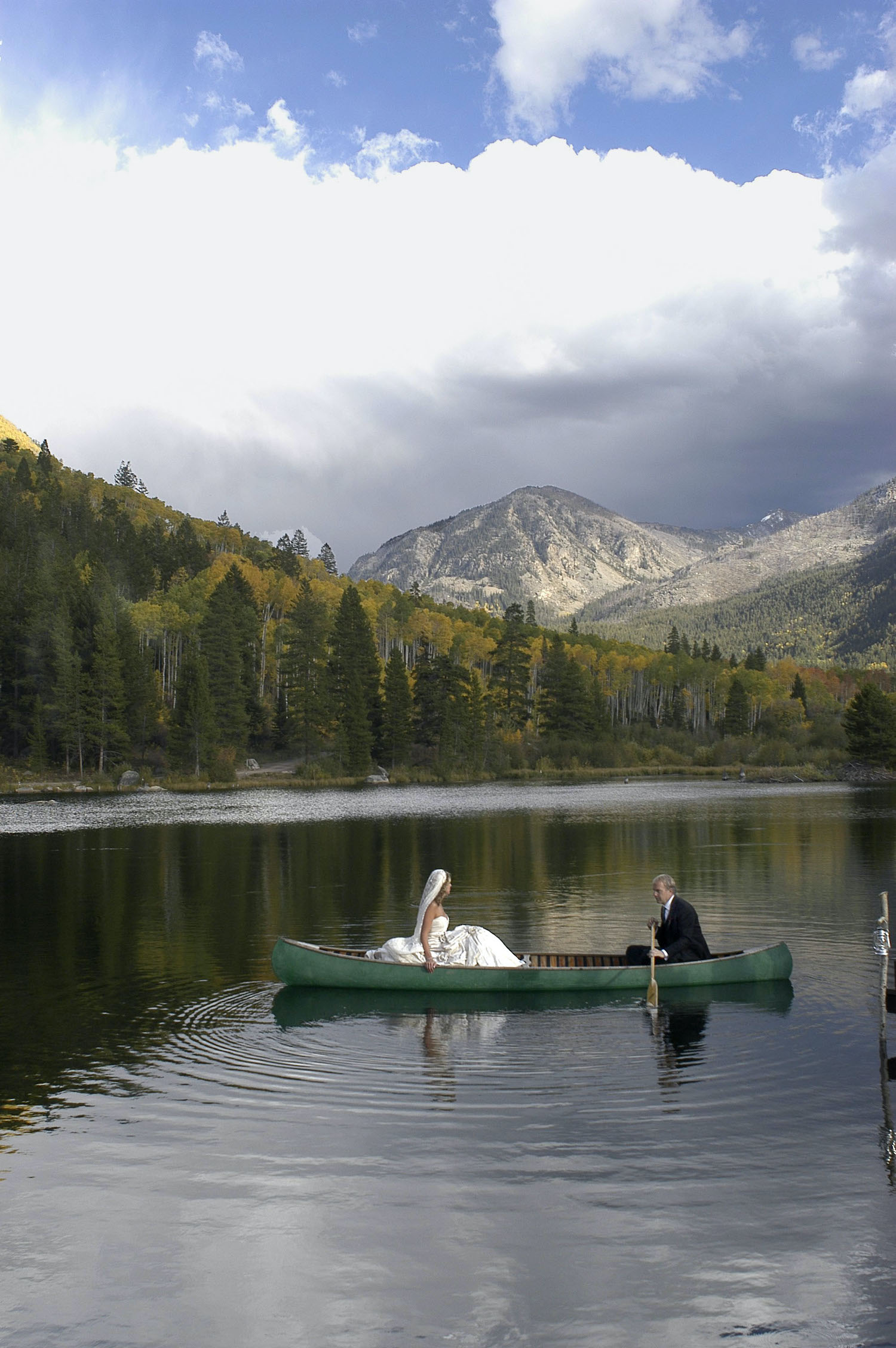 Rent Kevin Costner's Colorado ranch for $30,000 a night
Want to live like Costner and get all the Yellowstone feels? Rent the actor's Colorado estate for $30,000 a night. For math whizzes, that's $1,111.11 a night per person if the place is filled to capacity. 
The main house is 5,800 square feet. It has six bedrooms and six full baths as well as two half baths. Luxurious by the Dutton family's standards, it still has a rustic feel to it. 
If that's not an option, watch Yellowstone. It's certainly easier on the wallet than a stay at Costner's Colorado ranch.