Kevin Federline's Lawyer: Federline Could Be 'Upset' By New Security Claims Made in Hulu Documentary
Recently, The New York Times released another documentary about Britney Spears titled Controlling Britney Spears, available on Hulu. Seemingly, comments about excessive security measures caught the attention of Spears' ex-husband, Kevin Federline — the father of her two sons. Most notably, Federline's lawyer said if claims of "extremely inappropriate" surveillance are true, Federline would likely have an option to press charges.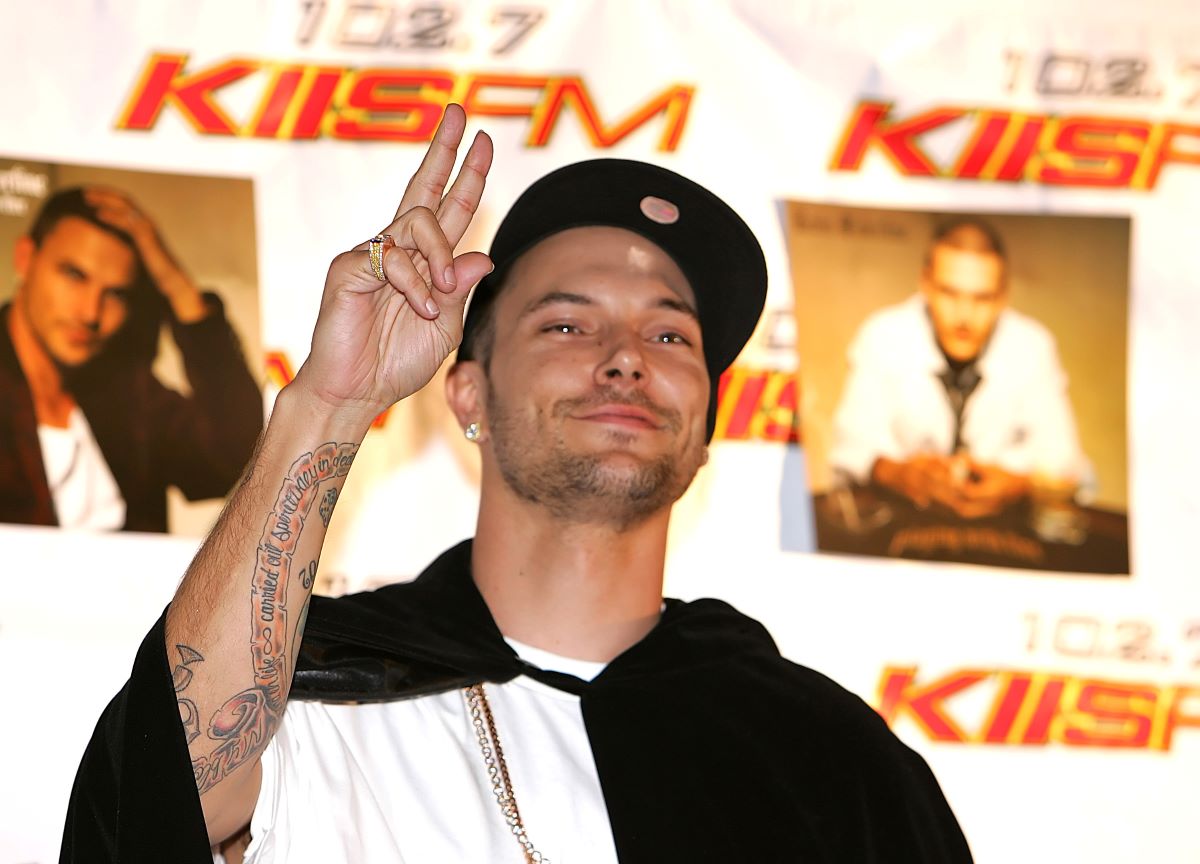 'Controlling Britney Spears' alleged a secret security operation behind the conservatorship
Legally, Spears' conservatorship — controlled by her father, Jamie Spears — became effective starting in Feb. 2008. According to Spears, he severely abused his power since taking on his role as conservator of her estate.
Now, sources in the new documentary reveal that there was a powerful security operation around Spears at all times. According to new claims, security members allegedly recorded her in her bedroom. Shockingly, this supposedly happened at times she interacted with her boyfriend or children. And perhaps without any of them knowing. Allegedly, Jamie Spears hired "Black Box Security" to oversee the secretive efforts.
Recently, Federline's lawyer gave a statement to say his client is concerned — like many other viewers. Unsurprisingly, details regarding security measures in Spears' home are what seem to have alarmed Federline most.
Kevin Federline's lawyer: "Kevin would be upset about" secret recordings of the children
Interestingly, Federline's lawyer said he cannot confirm truth to the allegations made in the film, but he did share his thoughts about them. He said, "It would be extremely inappropriate for a parent, let alone a grandparent, to clandestinely procure recordings between a parent and their children." 
Therefore, Federline "would be upset" if the security allegations are true, according to his lawyer. He noted that "clandestine electronic eavesdropping" in California is a felony. Importantly, since Spears' two sons are minors, they could not give legal consent to be recorded. 
Supposedly, Federline will be the one to make a decision about pressing charges over any alleged issues with the security operation.
A restraining order protects Britney Spears' children from Jamie Spears
Currently, a restraining order that dates back to 2019 currently protects both of Spears's sons against Jamie Spears. Seemingly, it stems from an incident during which he broke down a door. He then angrily frightened one of the children, who was 13 at the time.
Since 2007, a court has upheld restrictions on Spears' claims to her children. However, it's not immediately apparent to what extent the restraining order against her father factored into a judge's custody decisions.
Reportedly, Federline has legally collected 70% of the custody of their children. As a consequence, the pop star pays him about $20,000 monthly in child support, according to reports.
But Federline's lawyer wants the public to know that his client has never used his children as pawns. More specifically, he claimed that everything his client has done, he did in what he felt were the best interests of the children.  
A judge will decide if Jamie Spears stays at conservatorship hearing
Recently, Spears and her legal team have been pushing harder than ever to have her father removed from his powerful position. Her lawyer cited the restraining order as further reason he should be replaced.
The pop star previously said her father is abusive in his role as conservator. As an example, he allegedly forced her to keep an IUD in place to prevent pregnancy.
Following increasing public outcry, Jamie Spears recently agreed to step down, but disagreed with proposed replacements. According to People, he does not feel he should be suspended. Therefore, a judge will likely decide whether Jamie Spears will remain or be replaced during a Sept. 29 hearing.
Unfortunately, if all the allegations are true, he already irreparably damaged Spears' life. That is to say, she can never win back any of the time lost with her children due to his behavior.
On a seemingly positive note, though, Federline's lawyer indicated his client would likely be open to re-evaluating his agreement with Spears if the conservatorship is modified or ended.