Kevin Feige Confirms More LGBTQ Characters Are Coming to the MCU
The average Marvel fan may not know Kevin Feige by name, but they certainly have seen his movies.
Feige is currently the head of Marvel Studios and has produced dozens of Marvel films starting with X-Men back in 2000.
As the Marvel Cinematic Universe (MCU) continues to grow, fans are demanding more diversity in the casting and characters, and Feige says, it's coming.
Diversity in the MCU as it currently stands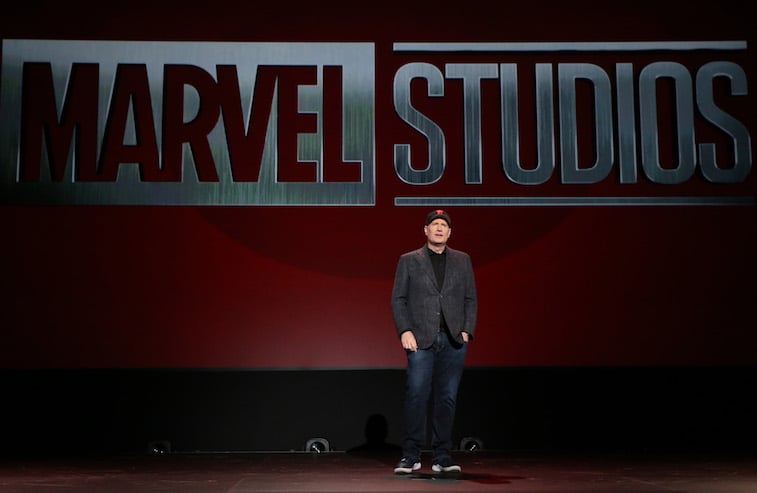 It's hard to ignore that the realm of movie superheroes has been largely dominated by one demographic: straight white men. Just take a glance at the casts of Avengers, Spider-Man, Iron Man, Thor, Captain America, or The Hulk, and the picture becomes quite clear.
The topic is hotly debated and some fans and critics have thrown a fit over any attempt to add diversity to the Marvel film lineup. There was tremendous backlash on Twitter and other social media platforms after Brie Larson was tapped as Captain Marvel, and conservative pundits, such as Rush Limbaugh, were all over Black Panther calling it "racist."
The protests didn't slow down the success of the films, however. Black Panther is the 5th highest-grossing Marvel film of all time, coming in at a worldwide gross of $1.3 billion.
Captain Marvel isn't far behind, at the number 8 spot, and also surpassing the $1 billion gross worldwide threshold.
Two films is a start, but many fans think the universe still has a ways to go. One fan tweeted, "anyone who ever says marvel has "forced diversity" remember there is only one movie starring a woman and one movie starring a black man."
Another fan tweeted, "Hopefully Marvel continues to allow their universe to reflect the diversity of the world we live in!"
LGBTQ+ characters in the MCU
When it comes to LGBTQ+ characters in the MCU, there are few and far between. Thor character, Valkyrie, is bisexual and this was to be revealed in Thor: Ragnarok with the inclusion of a shot of a woman leaving Valkyrie's bedroom.
The scene was subsequently cut from the film. Valkyrie actress Tess Thompson spoke on the cut saying, "It wasn't Marvel or Disney or anyone extracting that because it was an issue. It just was like, that particular moment didn't make sense in the context of the scene."
Deadpool, a Marvel comic book character that was previously owned by Fox, has now been purchased by Disney and will become part of the MCU officially.
In the comics, the character is pansexual, meaning he has no gender preference when it comes to his relationships, though this isn't made obvious in the films.
When it comes to other characters in the MCU, the jury is out. Guardians of the Galaxy director James Gunn was given some pushback over his assertion on the matter, "We don't really know who's gay and who's not. It could be any of them."
With all of these characters that possibly, maybe, could just be queer, will the MCU bring in any openly gay characters?
Diversity in future MCU projects
According to Feige, an openly gay character will be featured in the upcoming Marvel film The Eternals. Feige didn't say which character it would be but elaborated further on the point to Good Morning America saying, "He's married, he's got a family, and that is just part of who he is."
Also forthcoming is Ms. Marvel, an episodic that will stream on Disney+. The show will feature Marvel's first Muslim lead character, Kamala Khan, aka Ms. Marvel.
Some fans are hopeful that the show will help continue to educate the world about Muslims and feature them as characters that aren't villains, as is often the case.
One fan tweeted, "What she will do for this world to help clear this unyielding smog of ignorance, hatred and fear.. it will actually be incredible. If people are willing to watch it and learn that everything they think they know is wrong. Muslims are so wrongfully misunderstood."
The announcements of the upcoming films, shows, and casts lineups for Phase 4 of the MCU was full of big news for fans waiting for a more diverse future.
Among the announcements was the first Asian-American lead, with actor Simu Liu in the titular role in Shang-Chi and The Legend of the Ten Rings, as well as many other Marvel firsts.
For a time word was spreading that Feige also confirmed the appearance of Marvel's first trans character, but that appears to have been a misunderstanding, and no such character is in the works as of now.