Kevin Hart Reacts to Claims That 'He's Not Funny'
It's no secret that Kevin Hart has achieved success in his career. A comedian turned movie star, Hart has built up a staggering net worth of $200 million. And considering he has consistently earned over $50 million a year for the past three years, that number is expected to increase. However, as Hart has accrued more and more success, he has also accrued more criticism. One of the most prevalent critiques that the Fatherhood star faces is that he is not funny.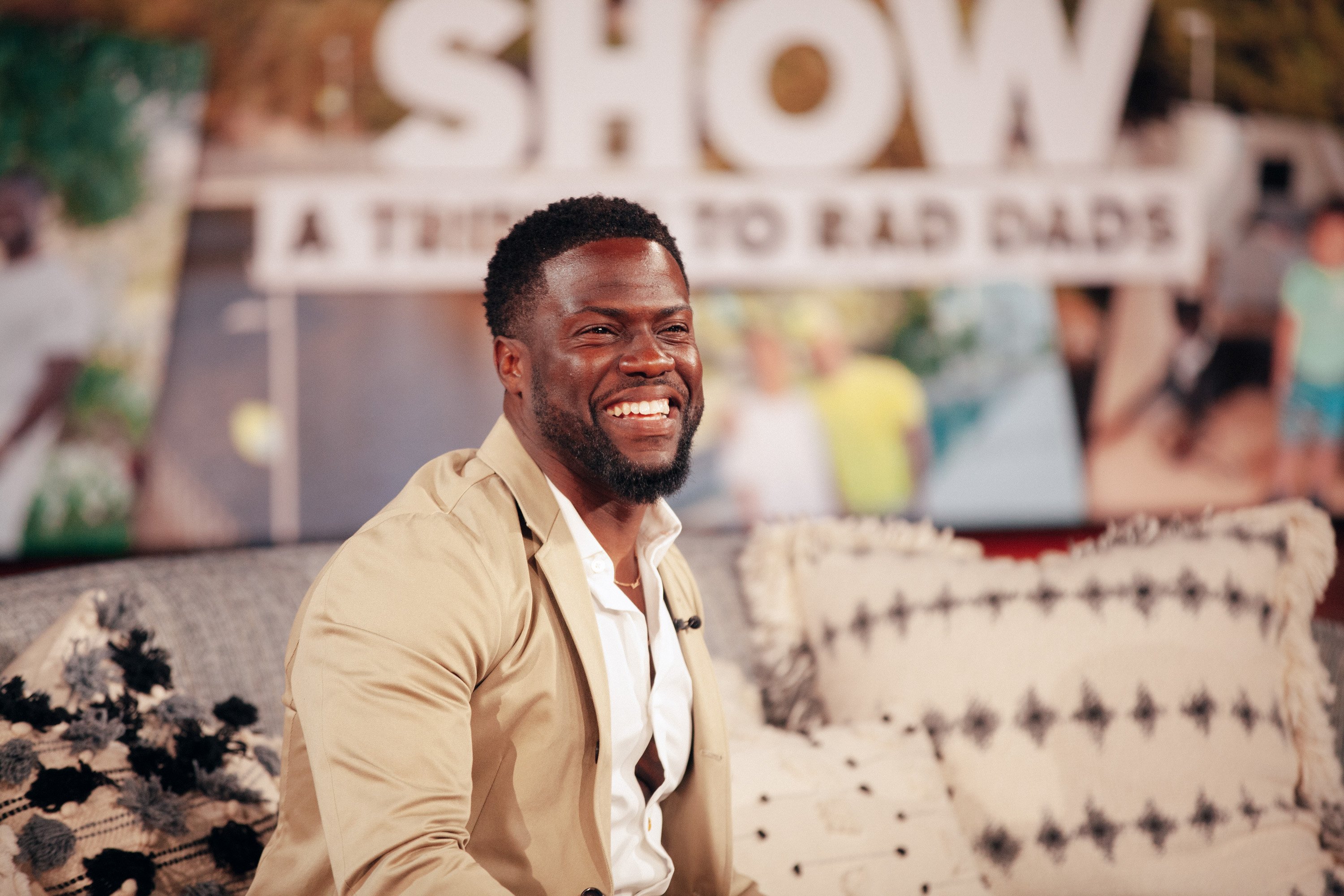 Of course, Hart wasn't always grappling with claims that he wasn't funny. He received critical and public acclaim for his comedy specials Seriously Funny and Laugh at My Pain back in 2010 and 2011. However, as the actor did more movies and became more mainstream, critics and former fans expressed that he'd lost some of his edge. The criticism became even more prominent after the father of four released his latest standup comedy special for Netflix, Kevin Hart: Zero Fu*ks Given, back in 2020.
Kevin Hart addressed claims that he's not funny on Twitter
Now, it seems that Hart is no longer willing to take the criticism that he's not funny laying down. On June 15, 2021, he took to Twitter to address his critics. "I got time today," the Jumanji: Welcome to the Jungle actor shared. "The 'He's not funny' slander is the best….this is for you. I have 3 stand up comedy specials that fall in the top 10 highest grossing comedy specials of all time….2 of my specials are in the top 3 of all time."
The 'Fatherhood' star flaunts his net worth and the success of his recent movies
Continuing on, Hart flaunted his net worth and the performance of his recent movies. "I have been the highest grossing comedian in entertainment for years now….I have also been the highest grossing comedian in the box office with over 4 billion in earnings…," he penned. "I have also turned my comedic talent into a place of business and branding and radio and other revenue streams….The hate/slander fuels me to do more. You guys are what makes this business fun….because it's not about getting to the top….it's about doing your best to stay on top after you get there."
Fans and critics react to Hart on Twitter and Instagram
Naturally, people had mixed responses to Hart's tweets. Some people agreed with the actor and shared that they believed he was funny. "I personally think your comedies stand up and movies are funny as hell and I love them," one Twitter user penned. Others shared that Hart need not concern himself with people who didn't think he was funny because, obviously, it wasn't affecting his success.
However, some people expressed that they truly believed Hart's comedic skills had lessened over the years. "You ain't been funny since Seriously Funny," one person responded. "I think he used to be funny but he's gotten cornier and try hardish over the years," yet another person shared.
Some people still feel the movie star has gotten less funny with age
Others shared that Hart's net worth didn't prove that he was funny. "Nobody said broke, we said not funny," one person penned. "Just cuz u getting paid doesn't mean your [sic] funny," another person added. Clearly, people have mixed feeling about Hart's talents and that is to be expected since humor is subjective. However, funny or not, Hart is booked and busy, which is all he should concern himself with.