What Happened to Kevin Pearson in 'This Is Us' Season 3?
When Kevin Pearson (Justin Hartley) found love in season 3 of NBC's critically acclaimed show, This Is Us, fans rejoiced. We loved the relationship between Zoe (Melanie Liburd) and Kevin — particularly how she accompanied him to Vietnam to find out more about his father. It seemed like things were about to move to the next level, until the final episode when they split. 
In the flash-forward during the season finale, we found out that Kevin eventually has a son. Let's take a look at everything that happened to Kevin on season 3 of This Is Us and how things might go for him in the future. 
Kevin and Zoe traveled to Vietnam and eventually found Uncle Nicky
When season 3 of This Is Us opened, Zoe (Beth's sister) and Kevin were just a casual thing. Beth (Susan Kelechi Watson) warned Kevin that Zoe would break his heart, but he did not listen. 
Kevin's movie premiered and everyone loved it, except Zoe who skipped the premiere. We should have taken the hint that this relationship wasn't going to last, but then Zoe encouraged Kevin to look into his father's military service. She supported him and even traveled with him to Vietnam. 
The couple grew closer on the trip, but then broke up when they returned. They have a very on-again, off-again relationship throughout the season and eventually go to couples therapy. 
Meanwhile, Kevin traveled with his siblings to meet Uncle Nicky who tells them a story and then sends them away. Kevin refuses to leave his uncle and instead goes back for him. 
Kevin began drinking again and even brought a water bottle full of vodka to the hospital while he was waiting with his family for Kate to have the baby.
Kevin realizes he wants children — Zoe breaks up with him
While in couples therapy, Kevin found out that Zoe does not ever want to have children. Kevin thought he wanted to have a child, but decided to stay with Zoe instead. He chose her over the desire to have a family.  
However, just a few episodes later, Zoe sees that Kevin is truly meant to have children. The couple babysits Kevin's nieces, Tess, and Annie when Zoe notices how amazing Kevin is with them. 
Zoe breaks up with Kevin in the season 3 finale, leaving a stunned and single Kevin for season 4.
What does the future hold for Kevin Pearson?
Luckily for fans, we were not upset about the break up with Zoe for very long when we found out that Kevin eventually has a child of his own in a season 3 finale flash-forward. 
We also saw that he does well for himself with a large, beautiful home,and that he takes care of his mother in it. Hartley told EW regarding this flash-forward that "Obviously everyone has stress and everyone has things that they wish were a little better, and everyone has regrets. But he seems to be at peace."
It looks like things work out for the best for Kevin Pearson, although fans truly want to know who it is that he has this child with. We will just have to wait and see.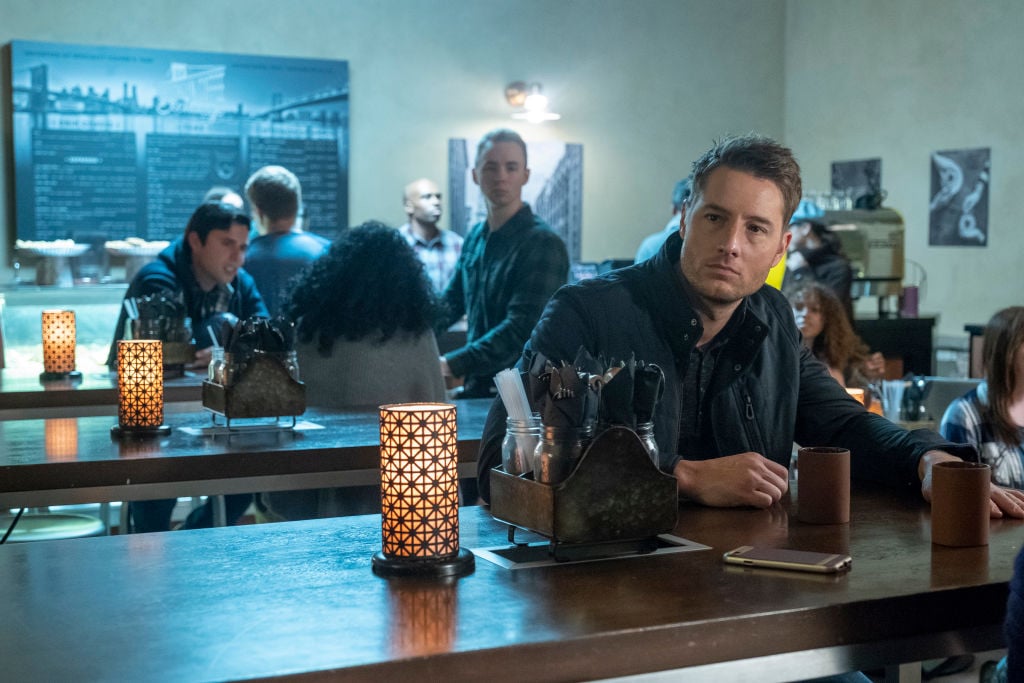 Also in the interview with EW, Hartley revealed that there will be more moments with Uncle Nicky, "That's another story that we're going to dive pretty deep into this year — that whole Kevin-Nicky dynamic thing. We'll see a lot of that this year as well."
There are so many things to look forward to on This Is Us Season 4 when it premieres on Tuesday, September 24, 2019.