Kevin Smith Called 1 Actor 'Soul-Crushing' To Work With
Filming a movie–even a comedy–can be a disastrous project if the actors and directors just don't click. Some actors feel like they know better, especially if they've been in the business for a long time. Sometimes directors are extremely rigid in their vision for a film, and unwilling to accept any suggestions or guidance. Either …
Filming a movie–even a comedy–can be a disastrous project if the actors and directors just don't click. Some actors feel like they know better, especially if they've been in the business for a long time. Sometimes directors are extremely rigid in their vision for a film, and unwilling to accept any suggestions or guidance. Either way, it can make for a very tense set when everyone doesn't get along. 
Director Kevin Smith experienced this problem while filming Cop Out with action star Bruce Willis. The two definitely had their differences, and Smith found the veteran actor tough to work with.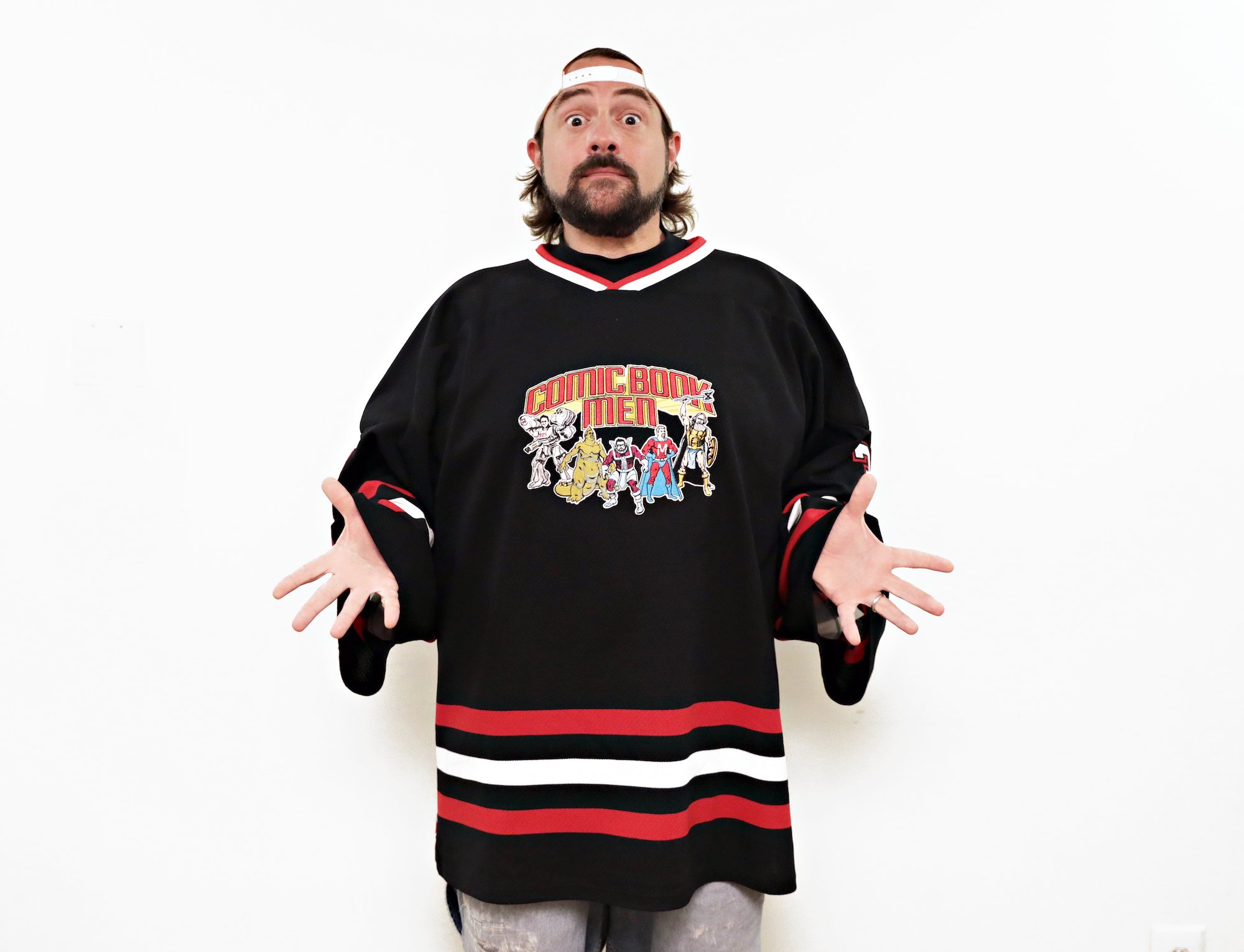 Kevin Smith has come a long way from Silent Bob
Kevin Smith is an exceptional actor, producer, writer, and director. Although he is multi-talented, fans will always remember him for his portrayal of "Silent Bob." Clerks, Mallrats, and Jay and Silent Bob Strike Back have become cult classics. Smith's take on the quiet but infinitely wise Silent Bob delighted fans again in the 2019 film, Jay and Silent Bob Reboot. 
Clerks was the film that jump-started Smith's career, surprising critics and audiences everywhere. The creative producer actually shot the film in the convenience store where he worked, according to Bustle. The black-and-white movie had an extremely tight budget (just over $20,000), most of which was raised by his friends. The indie gem about pretty much nothing won a Sundance award and caught the attention of Harvey Weinstein at Miramax, who eventually brought it to theaters. 
Smith is a co-founder of View Askew Productions, as well as the owner of Jay and Silent Bob's Secret Stash comic book store in New Jersey. 
Bruce Willis's impressive career
Although Willis has had an extensive career in Hollywood — over 70 films according to IMDb — he will probably always be best known for his iconic role as John McClane in Die Hard. That role cemented his title as one of the best action heroes in cinematic history and led to numerous other action-adventure films. 
Willis has worked with several incredible directors, from Quentin Tarantino to M. Night Shyamalan. Willis brought a bit of dark humor to his role as Butch the boxer in Tarantino's cult classic, Pulp Fiction. The actor showed his comedic side in Look Who's Talking and Death Becomes Her. Willis delved into the world of sci-fi with The Fifth Element, 12 Monkeys, and Rian Johnson's Looper. 
In 1999, M. Night Shyamalan released the film that would launch his career— The Sixth Sense. Willis starred as Dr. Malcolm Crowe, a therapist helping a little boy who has visions of dead people. The psychological thriller had a twist ending that really threw audiences for a loop, marking Shyamalan as one of the most creative young directors in the business. 
2000 found Shyamalan and Willis teaming up again for Unbreakable, a thriller examining the relationship between heroes and villains. 16 years later — too long of a wait for many fans — Shyamalan released the sequel, Split. The unique thing about Split was that fans didn't even know it was a sequel until the final minutes of the film when we caught a glimpse of Willis sitting in a diner. The surprise ending foreshadowed the plot of the final film of the trilogy, Glass, in which there would be a showdown between Willis's superhero character and the villains. 
What happened when they worked together?
In 2010, Smith directed the action-comedy Cop Out. The film followed two detectives on a wild goose chase to retrieve a stolen baseball card and save a beautiful woman who witnessed a murder. Tracy Morgan and Bruce Willis starred in the lead roles.
Smith had always idolized Bruce Willis and was excited for the opportunity to work with the action star. The project didn't go quite as planned, however. The director actually called the whole experience "soul-crushing," according to IndieWire.
According to Smith, there was a lot of tension on the set while filming. Willis was the source of the problem, and Smith describes him as "no barrel of laughs" and extremely difficult to work with. According to Collider, Willis failed to attend the wrap party for the film, during which Smith said "I want to thank everyone who worked on the film, except for Bruce Willis … who is a f**king d**k!" 
Although there were obviously some very hard feelings between the two, it appears that time truly does heal all wounds. In a 2019 episode of Fatman Beyond, Smith said that Willis reached out to him to mend fences, according to Comicbook. The actor texted Smith asking for his address because he had some pictures he wanted to share. The two chatted for a while and Smith even said he'd "be very into the idea" of a Cop Out 2.