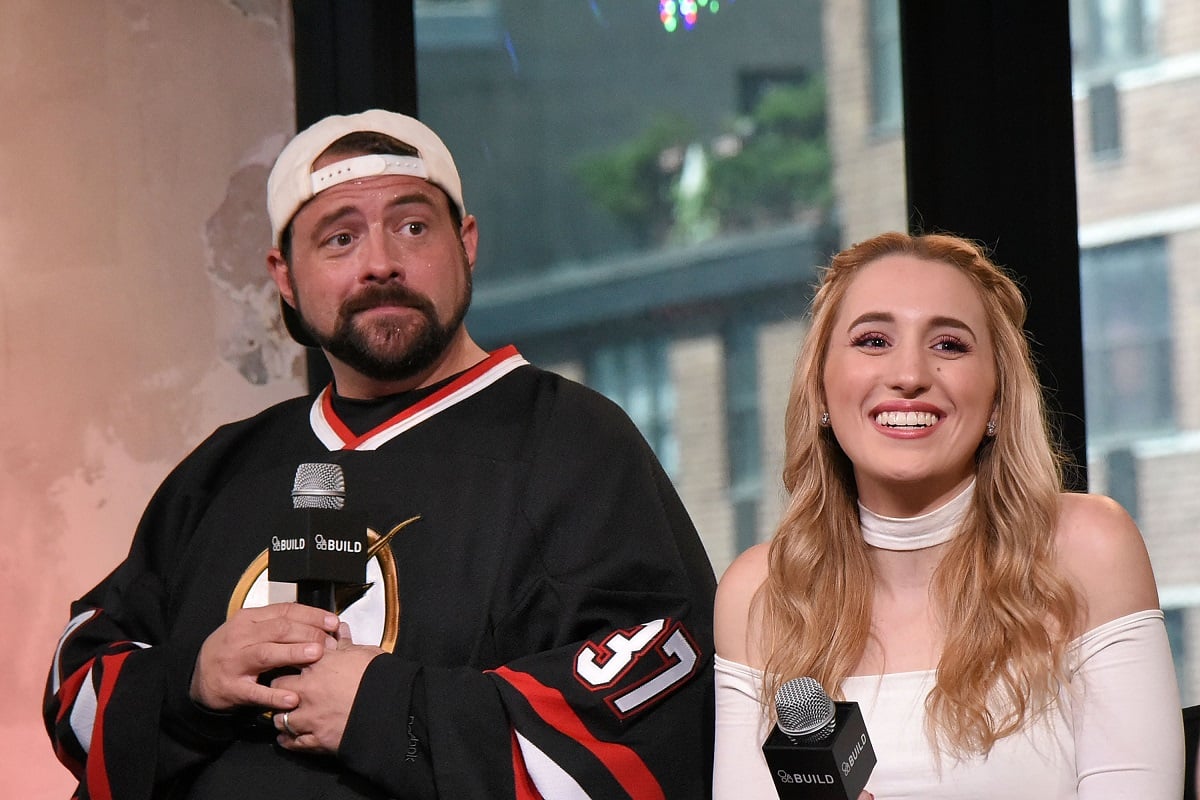 Kevin Smith Started a Podcast With His Daughter After She Encouraged Him to Go Vegan
Kevin Smith made a significant change in his diet thanks to his daughter, Harley Quinn Smith. And the two have worked together ever since.
A couple of years ago, filmmaker Kevin Smith dealt with a health crisis. This led to him becoming more active, sharing his daily hikes with his fans on social media. Next, Kevin Smith dramatically altered his diet by going vegan after receiving encouragement from his daughter, Harley Quinn Smith. In fact, the two even decided to start a podcast together.
Who are Kevin Smith and his daughter, Harley Quinn Smith?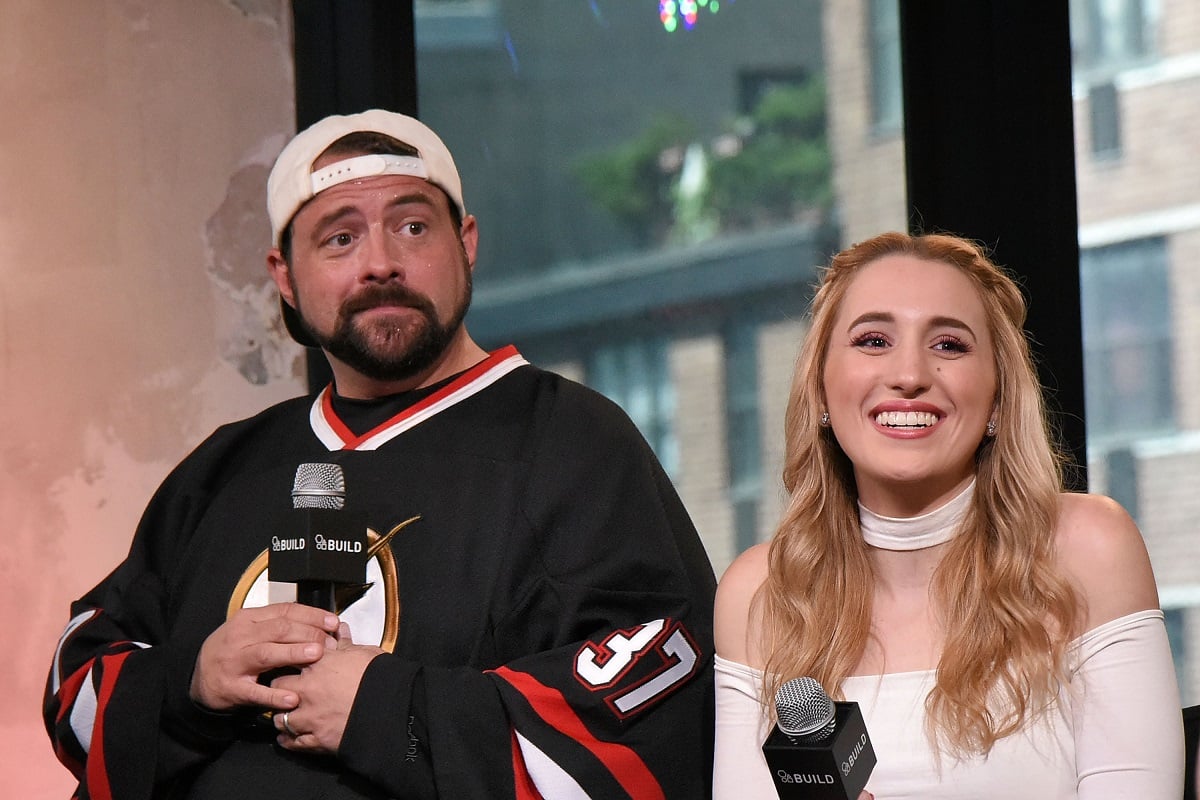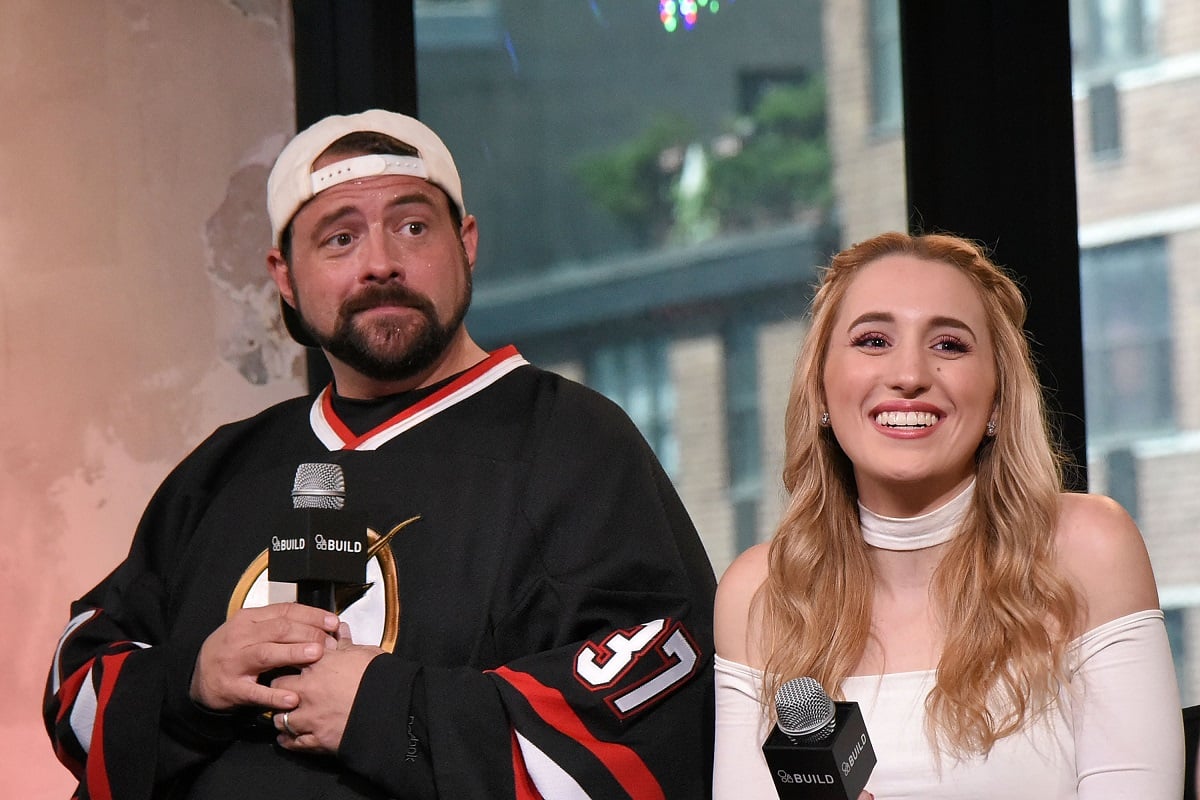 Most people know Smith as Silent Bob in his View Askewniverse. He first became famous for Clerks. After the film's success, Smith soon added Dogma and Mallrats to the franchise. 
Besides his extended universe, Smith became well-known for his passion for comics. He owns a comic book store and even used the place as the setting for his show Comic Book Men. Furthermore, Smith reportedly named his child after a popular DC Comics character. 
Smith's daughter, Harley Quinn Smith, also built a career in the film industry. At first, she started with minor appearances in her dad's movies like Jay and Silent Bob Strike Back. Later, he cast her in his film Yoga Hosers. Harley Quinn then branched out with a role in the popular series Cruel Summer. 
The father-daughter duo began a vegan podcast
Following a heart attack, Smith changed his diet. According to Vegan Food & Living, his daughter encouraged him to try veganism for two months. And it led to a new project.
When the coronavirus (COVID-19) pandemic hit, many were out of work. The Smiths launched a podcast together, titled the Vegan Abattoir, where they "provide plant-based answers to Vegan-curious questions." They released 19 episodes throughout 2020.
Since then, Kevin Smith and Harley Quinn Smith have turned their focus to other projects. For example, the two confirmed they're writing something together. "We're just good creative partners because we have the same brain," the younger Smith told E! News in 2021. 
A heart attack motivated Kevin Smith to go vegan
Kevin Smith's health scare wasn't just a small heart attack. As the honest star told his Twitter followers in 2018, he had a "100% blockage of [his] LAD artery (aka 'the Widow-Maker')." Due to the severity of his condition, his daughter wasn't taking any chances and pushed the vegan diet on him. 
"The truth is that I did not give my dad an option to not go vegan after his heart attack," Harley Quinn Smith told E! News. "A lot of the time, animal fats can clog your arteries, and so that's one of the leading causes of heart attacks. Knowing this, I was like, 'I'm not risking anything ever again, you have literally no choice.'"
Fortunately, Kevin Smith is doing much better these days. He continues to host multiple podcasts and comedy shows, go to conventions, and even made the upcoming Clerks 3. But he still loves to talk about food — in fact, in between pics of him with fans and promoting his work, Smith frequently shares how he makes one of his favorite vegan snacks — hummus. Clearly, his daughter's influence has stuck.