Kevin Smith's 'Aging Challenge' Emphasizes His Dramatic Weight Loss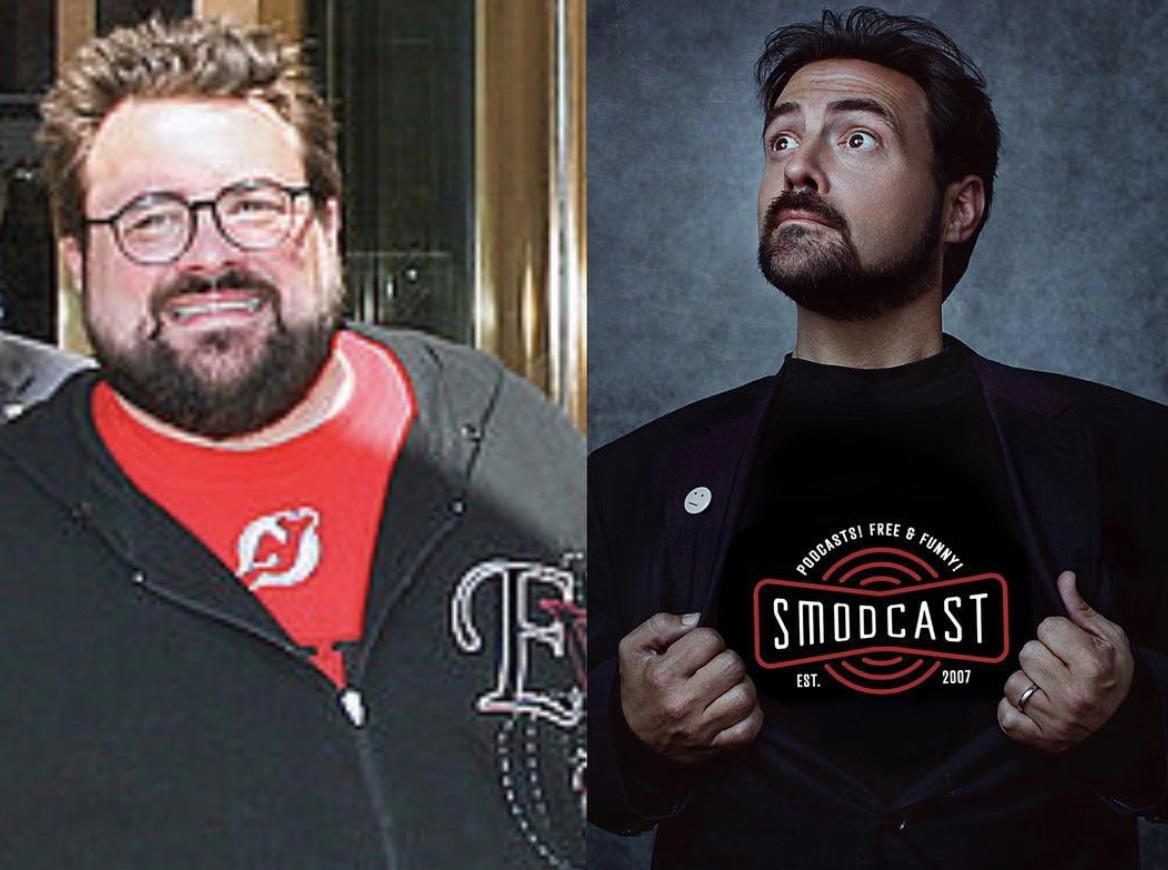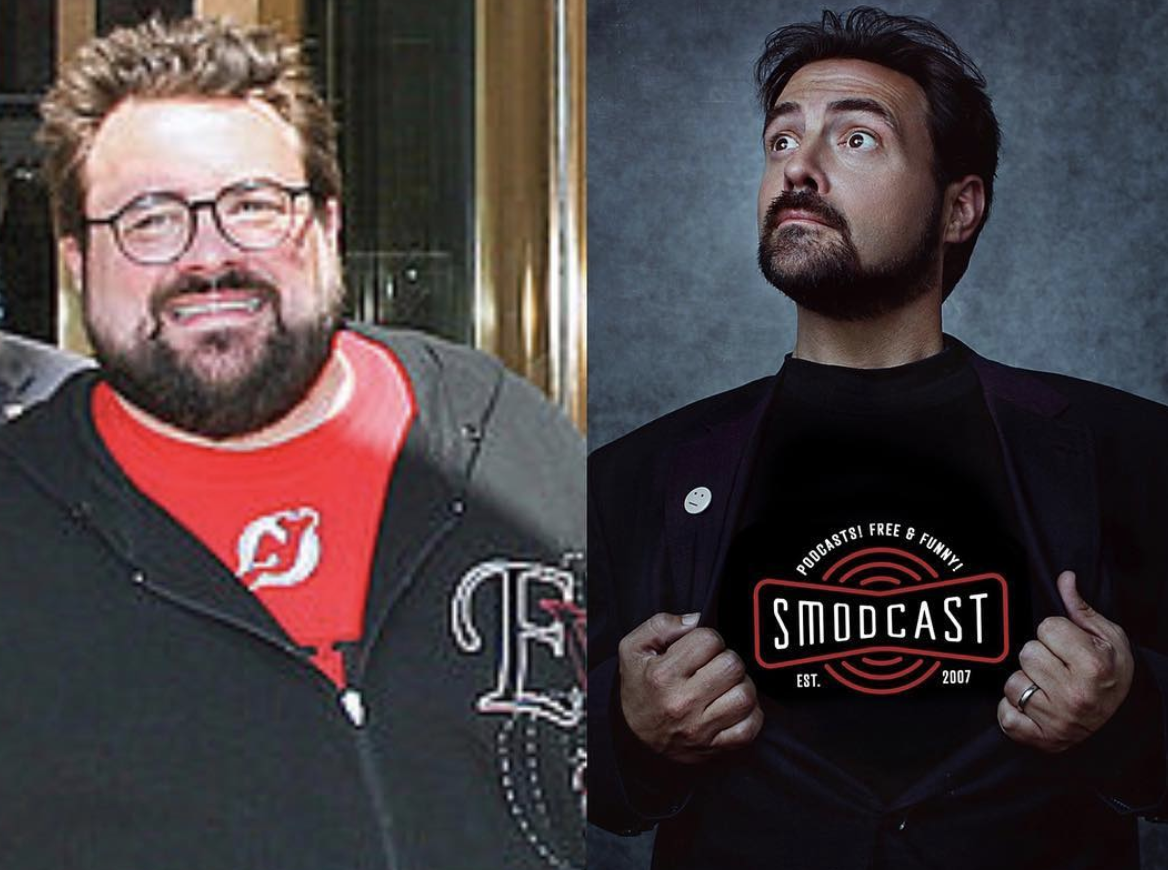 Kevin Smith cheated death last year when he suffered a massive heart attack following a standup comedy set. He was extremely overweight and battled his weight for many years. His low point came in 2010 when he was famously kicked off a Southwest flight for being too fat.
Southwest claimed Smith and the passenger sitting next to him could not be comfortably accommodated during the flight because, "a customer seated adjacent would be very uncomfortable and a timely exit from the aircraft in the event of an emergency might be compromised if we allow a cramped, restricted seating arrangement," People reports.
Of course, Smith blasted the airline after the incident. But embarked upon a weight loss journey that eventually brought him to the picture of health he is today. So when it came time to take the "aging challenge" seen throughout the Internet, Smith's throwback photo thoroughly punctated exactly how much weight the director has lost. In his Instagram post, he simply wrote, "Me, myself & I. #2009vs2019 – thanks to @ww, going Vegan and Runyon hikes."
Smith has battled his weight for years
He's worked hard to lose weight for years, even dropping a significant amount in 2015, Men's Health reports. He ultimately lost about 80 pounds over 10 years, but still suffered a heart attack. "After the first show this evening, I had a massive heart attack," Smith tweeted last February. "The Doctor who saved my life told me I had 100% blockage of my LAD artery (aka "the Widow-Maker"). If I hadn't canceled show 2 to go to the hospital, I would've died tonight. But for now, I'm still above ground!"
Doctors told Smith he had to lose 50 more pounds to maintain his health and longevity. And he literally took their advice to heart. Six months after the cardiac event, Smith announced on Instagram he lost 51 pounds. Plus he became a Weight Watchers Ambassador too. "Six months ago from right now, I was in the hospital recovering from a heart attack I'd had the night before. When I went to my Doctor a week later, she told me "The best thing you can do for yourself now is to lose 50 pounds." Half a year later, I can report that I followed Doctor's orders: I started at 256 and now I weigh 205."
And this is how he did it
Smith started his post-heart attack weight loss regimen by following Penn Jillette's "mono diet" where he only ate one thing: potatoes. And while he started there, he progressed to other ways to drop more weight. This included becoming a Weight Watchers ambassador, plus going vegan.
In his Instagram post, he shared where he got his inspiration to cut animal products. "And I also wanna thank my kid @harleyquinnsmith – the little vegan astronaut who explored this meatless/milkless galaxy ahead of me, leading by example. Since I never wanted to see the inside of a hospital ever again, I simply copied the Kid. So this wasn't a diet: these results came from a total lifestyle change of eating solely plant-based foods (which is tough because I hate vegetables)."
Additionally, Smith is very active. Often posting about all the hiking he does. He even does a little yoga with nonother than Jay Mewes from Clerks.
And is having fun along the way
Smith proves that weight loss doesn't have to suck. While he's hiking, he likes to display his vast t-shirt collection. Which includes a Faber College Animal House throwback and his favorite heroine from Mulan. He's also including plenty of pics with friends like Jay Mewes and a sweet tribute to Brian O'Halloran, aka Dante Hicks from Clerks.
He also posted this gem from high school. Reminding himself that his goal weight of 195 is within reach. He wrote, "Happy Holidays from 15 year old @thatkevinsmith! I currently weigh only 15 pounds more than I did when this photo was taken at @henry_hudson_regional_pto in my Sophomore year, circa 1985! So thank you, @ww! I never thought I'd ever get this close to that version of me again!"
Check out The Cheat Sheet on Facebook!