Kevin T. Porter Was Furious With Ellen DeGeneres Months Before He Launched the Twitter Campaign That Destroyed Her
Ellen DeGeneres might be the most hated woman in Hollywood right now. The formerly beloved talk show host and comedian spent years cultivating an image based on the mantra, "be kind." Now many of the 62-year-old's former friends and allies are coming forward, saying it was all a sham.
What happened to DeGeneres? How did it all go so wrong? No one knows for sure. But some fans have made a shocking connection between one incident in DeGeneres' life and the Kevin T. Porter, the person who started the avalanche of accusations on Twitter.
Kevin T. Porter began a Twitter war against Ellen DeGeneres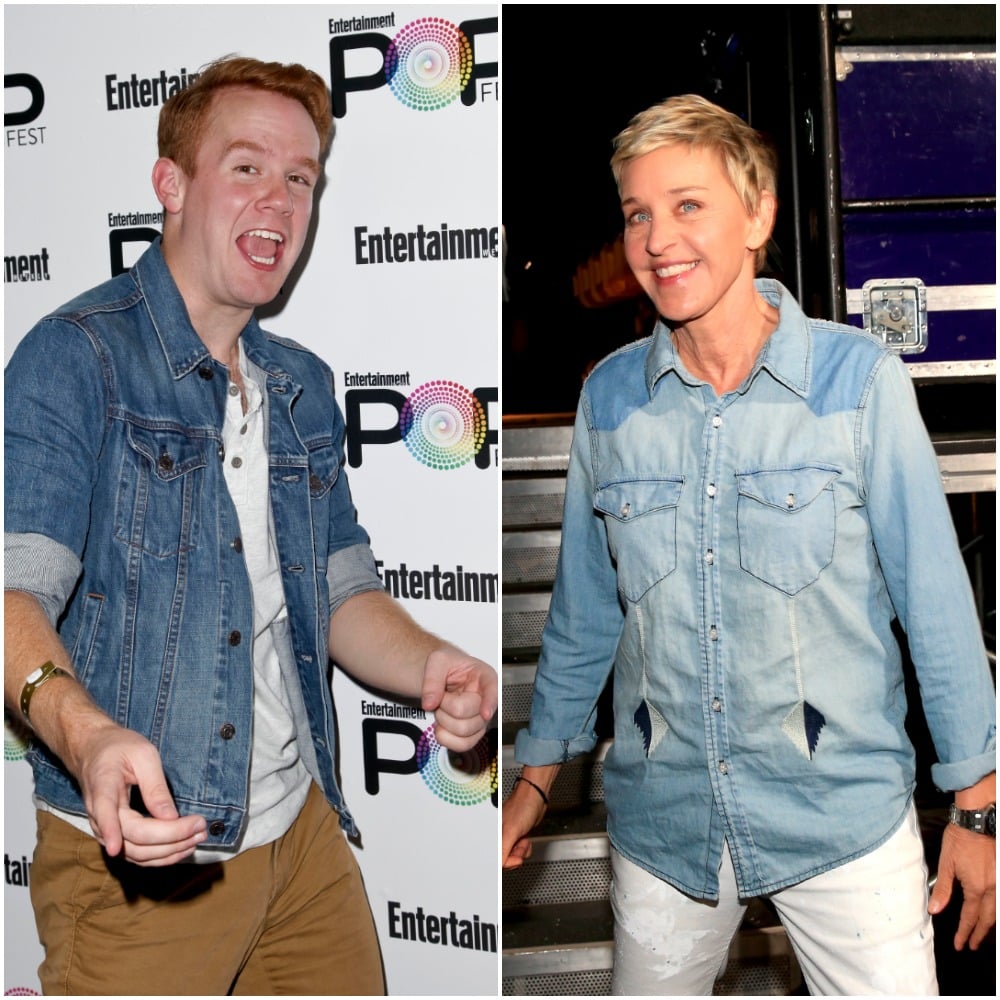 Now it seems everyone is telling a story about DeGeneres being at best cold and standoffish and at worst, downright abusive. Former Ellen Show employees and other industry insiders insist it's been common knowledge for years — DeGeneres is a tyrant. So why did people start coming forward?
There were rumors circulating for years. But it was a single tweet from podcaster Kevin T. Porter that really set into motion the firestorm against DeGeneres.
On March 20, he wrote: "Right now we all need a little kindness. You know, like Ellen DeGeneres always talks about! She's also notoriously one of the meanest people alive. Respond to this with the most insane stories you've heard about Ellen being mean & I'll match every one w/ $2 to @LAFoodBank."
The reactions were swift and fierce. It seemed that everyone had a nasty story about the talk show host, which led to several high-profile journalists taking notice and beginning investigations into the rumors. The drama keeps getting progressively worse as time goes on.
Porter was already angry with DeGeneres about the George W. Bush incident
What spurred Porter to come forward with his accusations now? According to Twitter, he didn't expect such a strong reaction or so many stories about DeGeneres.
But there's also the small detail that he and many other celebrities were annoyed about DeGeneres playing nice with former president George W. Bush in October 2019.
At the time, DeGeneres made headlines for sitting with Bush in the owner's box at a Dallas Cowboys game. She defended their unlikely friendship, saying, "Here's the thing. I'm friends with George Bush. In fact, I'm friends with a lot of people who don't share the same beliefs that I have."
She continued: "Just because I don't agree with someone on everything doesn't mean that I'm not going to be friends with them."
A-listers like Mark Ruffalo and many others didn't accept DeGeneres' excuse for her actions and weren't afraid to show it, azcentral.com reported.
Porter wrote a scathing commentary on DeGeneres following the Bush photo
There's proof that Porter was incensed by DeGeneres being friendly with Bush.
In an editorial for Medium called "The Cheap Kindness of Ellen," he wrote, "Why would the queen of daytime television and queer icon Ellen DeGeneres share anything more than a begrudging handshake with former Republican president George W. Bush?"
Like Ruffalo, he went on to accuse Bush of hindering LGBTQ rights advocacy and committing "war crimes."
The article got some buzz, but it wasn't until Porter's tweet several months later that DeGeneres really faced the wrath of her critics.
Is Ellen DeGeneres really mean?
Though Porter's actions could have been motivated, in part, from his anger over her friendship with Bush, that doesn't mean the scandal is made up. There have been enough corroborated stories to prove that DeGeneres is culpable in the toxic workplace accusations. Even if she's just guilty of doing nothing while her executive team committed abuse.
Most recently, three top producers from The Ellen Show were fired amid investigations. The show is still scheduled to return to television in the fall.