'Key & Peele': Is Barack Obama Really Responsible for Making the Show Happen?
Key and Peele might have been the most popular Comedy Central sketch series since Chappelle's Show, but the titular duo, Keegan Michael Key, and Jordan Peele, credit someone far bigger for its success.
The series namesakes' consistently credit former President Barack Obama with helping pave the way for the series. While this bit was little more than comedy, the way they came up with it, a famous sketch, and everything since then show why they're so respected to this day. 
What was 'Key and Peele'?
According to IMDB, Key and Peele debuted in 2012, and for the next four years, they became the new faces of Comedy Central. The show tackled race, class, current events, and the differences in human behavior with as much intelligence as it did humor. As such, fans flocked to them and made them into the most successful comedy duo of the 21st-century. 
In 2013, they sat down with NPR to discuss their sketch show's success, including a recurring bit where they credited the former President for the show's creation.
Tapping into society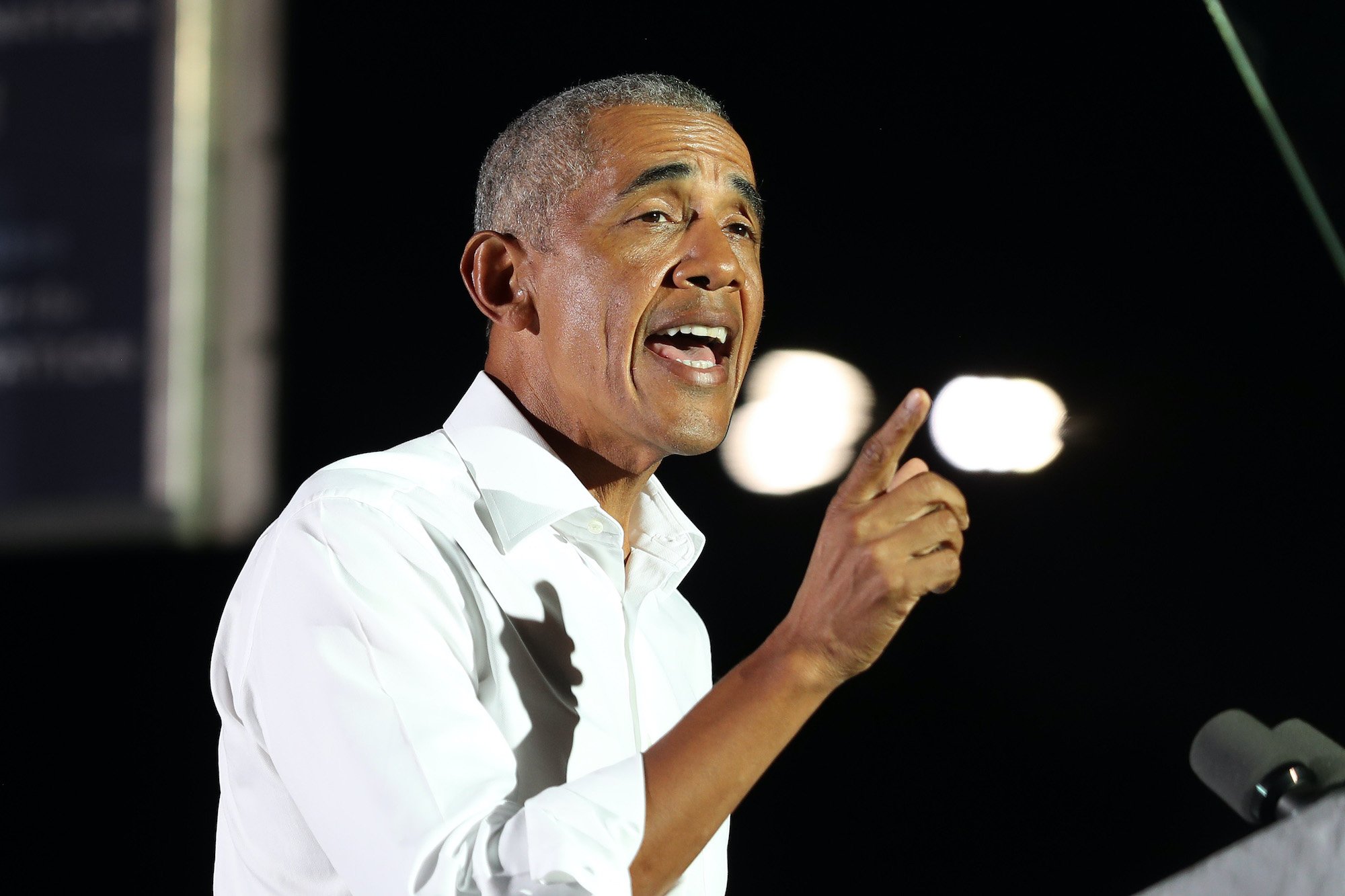 As biracial comedians, it wasn't a mistake that Key and Peele both rose to prominence when Barack Obama was the talk of the town. As such, they got the idea to credit then-President Obama for creating the show. After all, he made it okay to be biracial. Key spoke about this with NPR.
"We actually felt like Obama was kind of responsible for us even getting a show in the first place because there's this biracial person who might have to ride the divide between two different races," Key told the station.
However, while this bit was perfect at face value, the pair also saw it as an ideal way to show the differences between black and white America. Speaking about one of their most famous sketches, in which the President has an angry translator to say the things he'd be raked over the coals for, Key explained the differences between controversial black politicians and the white people who criticize them.
"We know we're frustrated when a person like [Rep.] Joe Wilson had screamed during that State of the Union Address when he was like, 'You lie!' to the president. And we were like, 'The president can't react the way millions of Americans right now are going, 'Ugh!' He can't say anything. He can't rail at this man. He can't get upset. What if we had a surrogate who could get upset for him?' Key explained.
Thus, a sketch was born. This fascinating insight shows how not every bit in shows like Key and Peele is fleshed out automatically. A simple joke about creation allowed them to tackle a serious issue that came with being America's first Black president and being the first biracial one. It also might help show how Peele still operates, now as a horror writer and director.
What are 'Key and Peele' up to now?
Key and Peele remain best friends, but their careers have gone down separate paths. While the pair occasionally collaborates, as they did in Toy Story 4, Peele is now an Oscar-winning screenwriter and acclaimed horror director. Key, on the other hand, remains a staple of comedy films, television, and commercials. Still, it's no mistake that the sketch show was the precursor for their current success. 
Peele wrote and directed two hit horror movies, one of which overtly racial the other more ambiguous, but he serves as the producer and host of Paramount Plus's Twilight Zone reboot. As IndieWire noted in a 2017 Get Out review, the same satirical edge that drove Key and Peele to joke about Obama's treatment now guides him to show this in a horrifying light, as well.
Key mostly stays in front of the camera and behind a microphone. While he might not have the resume as his partner, he's not forgotten, either. He recently played the main antagonist in Netflix's hit Christmas movie Jingle Jangle and has several other projects on the way.
Key and Peele always had a finger on the pulse of society, and while it eventually took them down a separate path, their simple Obama joke helps explain what drives them to this day. Whether we ever get a reunion film or series, Key and Peele's professional evolution remains as much a part of it as any bit about an angry substitute or translator.
Obama may not have helped create the show, but it may not have happened without him. Thankfully, the entertainment world will never be the same because of it. 
RELATED: Jordan Peele Talks 'Us': Why Having Black Heroes in a Horror Movie 'Is a Trap'