'Key & Peele': Keegan-Michael Key Got Into Comedy Completely By Accident
Some Hollywood celebrities always knew they wanted to be in the line of work they found themselves in, beginning as child stars and acting or performing from a very young age. For American actor, comedian and producer Keegan-Michael Key, it was quite the opposite.
Best known for his time on shows like Key & Peele, Friends From College and sketch comedy series Mad TV, Key recently revealed that his successful career in comedy was not an intentional choice. Rather, it was a chance opportunity that he initially felt flew in the face of all his acting training. 
Keegan-Michael Key's Emmy-winning work makes him one of Hollywood's most successful comedians
Key has won one Primetime Emmy Award, and been nominated nearly a dozen times for additional Emmys.
The comedian has also picked up nominations and accolades from the Writers Guild of America Awards, Screen Actors Guild Awards, American Comedy Awards, the People's Choice Awards, and more. These nominations highlight Key's status as one of the most well-regarded comedy actors and producers in the industry.
Much of Key's success has arisen alongside his co-creator and co-star, fellow comedian Jordan Peele. The two have worked together on projects like Key & Peele, Keanu, and Fargo.
"Key and Peele should need no introduction," reports Newsday. "Both are brilliant mimics and outrageously creative improv stars who now comprise the most successful comedy duo on television."
Despite Key's record-making successes, he has said that he never intended to do the work he does today. In fact, he initially found the idea of doing comedy to be quite offensive.
Keegan-Michael Key was annoyed by the idea of performing comedy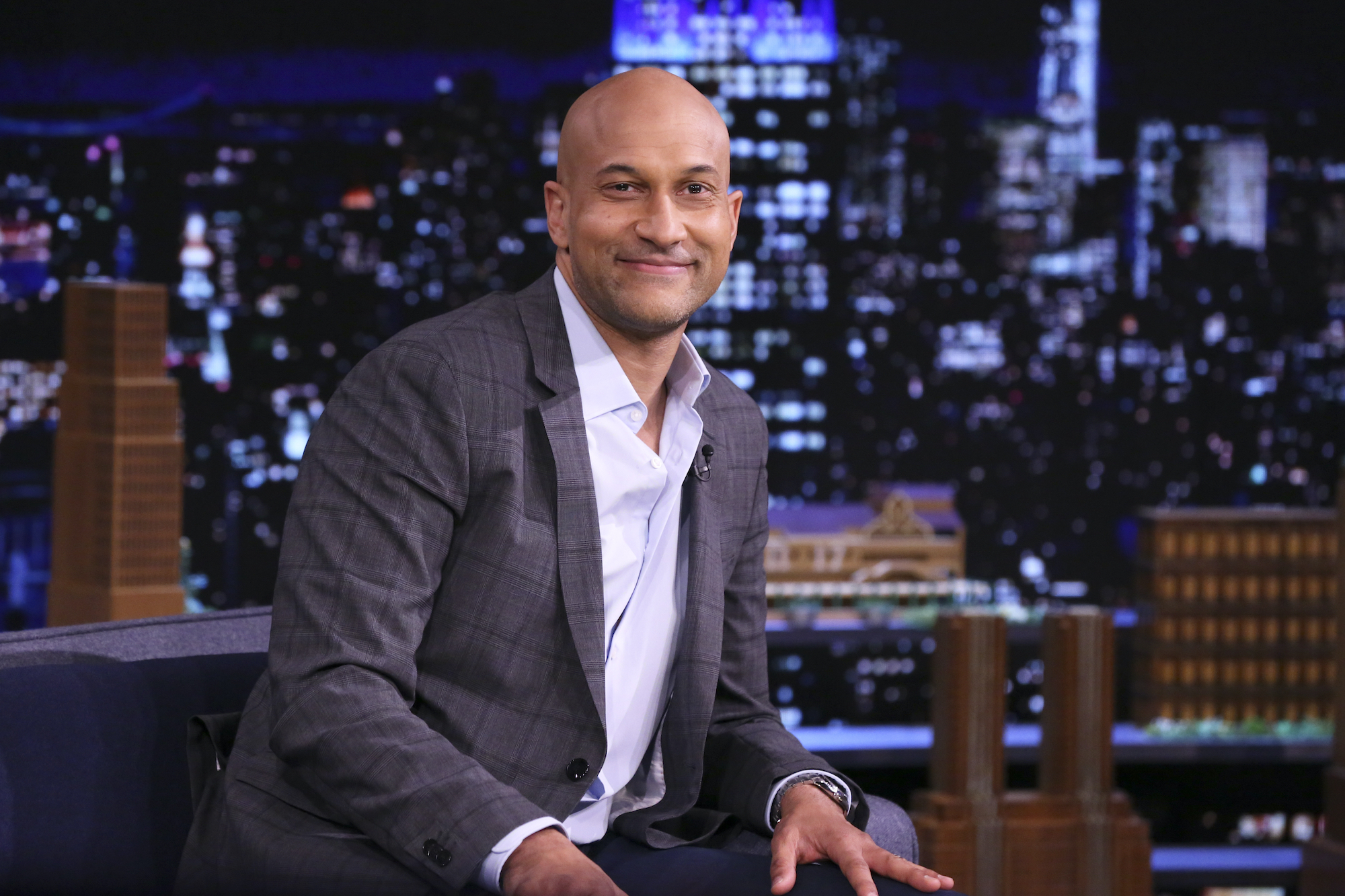 Before he was an actor, Key attended the University of Detroit. After graduating from college, he "earned his Master of Fine Arts in Theater at Pennsylvania State University," reports IMDB.
Key took acting seriously, and in an interview with The New Yorker, it was revealed that the comedian never intended to get into comedy.
"If the depth Key brings to comic moments is unexpected, the bigger surprise is that he's doing comedy at all," explains the publication. "[Key] claims to have been a tad put out when, in 1997, he was invited to become a member of the Second City Detroit."
Second City Detroit was a comedy theater and comedy training center in Michigan,
"I've got an M.F.A.! A Mother-Fucking-A.! I took total umbrage!" the comedian says in The New Yorker.
Key finally got to live out his Shakespearean career dreams in 2017
Despite falling into comedy acting by accident, and building a successful career in it, Key still always dreamed about pursuing the acting goals he had when he first got started. Namely, Shakespearean acting.
According to Broadway publication Playbill, Key wanted to "perform the classics" since he was young, and was "laser-focused" on doing Shakespeare when he was in school preparing to be an actor.
"I was a dramatically trained actor, a Shakespearean-trained actor, and that was always the plan," Key elaborated in an interview with Stephen Colbert on YouTube. "My career went on a 19-year detour into sketch comedy." His dreams came true in 2017, when he landed a role at New York's Public Theater in a performance of Hamlet. He starred as Horatio, alongside Guatemalan-American actor Oscar Isaac.
"Despite not having done classic theatre in nearly two decades, Key isn't so much nervous as he is relishing the experience," noted Playbill at the time.
"The immediacy of improvisation is intoxicating, but there's an intimacy that you get that's very different when you're doing drama," Key told the magazine. "It just took me 19 years."
RELATED: Celebrities Who Started on Broadway