Keyshia Cole Details How Her Friendship With Eve Fell Apart
Keyshia Cole has always been vulnerable and honest about her life's ups and downs. She's not only shared through her music. But through her appearances on reality television on shows like Love & Hip Hop: Hollywood. She's sometimes been labeled as standoffish and closed off. In a recent interview, she spoke about how her attitude impacted her relationship with Eve. The two were once close friends.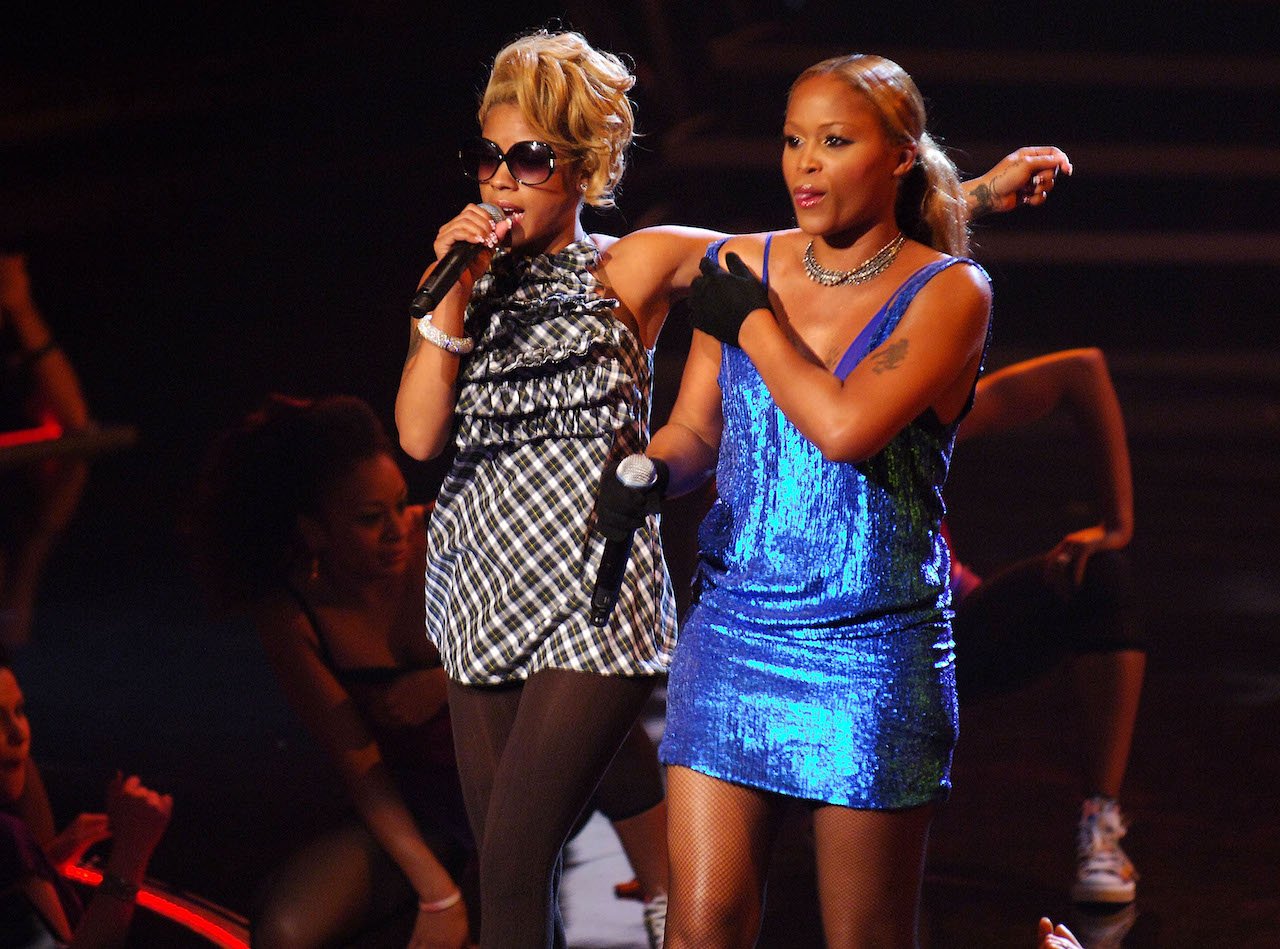 She slapped a fan who grabbed Eve purse
As Cole's career began to blossom, so did her circle of friends. One of the artists she grew close to early on was rapper Eve. They became quick friends and hung out often but things changed due to Cole's admitted off-putting attitude.
"When I came straight from Oakland, It was still in me, you know," Cole said during her recent TV One Uncensored special. Disrespect things that would happen, how we handle it from the hood. It was like, 'Oh, okay, yeah,' we just fight and it took a long time to learn to not put my hands on people, you know what I'm saying? It was a thing that happened with Eve that, you know, we walking out and somebody grabbed her bag or something like that."
RELATED: Ashanti vs. Keyshia Cole: Who Has a Higher Net Worth?
She explains that one evening the two were leaving a night club and a fan grabbed Eve's purse. Out of protection for Eve, Cole says she got physical with the woman. "I just kinda turned around and slapped the girl," she admitted. "I was like, 'Girl, what is you doin'? Like, period. Back up.' And Eve was really pissed off about that. Like, we stopped hanging out. She was like, 'I can't hang with Keyshia, she can't be slapping people.'"
Looking back, Cole realizes she was out of line and put both of their reputations and careers on the line. "It taught me a lot, too, later… 'Cause she[ could] get sued, too, you know what I'm saying? Me being a part of her crew, walking out the club—I just, I should have left that to security. Somebody gets paid for that," she said. 
The two collaborated on one of Keyshia Cole's first singles
Eve was featured on Cole's debut single, "Never." The song was co-written by Cole and Eve, and produced by Errol "E-Poppi" McCalla, Jr. and legendary music executive Ron Fair. "Never" is an uptempo song that samples from the 1981 hit "Never Too Much" by Luther Vandross. Because of such a close resemblance to Vandross' version and his voice is included in the intro, he is credited on the song as a singer and songwriter as well.
"Never" was first featured on the soundtrack to the 2004 comedy film Barbershop 2: Back in Business. Eve starred as Terry, a female barber in the movie. "Never" was also included on Cole's 2005 debut album The Way It Is.
"Never" was one of three songs from the Barbershop 2: Back in Business soundtrack that were as singles. It was released as Cole's debut single through A&M Records in 2004. The song was a modest hit that peaked at No. 71 on the Billboard's Hot R&B/Hip-Hop Songs chart.
Who are Keyshia Cole's celebrity friends?
Cole has kept her circle small, preferring earlier on in her career to surround herself with her family and friends she grew up with. Her best friend is rapper Amina, who was featured on Cole's single "Shoulda Let You Go." Her family life was chronicled on several BET reality series and her complicated relationships with her biological mother Frankie, and her sisters.
Cole grew distant from her mother and sisters after they landed their own spinoff series and didn't involve her in it. Their relationships remained rocky for years to come. Outside of her family, she's had a long friendship with Snoop Dogg's wife, Shante Broddus.
RELATED: Before Jeannie Mai, Jeezy Dated Keyshia Cole – What Caused Their Split?