Keyshia Cole Isn't the First Associate of Tupac Shakur Who Alleges Tupac Wanted to Leave Death Row Records Before His Murder
Tupac Shakur's death remains a mystery. More so, many of Tupac's fans and close friends question if Death Row Records associates and Suge Knight are aware of what happened on the fateful evening Tupac was shot. One person who hints to there being trouble with Death Row Records is Keyshia Cole. She alleges that Tupac was to leave the label, something other associates of Tupac have said previously.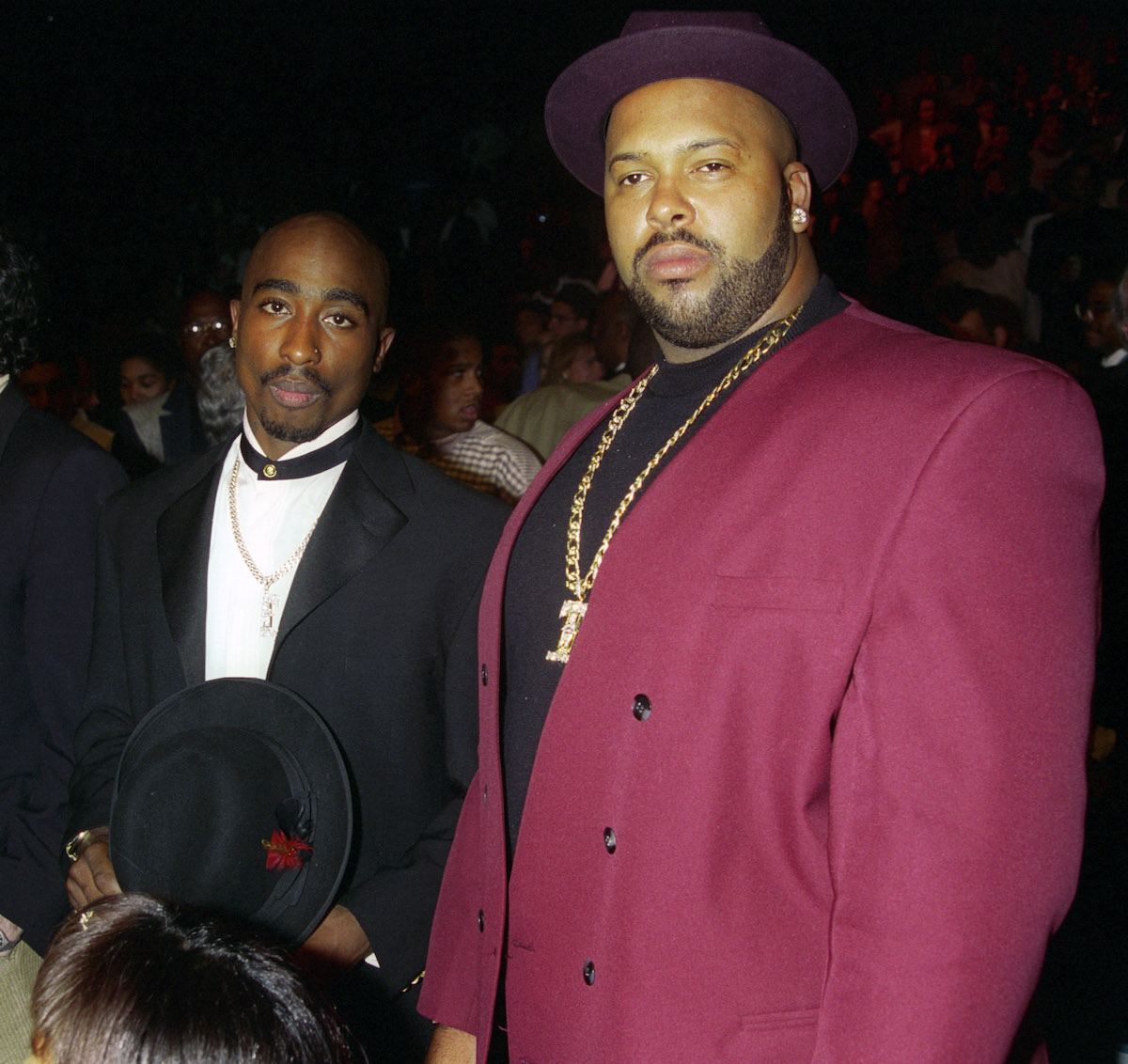 Keyshia Cole reveals details of her last conversation with Tupac Shakur
Cole says she and Tupac met when she was in her teens. At the time, Cole was actively working to get a record deal and she says Tupac was impressed with her talent. So much so, that he wanted to sign her to his own label.
According to Cole, Tupac was planning to leave Death Row Records and sign with Quincy Jones. Tupac was engaged to Jones' daughter, Kidada. Cole says Tupac insisted that she wait to sign with him while he transitioned over to a new label as he felt that Death Row Records "was not a place for kids."
Related: Tupac Shakur's Mother Believed Tupac Being Beaten by Police Changed Him
In a chat with rapper Fat Joe on Instagram live, Cole says Death Row Records was infamously dangerous and speaks about learning of Tupac's murder.
"He died when I was 16. Right when my birthday was coming around, I just remember getting earrings in the mail from Death Row Records but Suge, of course, was already in jail," she says.
She continues, "My mom literally came and got us from Suge's house because everybody got shot that night. My brother and [Pac] used to rap together in The Outlawz. We all drove to Vegas from LA. Pac was in the car with Kidada. Suge was in they car. My brother was in they car. We was in our car. We were kids though. He just didn't like that, you know what I mean? It was just, like, a lot of drama around that time."
Other sources close to Tupac Shakur corroborate Keyshia Cole's claims that Tupac was leaving Death Row Records
Though Tupac personified the image of a gangsta rapper that Death Row Records became known for, sources close to the rapper say he grew frustrated with upholding the image. He began to believe it would be counterproductive in the long haul. He was also reportedly not properly compensated and questioned the label's business practices. 
Related: Despite Their Beef, Snoop Dogg Says The Notorious B.I.G. Was Hurt When Tupac Shakur Died
"I think he knew Death Row was going to be a roadblock for him," according to Allison Samuels, as reported by Slate Magazine in a 2019 article. The article also notes that Tupac began making changes within his team, including firing Death Row lawyer David Kenner just weeks before Tupac's murder.
At the time of Tupac's death, he had just $100,000 in his account, despite making Death Row Records millions of dollars. Many of his associates believe Death Row Records became aware of Tupac's desire to leave the label. There are many conspiracies surrounding whether or not Death Row Records had any involvement in Tupac Shakur's death.