What Is Khaby Lame's Net Worth? The Senegalese-Italian TikToker Is Estimated to Earn Up to $22K Per Post
Even people who don't know celebrity Khaby Lame's name probably know who he is. The TikToker took the world by storm in an untraditional way. Lame rarely speaks in his videos, unlike other big TikTok stars like the D'Amelios. Lame's silence is a big part of his shtick, but it also gives him a wider reach.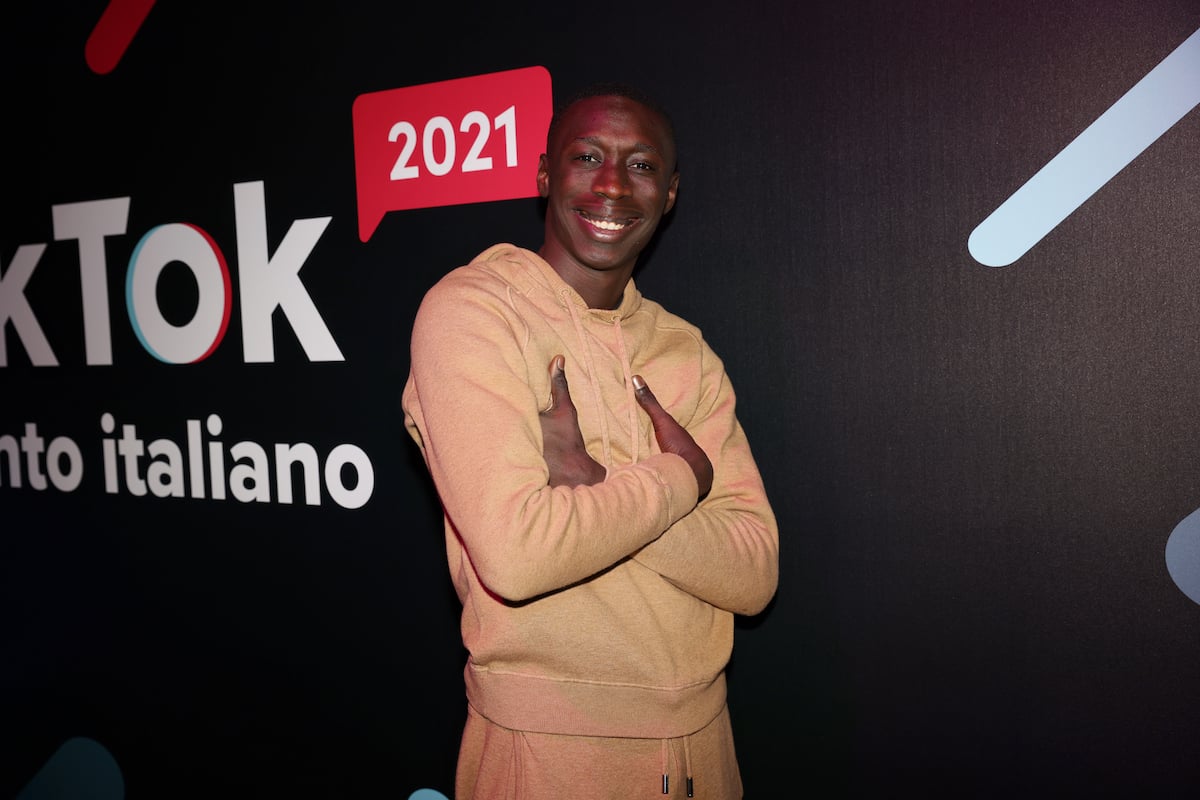 Lame himself is multinational, and probably doesn't want to alienate any of his potential fans. If that's the case, it has paid off. Lame is now a multimillionaire, according to Distractify. 
Khaby Lame is one of TikTok's most recognizable users
Lame started on TikTok doing one simple thing. He rarely strays from his routine, because he doesn't have to. Lame's response videos to popular TikTok 'hacks' are downright perfect. In his videos, Lame films his reaction to watching some of the weirder 'hacks' floating around on the internet. Videos of 'hacks' first became popular as a way for people to learn how to do things faster and easier, but some posters have gone too far. Lame capitalizes on that with his deadpan reactions.
For example, a TikToker posted a 'hack' of how to unpeel a banana by cutting the peel off with a knife. In Lame's reaction video, he simply peels a banana the regular way, proving that there's no hack necessary. His deadpan, no-nonsense face is what sells the reaction videos. Basically, Lame is reacting the way most viewers are when seeing ridiculous 'hack' videos. He's relatable — and likable. 
Khaby Lame may make up to $22K per sponsored post
Lame's hard work on TikTok has paid off. He has so many followers that brands target him for sponsored posts. Some estimates claim he could make between $13,000 and $22,000 per sponsored post. According to Distractify, Lame's TikTok efforts have already netted him a $5 million net worth. 
It is safe to say that Lame is well on his way to social media stardom. He has many fans around the world, including in his home country of Italy. Lame was born in Senegal, but currently lives in Italy, and captions his videos in Italian and English. The TikTok sensation is about to turn 22 this year. He was born in March 2000. Making $5 million at 21 years old is no small feat, and Lame built it all himself.
What are the next steps for Khaby Lame?
Although Lame is a TikTok sensation, his reach goes beyond that platform. Lame's videos are often posted to other social media platforms, including YouTube. Lame doesn't seem to have his own YouTube channel, which means he's probably not receiving income for that platform. Cross-posting his videos to YouTube could get Lame more reach, and more cash. He's already on Instagram, where he has almost 70 million followers. On TikTok, Lame boasts more than 100 million followers. 
According to Famous Birthdays, Lame signed on as a brand sponsor for Hugo Boss a year ago. More sponsors are likely to follow suit. Lame is the perfect candidate for brand sponsorships. He is likable and makes great content. He's international, and he has a multiplatform reach.
As far as his personal life, Lame is reportedly dating fellow Italian social media star Zaira Nucci. She's not as popular as her boyfriend, but with Lame by her side, Nucci is the next up-and-coming social media influencer to watch. She posts beautifully styled pics of her daily life in Italy on Instagram, and currently has around 170,000 followers. 
RELATED: Addison Rae's TikTok Gets Restored After Being Disabled Following Hack