Khloé Kardashian and Lamar Odom: Who Has the Higher Net Worth?
Khloé Kardashian and Lamar Odom were both famous by the time they met in 2009. However, their fame reached new heights when they got married that September after knowing each other for a month. The couple's relationship played out on Keeping Up With the Kardashians and Khloé and Lamar, and the pair also made several business ventures together. However, Kardashian and Odom went their separate ways and got divorced in 2016.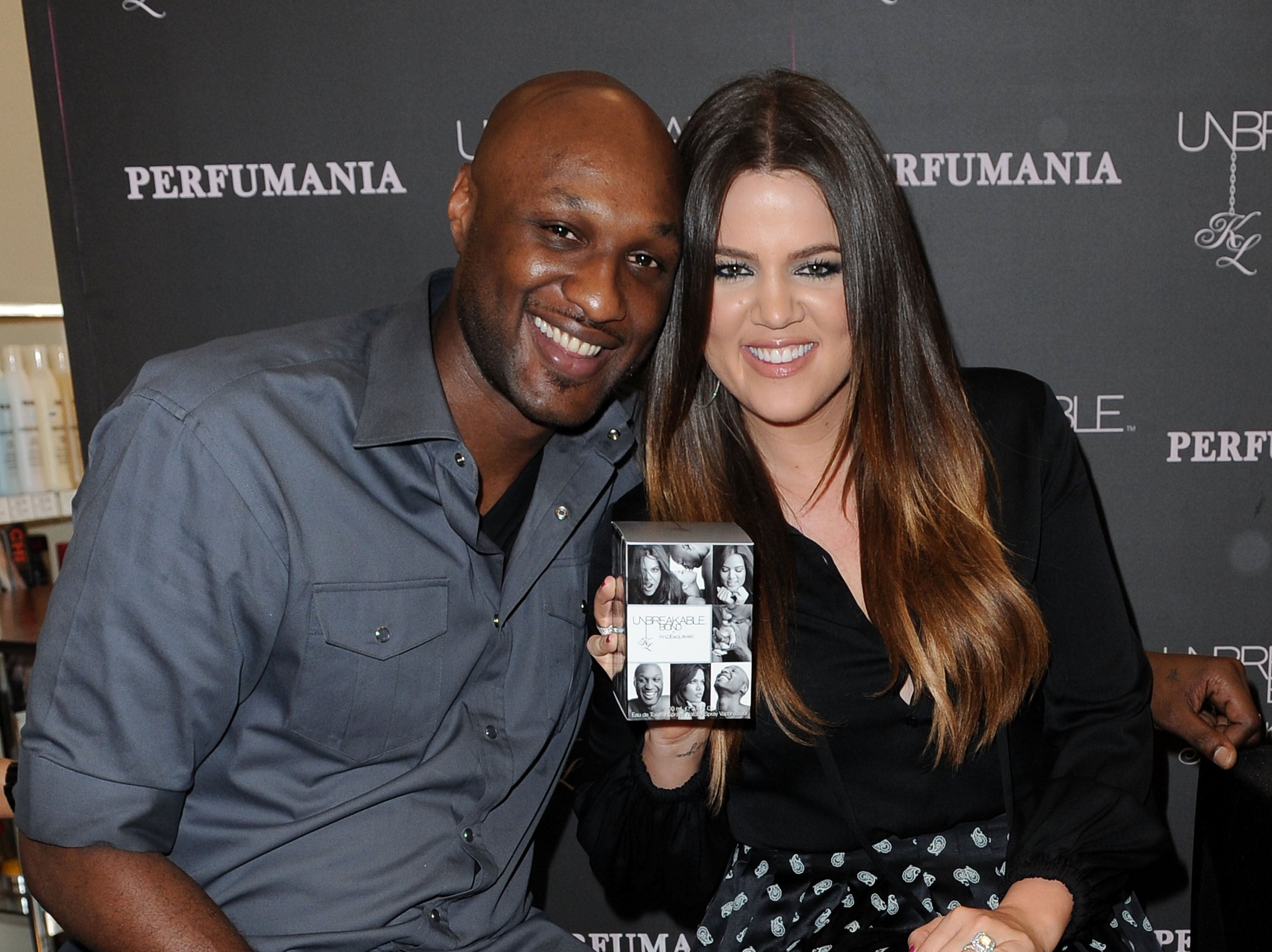 Since their split, both Kardashian and Odom have remained in the public eye and have accrued hefty salaries. So- which member of the former power couple has a higher net worth?
Khloé Kardashian's career took off with 'Keeping Up With the Kardashians'
Television viewers first met Kardashian and her family in 2007 during the first episode of Keeping Up With the Kardashians. At the time, Kardashian and her sisters, Kim Kardashian West and Kourtney Kardashian ran a store in Calabasas, California called Dash. However, Kardashian's life soon changed once KUWTK gained massive popularity. 
Besides collaborating with her family on KUWTK and several spinoffs, Kardashian has focused on media and fashion ventures by herself. The mother of one released a book in 2015, Strong Looks Better Naked, in which she discussed her weight loss and body acceptance. Kardashian released her denim line, Good American, that following year. Additionally, Kardashian launched several shows outside of the KUWTK realm, including Kocktails with Khloé and Revenge Body with Khloé Kardashian. According to Vogue, Kardashian also earns $$480,000 per sponsored Instagram post as of May 2019.
Lamar Odom had a successful NBA career
Before his marriage to Kardashian, the public mostly knew Odom as one of the NBA's brightest stars. In 1999, Odom began his professional basketball career when the LA Clippers selected him in the NBA draft. Odom then went to the Miami Heat in 2003 and played alongside Dwyane Wade. The next season, Odom landed a spot on the LA Lakers. Odom had an impressive run with the Lakers, earning an NBA Sixth Man of the Year award. During this time, Odom also earned a salary from Khloé and Lamar. Plus, Odom and Kardashian launched two fragrances, Unbreakable Bond and Unbreakable Love, in 2011. 
After his stellar run with the Lakers, Odom went to the Dallas Mavericks from 2011 to 2012, followed by another season with the Clippers. Unfortunately, by the time Odom signed with the New York Knicks in 2014 his career declined due to his personal struggles. In 2015, Odom fell into a coma while attending The Love Ranch in Nevada. Although he recovered from his coma, Odom hasn't played for the NBA since he left the Knicks in 2014. 
In May 2019, Odom released a revealing memoir about his life and career, Darkness to Light. The book discussed Odom's rise to fame, as well as his marriage to Kardashian. One month later, Darkness to Light became a New York Times bestseller.  
What are Khloé Kardashian's and Lamar Odom's net worths?
According to Celebrity Net Worth, Kardashian has surpassed her ex-husband financially. The reality star has a net worth of $50 million overall. In November 2020, Kardashian sold her Hidden Hills mansion for $15.5 million, per Variety. She sold the home to YouTube vlogger Dhar Mann. As for Odom, the athlete has a reported net worth of $30 million, per Celebrity Net Worth. In 2017, Odom sold his Miami mansion for $5.2 million, per Curbed Miami. The mansion has an estimated six bedrooms, seven and a half bathrooms, a home theater, billiards room, tennis/basketball court, and an expansive master suite.