Khloé Kardashian and Tristan Thompson Are "Getting Back To a Better Place" While In Quarantine
After finding out about Tristan Thompson's very public kiss with Kylie Jenner's former family friend, Jordyn Woods, Khloé Kardashian made it clear that she wanted nothing more to do with the NBA player.
Though Thompson has tried to win her back more times than once since then, the Keeping Up with the Kardashians star's kept her guard up and has avoided spending more time with him than she's needed to.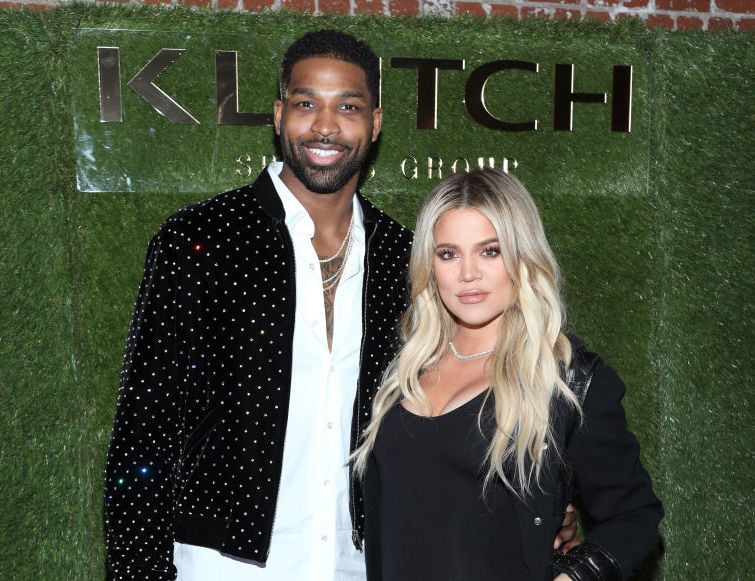 However, amid the global coronavirus pandemic, the exes have been interacting daily and are "getting to a better place" as they continue quarantining together in Kardashian's Calabasas home with their two-year-old daughter, True.
The exes have been spending a lot of time together amid the quarantine
The coronavirus pandemic may be working against a lot of people's relationships, but no so much Kardashian and Thompson's.
Though she previously stated that she had no desire to speak to her ex ever again, Kardashian has been in constant communication with the Cleveland Cavaliers player while social-distancing together amid the global pandemic.
While being on lockdown with an ex might not sound like an ideal situation to some, the Good American founder has been making the most out of quarantining with Thompson. Especially since being under the same roof has really benefited their daughter.
"Khloe & Tristan have seen one another pretty much daily since he came to LA. He's been spending a lot of time with True and plays with her, and that, of course, makes her incredibly happy," a source recently told HollywoodLife.
Being able to engage with True daily has reportedly allowed Thompson to "really step up," and both he and Kardashian are "getting back to a better place" because of it.
"Most of their conversations have to do about True," the insider added, "but they're friends again, so it's a very positive step."
Kardashian no longer has harsh feelings toward Thompson
Though Thompson's cheating scandal with Jordyn Woods took a huge emotional toll of Kardashian, she has since forgiven both of them and has moved on from the drama.
"I want nothing but beautiful blessings for EVERYBODY that has ever been in my life," Kardashian wrote on her Instagram Story in December 2019. "Regardless of what they have done or not done to me. I want people to be kinder in this world. We are all here to live and experience life. I want peace and happiness for ALL! I've given it to God. That message is for Jordyn. It's for anyone else who has ever hurt me. For some reason, people want to assume that I'm talking only about Tristan."
Since then, Kardashian has been adamant about maintaining a friendly co-parenting relationship with the athlete so that True can grow up with parents who respect each other.
But despite getting along recently, sources have made it clear that Kardashian isn't looking to rekindle her romance with Thompson — even though he wants to.
"Tristan is really stepping up to the plate with Khloe and True and is fighting to make their relationship work more than ever right now." a source recently told Us Weekly. "Khloé is enjoying spending time as a family and being all together right now, but she's not completely open to letting Tristan back in her life in a romantic way right now."
Though there's a very slim chance of Thompson reclaiming Kardashian's heart by the end of the coronavirus pandemic, at least they'll re-enter civilization on much better terms than before.