From Khloé Kardashian to Ashanti: Here Are the Famous Women NBA Star James Harden Has Dated
Brooklyn Nets guard James Harden is a superstar in the NBA, but he's been in the headlines quite a few times for more than what he does on the court. The athlete has made news for his love life as well and even had some drama via social media with 50 Cent over rumors of who he may or may not have dated.
From a model to a rapper to a reality star to an R&B songbird, here are some of the ladies Harden has been linked to including who insisted they were "just friends" and who gave some detail about their "special" relationship.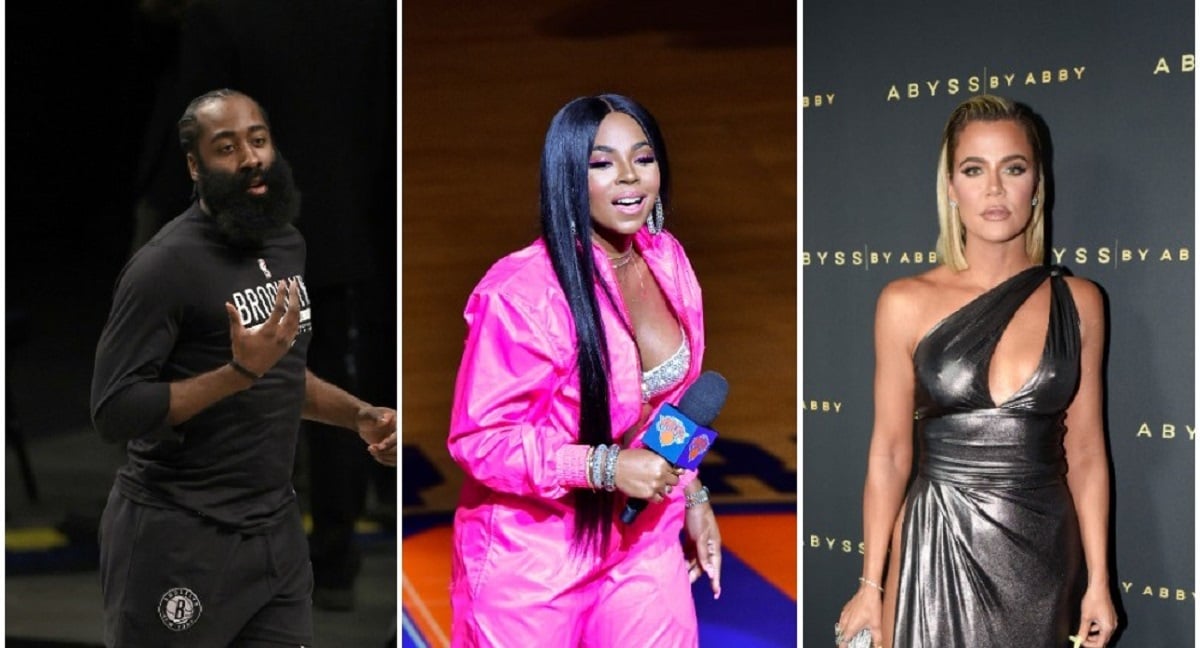 Khloé Kardashian romance becomes public
No matter how hard anyone tries, no one can privately date a Kardashian-Jenner sister.
Reports surfaced in 2015 that Khloé Kardashian and Harden were an item. The pair attempted to keep things under wraps for a little while before the paparazzi caught on. The Keeping Up With the Kardashians star and the athlete were together right before her relationship with fellow NBA player Tristan Thompson who is the father of her daughter True.
Trina addresses rumors, before a swipe on Twitter
Just before the Kardashian-Harden romance broke, there were rumors that the he was dating Trina. As Jocks & Stiletto Jill noted, "Da Baddest B—-" rapper appeared on Power 105's The Breakfast Club to clear up those rumors saying that they "were really just friends" and hadn't reached "BEARD" status. However, a tweet she posted when the news he was dating Kardashian came out had some people thinking otherwise.
Fans still aren't totally sure who that was about though since Kardashian dated hip-hop artist French Montana too after Trina was linked to him.
Amber Rose comments on 'special' friendship with Harden
In February 2015, reports connected Harden to Amber Rose. During an interview on Power 105's The Breakfast Club, the model was asked about that and admitted there was something going on between them.
Rose said that they had a "special friendship" but that things hadn't gotten physical at that point but could the following night (which was Valentine's Day) if Harden "acts right."
According to TMZ, they mutually decided to call it quits though a month later.
Ashanti was tied to Harden for years
Another beautiful woman who was tied to basketball star at one time is Ashanti. There were fans buzzing on Twitter as as early as 2016 that they spotted the duo hanging out together in Las Vegas.
Then in 2018, the website TerezOwens.com jumped on a story after they were informed that the singer and Harden were seeing each other. The media outlet even posted a video on social media of Ashanti at a Houston Rockets game when Harden was still playing on that team.
"James Harden put Ashanti up at a Houston hotel, then she sat with his family at the game and he bought her flowers. They are 100% in a relationship," a source told the site.