Khloé Kardashian Calls Out Kylie Jenner on Her Recent Photo, and Kylie Has the Best Response
Khloé Kardashian and Kylie Jenner poked fun at each other on Jenner's photo.
The Kardashian-Jenner sisters might get on each other's nerves from time to time, but they will always have a lot of love for one another. They might roast each other, but if anyone else takes a jab at them, they'll come running to their defense. And Khloé Kardashian just poked fun at Kylie Jenner on Instagram, but of course, Kylie didn't get mad — she had a hilarious response.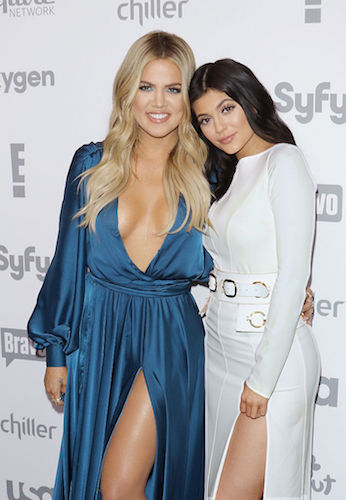 The Kardashian-Jenners always put family above everything
Since Keeping Up With the Kardashians first premiered back in 2007, the family has been through a lot. From the good times, such as welcoming their babies, to the bad times, such as breakups and divorces, they have never faltered in their loyalty to one another.
When Kylie Jenner learned that her best friend was involved in Khloé Kardashian's ex's cheating scandal, she took Khloé's side with ease. And when things heated up on this season of KUWTK after Kourtney Kardashian said she wanted to quit the show, the women still found their way through the tough time and came out with just as strong of a bond.
They love to poke fun at each other
The sisters' lives are filled with plenty of work, from running billion-dollar-businesses to raising their children, though they still find time to have some fun. On the season 17 finale of KUWTK, the family members dressed up as someone else and poked fun at their siblings' personalities. Khloé dressed up as her mother, where she pretended to dote on Kylie because of all of her success. And Kourtney dressed up as Kim, where she joked about Kim's butt and taking credit for giving the family their fame. Despite their crazy lives, they still find time to have fun with each other.
Khloé left a funny-yet-snarky comment on Kylie's Instagram — and Kylie clapped back  
Khloé often jokes with her sisters on social media, and she had no problem calling Kylie out when she posted a recent Instagram photo. Kylie had just posted her new yellow hair, and while many people were complimenting the look, Khloé noted that her sister had never responded to her text.
"So you can post but not text me back… Ok ok. I get it," Khloé commented — it received about 40,000 likes. But Kylie didn't let it go without a fun comment of her own. "Sorry baby u texted my trap phone," she wrote back. Fans found her response to be just as funny.
The women's last names continue to give them major success
The Kardashian-Jenner family continues to grow in popularity. Their reality show is preparing for its 18th season, and the women are consistently working on building different brands and expanding even more. Kylie might be a billionaire, but her older sister, Kim, isn't far behind. And Khloé, Kourtney, and Kendall all have their own massive careers as well, despite not being worth quite as much as Kim and Kylie. It seems no matter how much time passes, these women only continue to see more and more success.