Khloe Kardashian Calls Tristan Thompson a 'Great Person' as They Navigate Co-Parenting Daughter True
Khloé Kardashian has put Tristan Thompson's cheating scandal behind her and is moving forward with her ex for the best reason: their daughter True. As the drama unfolded after Thompson cheated on Kardashian with Jordyn Woods in 2019, fans wondered how Kardashian could ever forgive him for what he did. In a new Keeping Up With the Kardashians clip, she explains the importance of co-parenting True.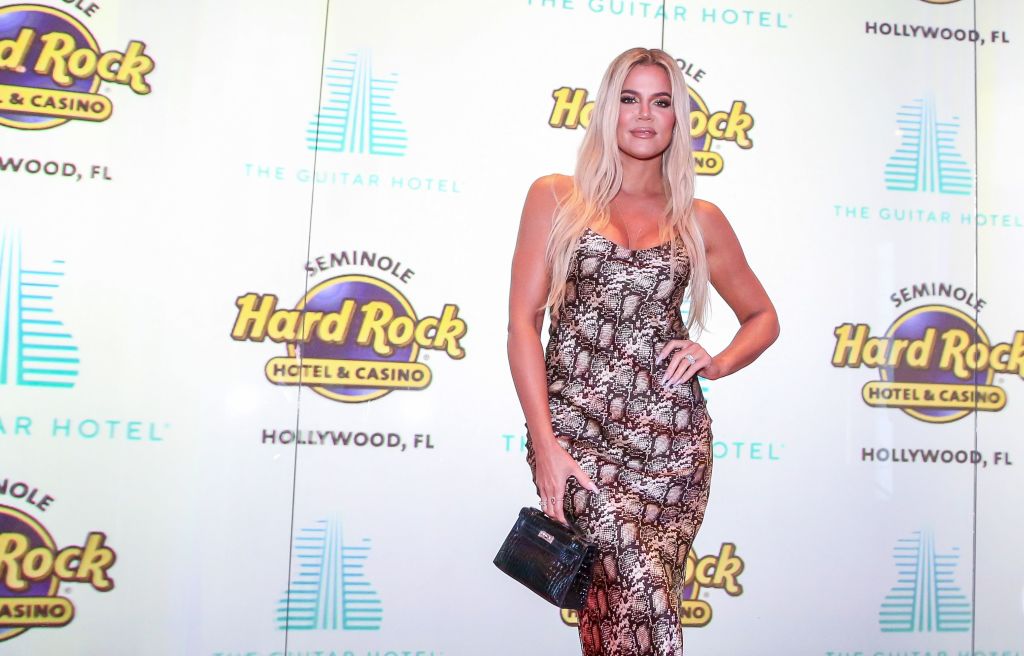 Her parents' co-parenting was a great model
In a new clip from Keeping Up with the Kardashians, a bit of Kardashian's interview on Laura Wasser's Divorce Sucks! podcast sheds some more light on how the reality star and her ex co-parent effectively. She has her own experience with her parents' divorce as a model to follow, as Wasser asked, "Your parents split up in '91, so how old were you then, Khloé?"
"I was about 4 or 5 and I always remember though how amazing — I'm sure now that I've gone through it myself trying to co-parent — that they were so seamless with it," Kardashian noted.
She continued: "I never, ever heard my parents talk disrespectfully about the other one. For me, True is one and a month old so she doesn't really know what's happening. But to me, she does know and she feels energy and I'm a big believer of that. So I do everything in my power to not put any heavy energy around her."
"As a kid, I didn't know. My parents were so good at not letting us feel whatever they were going through," she explained, adding, "and I want to give her the same thing."
It's important to have Thompson in True's life
Kardashian may have been devastated when Thompson was unfaithful, but she realizes that he's still a good father to their daughter.
"I know her dad is a great person, I know how much he loves her and cares about her so I want him to be there," she shared.
A source told People recently that Kardashian has moved on from the drama. "This is not really anything that Khloé talks about now. It happened a year ago, it was rough, but she has moved on. She has worked hard to move past all of the negativity," the insider shared.
"Her whole focus is now on co-parenting with Tristan. She doesn't care about anything else," the insider added. "She just wants True to feel loved and have both parents in her life."
Kardashian shared why she's forgiven Thompson
In a December 2019 Instagram Story, Kardashian explained to fans why she had decided to move past the cheating and forgive her ex. She shared at the time: "I don't hold any negative or hateful feelings towards ANYONE! I mean that. Life is short! We are all humans trying to figure out this thing called life. Who am I to condemn anyone else? Yes, I'm allowed to feel hurt and pain. It would be unnatural for me to pretend as if I don't. Personally, I don't want to be carrying around a hateful heart. I crave peace in my life. Me holding onto hate is only going to hurt me in the end."
"I am allowed to forgive. Forgiveness is a strength and not a weakness. I am allowed to forgive people but still not accept their behaviors," she noted. Kardashian added, "I want nothing but beautiful blessings for EVERYBODY that has ever been in my life. Regardless of what they have done or not done to me."