Khloé Kardashian Cursed at Nicole 'Snooki' Polizzi When They Met
Khloé Kardashian hosted Kocktails With Khloé in 2016. Though the variety talk show only lasted for one season, Khloé got to sit down with some of the biggest celebrity names at the time — including Jersey Shore's Nicole "Snooki" Polizzi.
Things seemed to be going well during Khloé and Polizzi's conversation until "Snooki" brought up meeting the Kardashian for the first time. Find out why Khloé cursed at Polizzi when they met, plus what "Snooki" lied about during her Kocktails With Khloé interview.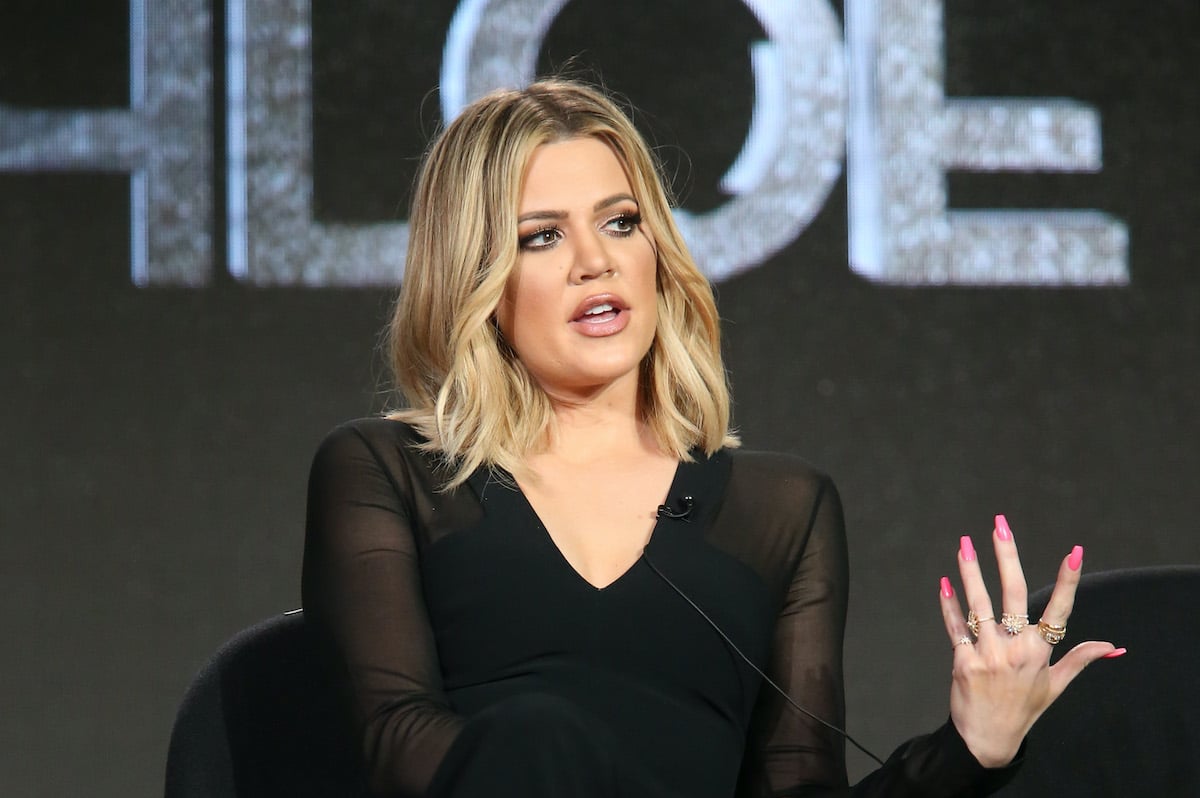 Khloé Kardashian said 'What the f*ck is she doing here?' when Nicole 'Snooki' Polizzi came over
In 2016, Polizzi recalled the firs time she met the Kardashian sister. "Kim texted me and she was like, 'Oh, come over,'" the Jersey Shore star tells Khloé in a clip from her former FYI show. At the time, Kim and "Snooki" were very close.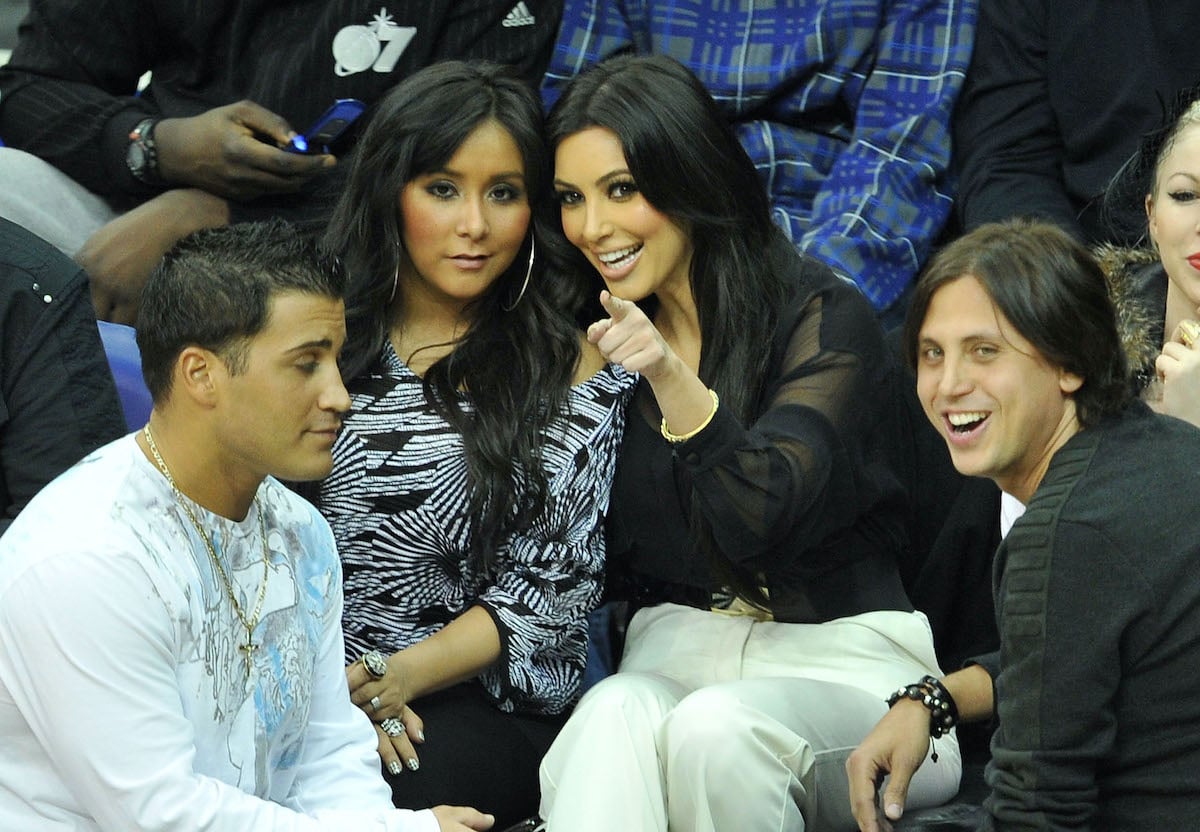 "So I came over, and I was obsessed with you at the time," Polizzi admits. "And I was like, 'Oh Kim, you're cool, but I really want to meet Khloé." Flattered, Khloé claims she doesn't remember any of this initial meeting.
"[Kim] tapped you on the shoulder — she goes, 'Khloé, look who's here,'" Polizzi adds. "And you looked at me up and down, I swear to God, I'm not lying, and you go, 'What the f*ck is she doing here? Are you kidding me, Kim?'" Upset by Khloé's reaction, Polizzi says she left. 
Nicole 'Snooki' Polizzi met 'Khlo-Money' that day
After hearing the horrific way she reacted to Polizzi's presence, Khloé felt bad. "I swear to God, to this day I don't know what happened," she admits to Polizzi. "I don't know why 'Khlo Money' came out that day — 'Khlo Money' is my alter ego."
RELATED: Larry King Once Got Nicole 'Snooki' Polizzi To Share Her True Feelings About the Kardashians
Khloé thinks maybe she was "jealous" of Polizzi. At the time they met, Jersey Shore was incredibly popular.
Meanwhile, some fans on Reddit think Kim purposefully invited Polizzi because she knew how Khloé would react. Regardless, Khloé doesn't recall the incident and seems horrified about the way she acted. 
"Maybe I was jealous of all the attention you were getting?" Khloé says. Humbled, Polizzi says: "No one was looking at me."
'Snooki' says she 'lied' about other things discussed on 'Kocktails With Khloé'
Polizzi's story about meeting Khloé for the first time might be true, but some of the other things she shared during that interview were not. "I was wasted," Polizzi admitted to Access a few weeks after the episode aired.
"I had three [drinks], and I blacked out," she said. "So when I watched the episode, I'm like, 'Oh my god I don't remember this, I'm slurring my words, you're so embarrassing.' So I don't remember that whole interview."
Polizzi says before they began filming, she and Khloé discussed sharing the story of how they first met. But when Khloé asked Polizzi about being adopted and having 10 siblings, "Snooki" came out.
"That was 'Snooki' in the interview," she explained. Like Khloé, Polizzi says she has an alter ego.
The Jersey Shore star was adopted as a child, but she doesn't really have 10 siblings. "I knew what I was talking about, but I exaggerated," Polizzi added. "I was like, 'I have like 10 brothers and sisters.'" Internally, Polizzi remembers thinking, "What are you talking about, [you] only [have] like one or two [siblings]."
Today, Polizzi doesn't appear to be as close to the Kardashians as she used to be. Still, there doesn't seem to be any bad blood between "Snooki" and Khloé.