Khloé Kardashian Defends Kim Kardashian West's Birthday Party: 'It Was Such a Beautiful Experience'
Kim Kardashian West's 40th birthday party has gotten a lot of backlash, with critics slamming her for being "tone deaf" during the coronavirus (COVID-19) pandemic. When her sister, Khloé Kardashian, sat down for an interview with Ellen DeGeneres, she defended Kim's decision to fly family and friends to a private island for her birthday bash.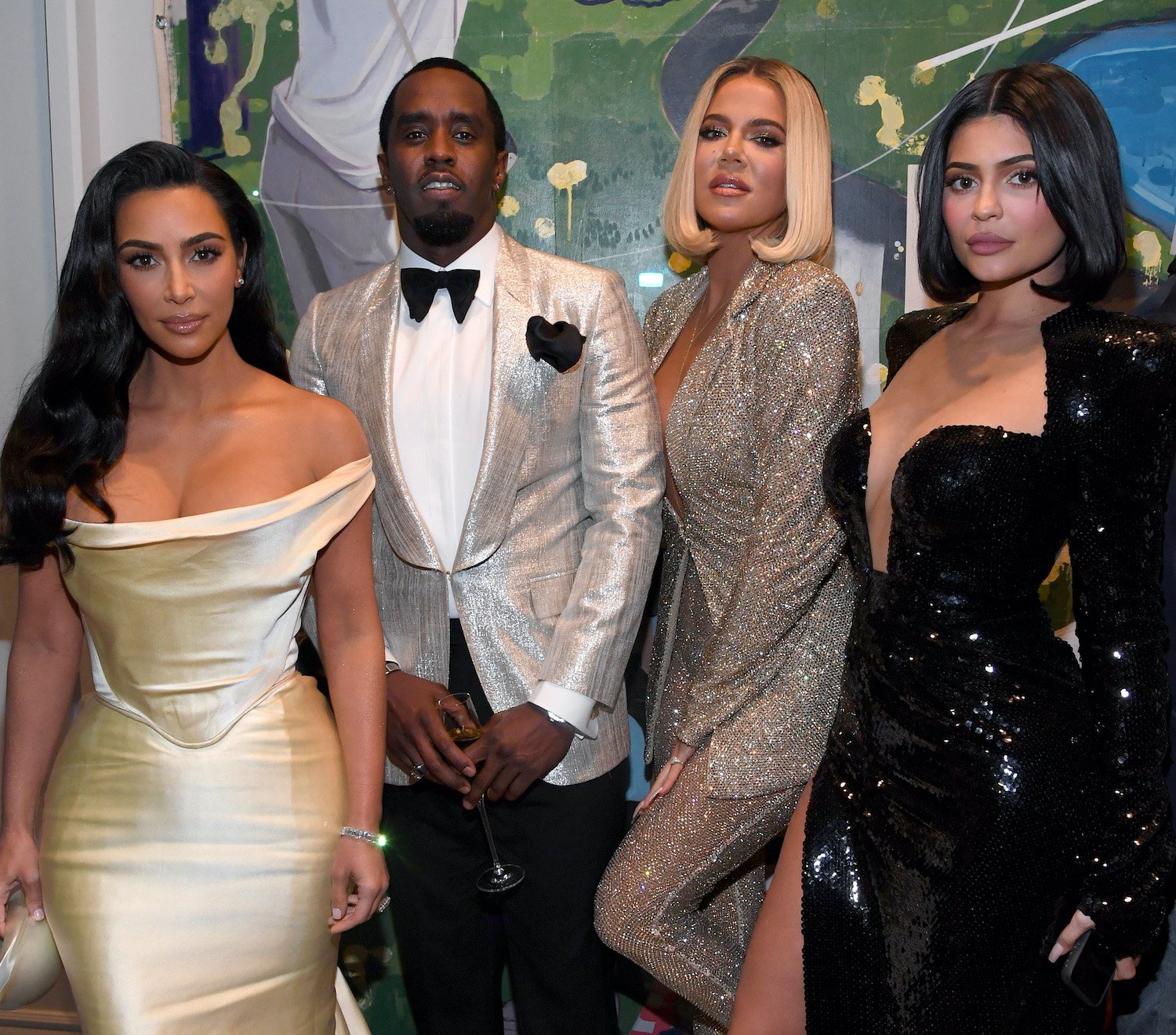 Kim Kardashian West had an epic birthday party
Kardashian West took to Instagram and Twitter to share the details of her big birthday gathering, admitting that it's a difficult time for everyone but assuring everyone that her guests were tested and quarantined before arriving at her posh party.
"40 and feeling so humbled and blessed," she wrote in her post. "There is not a single day that I take for granted, especially during these times when we are all reminded of the things that truly matter. For my birthday this year, I couldn't think of a better way to spend it than with some of the people who have helped shaped me into the woman I am today."
She continued, "Before COVID, I don't think any of us truly appreciated what a simple luxury it was to be able to travel and be together with family and friends in a safe environment. After 2 weeks of multiple health screens and asking everyone to quarantine, I surprised my closest inner circle with a trip to a private island where we could pretend things were normal just for a brief moment in time."
She acknowledged, "I realize that for most people, this is something that is so far out of reach right now, so in moments like these, I am humbly reminded of how privileged my life is."
RELATED: Kylie Jenner Broke Social Distancing Rules to Do Kim Kardashian West's Makeup and Fans Are Not Happy
Related post url: 
Khloé Kardashian defended her sister's party
During her Oct. 29 appearance on The Ellen DeGeneres Show, Kardashian was asked about her sister's party and the backlash surrounding it.            
"I haven't heard a lot about it, but I did hear that people were upset that we all went out of town. I don't really know the extent of it," she said. "But this year is a frustrating year. I get it. I think there's so many frustrations going on for everybody."
Even so, Kardashian supported her sister's birthday choice. "But also it's her 40th. This is something that she wanted to do for us. It was such a nice thing," she explained.
Kardashian confirmed that everyone followed precautions
Though critics will continue to slam the family for making this choice during a pandemic, Kardashian confirmed that they followed the necessary precautions.
"Being there, like with all the precautions and everything that we took and being there and how grateful everybody was for the tourism aspect of it," she said. "So many people said that we were their first party of guests that they've had in months and what it's done for them to be able to pay their bills or to do stuff for their family, just hearing those messages when we were there, we felt really good and we felt so safe. We did it in the safest way I could imagine someone doing it."
"It was such a beautiful experience and I want Kim to focus on just how beautiful it was and what she did for everybody," Kardashian said of the event, spinning the focus away from the negative. "I don't want that to overshadow all the greatness."