Why Khloé Kardashian Didn't Want to Go to the 2022 Met Gala and How Kim Convinced Her
The Kardashian-Jenners are now fixtures at the Met Gala. Every year, fans can always expect to see at least one family member gracing the red carpet.
As usual, the family was there at the 2022 Met Gala, including Khloé Kardashian. However, Kardashian recently shared that she was initially hesitant about going, but her sister Kim Kardashian convinced her to attend.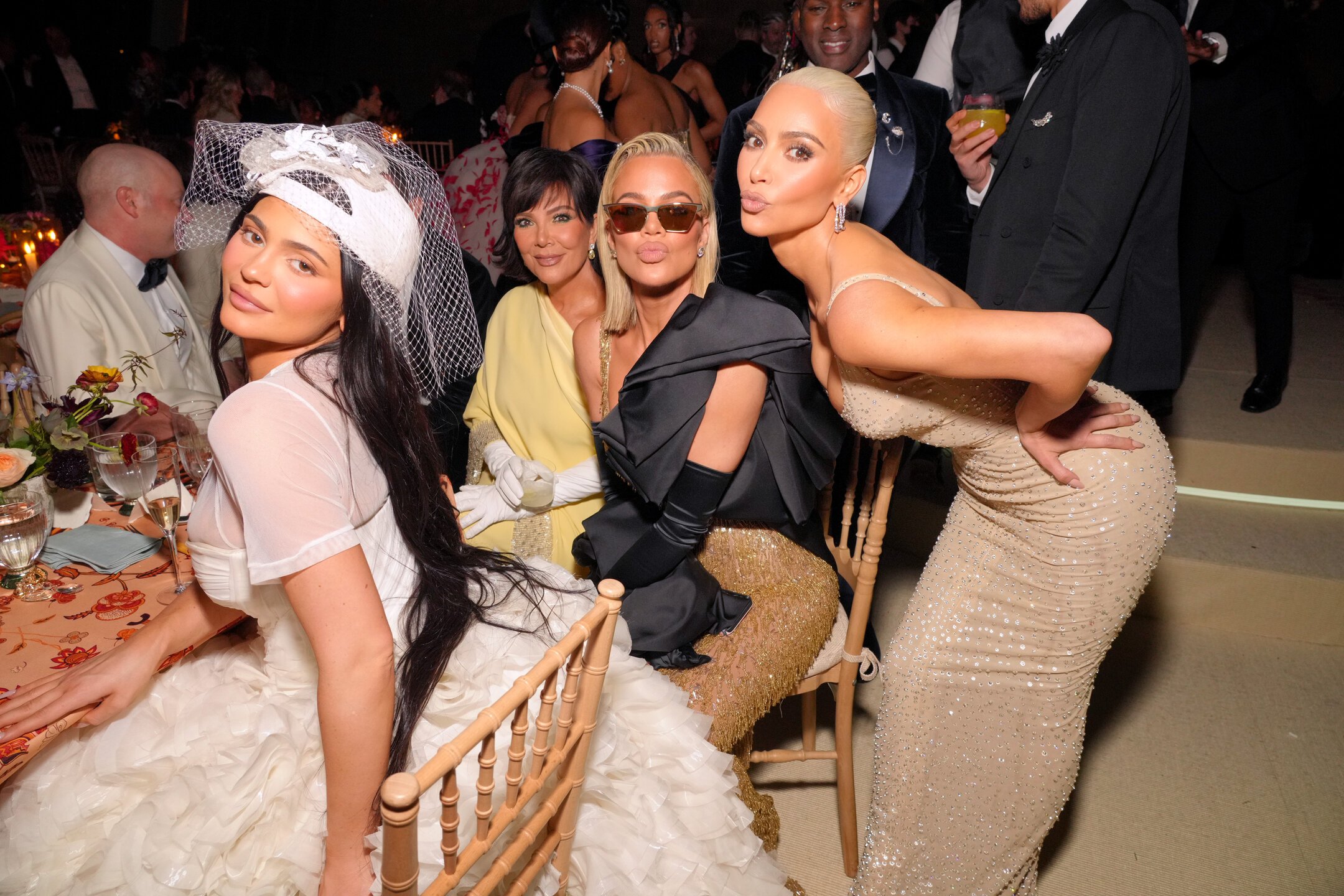 Khloé Kardashian attended her first Met Gala in 2022
Although various members of the Kardashian-Jenners have been attending the Met Gala since 2013, Khloé Kardashian's debut was this year. The Good American co-founder showed up in a gold Moschino gown that went with the "gilded glamour" theme. She was also accompanied by her sisters and their mother.
"It's so scary but it's fabulous and I'm so excited to be here," Kardashian said (via Elle) about her first time at the Met Gala. "I'm so excited that we're all here together. I just had to be a part of this experience. It's something I have always wanted to do. I need a glass of champagne."
The Good American co-founder didn't want to go to the Met Gala
During an interview with the Not Skinny But Not Fat podcast, Kardashian opened up to host Amanda Hirsch about her experience at the Met Gala. She shared that she initially did not want to attend the exclusive event.
"I am always the most hesitant to do stuff like that," Kardashian admitted, "and so I was like, 'Why are we doing this?' We are willingly putting ourselves on the red carpet for people to—like, it's the Met. They're going to tear us apart."
According to Kardashian, her family members were excited about the Met Gala, but she was "so stressed out." She added, "I'm just like, 'What is wrong with me that I don't think that this is the most fun thing?'"
Kardashian also confirmed to Hirsch that one of the big reasons she decided to ultimately go to the Met Gala was because all of her sisters were going. "If some didn't go, I probably wouldn't have gone," she said.
Additionally, Kardashian's sister Kim helped change her perspective about the event. Kim has consistently attended every Met Gala since 2013.
"Kimberly is my creative director of life, and she encouraged me to go," Kardashian said. "And she's always rooting for me like, 'You look so good. It's your time to shine.'"
Kardashian continued, "If it wasn't for Kim, I definitely would not have gone."
Would Khloé Kardashian attend the Met Gala again?
Although Kardashian was hesitant about attending in 2022, she does not seem to regret her experience. She told Hirsch that the event was "really nice" and "everything is so beautiful."
When asked if she would attend the event again, Kardashian said, "Maybe." She also added that the event used to feel "scary" because she didn't know what to expect, but now she has a better idea of how it works.
However, Kardashian shared that, unlike Kim, she would not "go to the extremes" for a Met Gala outfit. "She is another beast—another level, and I love her and commend her for it," she said.
For more on the entertainment world and exclusive interviews, subscribe to Showbiz Cheat Sheet's YouTube channel.
RELATED: Kim Kardashian Nixed This 'Savage' Joke About Khloé Kardashian and Tristan Thompson From 'SNL' Monologue